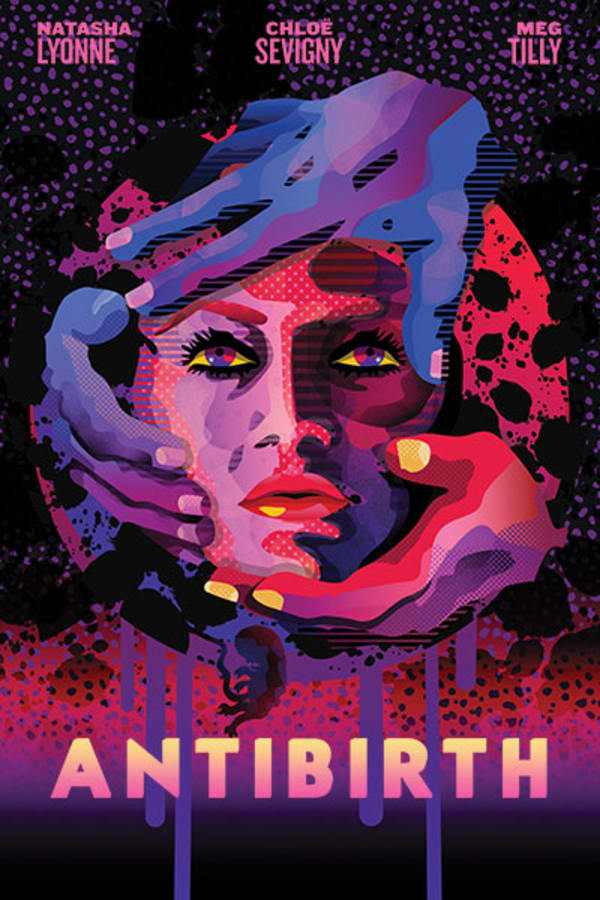 Antibirth
Directed by Danny Perez
Hard-drinking, pill-popping, bong-ripping Lou and her best friend, Sadie, spend their days adrift in a drug-induced haze. But one wild night out becomes a bad trip that never ends, when Lou wakes up with symptoms of an unexplained, highly abnormal pregnancy. As her due date approaches with alarming swiftness, the fear, paranoia, and conspiracy theories begin to pile up about the pregnancy.
A wild stoner wakes up with abnormal pregnancy in this psychedelic body horror.
Cast: Natasha Lyonne, Chloë Sevigny, Meg Tilly, Mark Webber
Member Reviews
A godawful gross-out with a repulsive script that couldn't have been thrust upon a less likable anti-heroine.
The worst garbage I have ever seen. How they got the big names they did to be in this trash I'll never understand.
This was more than excellent. Original, disgusting, with great performances and an ending worthy of Cronenberg.
Kinda boring but the ending is fuuuuuuuckkkkeed!