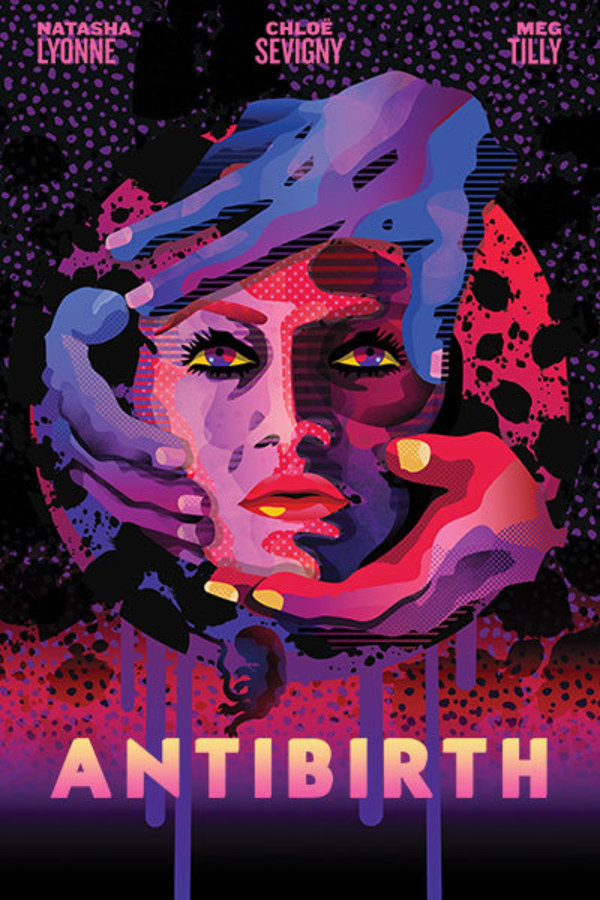 Antibirth
Directed by Danny Perez
Hard-drinking, pill-popping, bong-ripping Lou and her best friend, Sadie, spend their days adrift in a drug-induced haze. But one wild night out becomes a bad trip that never ends, when Lou wakes up with symptoms of an unexplained, highly abnormal pregnancy. As her due date approaches with alarming swiftness, the fear, paranoia, and conspiracy theories begin to pile up about the pregnancy.
A wild stoner wakes up with abnormal pregnancy in this psychedelic body horror.
Cast: Natasha Lyonne, Chloe Sevigny, Meg Tilly, Mark Webber
Member Reviews
Awesome, so good. The lead actor was great in ''But I'm a Cheerleader''
Actors were all really good. Liked it. Artfully done
I love the last review way too hilarious seen it before crazy stuff
I gave this a 2 as I really like Natasha Lynne- However I am going to say this—-what the *** did I just watch??