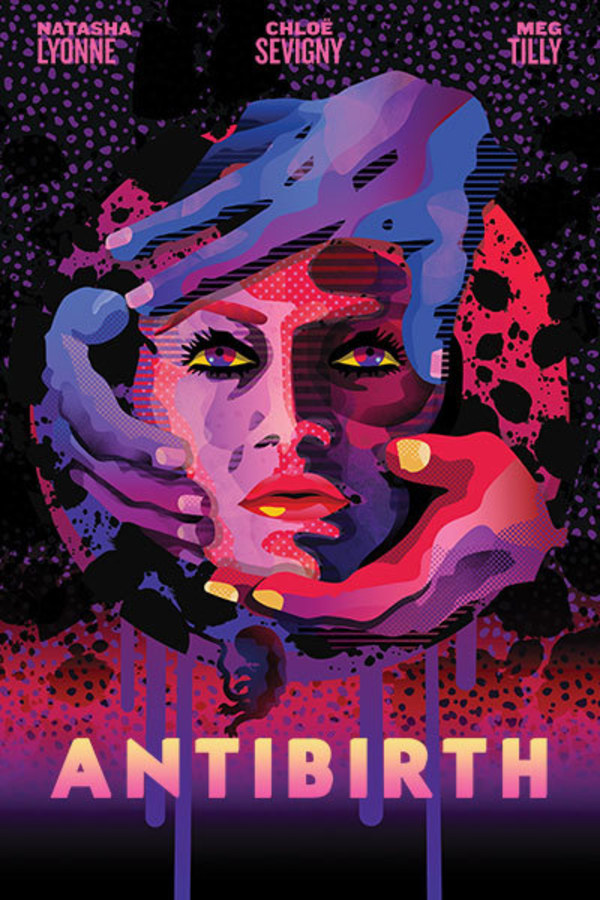 Antibirth
Directed by Danny Perez
Hard-drinking, pill-popping, bong-ripping Lou and her best friend, Sadie, spend their days adrift in a drug-induced haze. But one wild night out becomes a bad trip that never ends, when Lou wakes up with symptoms of an unexplained, highly abnormal pregnancy. As her due date approaches with alarming swiftness, the fear, paranoia, and conspiracy theories begin to pile up about the pregnancy.
A wild stoner wakes up with abnormal pregnancy in this psychedelic body horror.
Cast: Natasha Lyonne, Chloe Sevigny, Meg Tilly, Mark Webber
Member Reviews
I just can't recommend this. It was ... interesting, but a bit convoluted.
Weird and wild. Natasha Lyonne is awesome. Movie lulls a bit in the middle, but overall a solid, trippy horror.
Super film! I love movies set in winter, I am obsessed with the cast (Natasha Lyonne, Chloë Sévigny, Meg Tilly, wow!) and the story is amazing, a little masterpiece of dark humour!
Weird and wth did I just watch... But its something very different.
This thing belongs to the genre called "garbage"...worst fx ever!