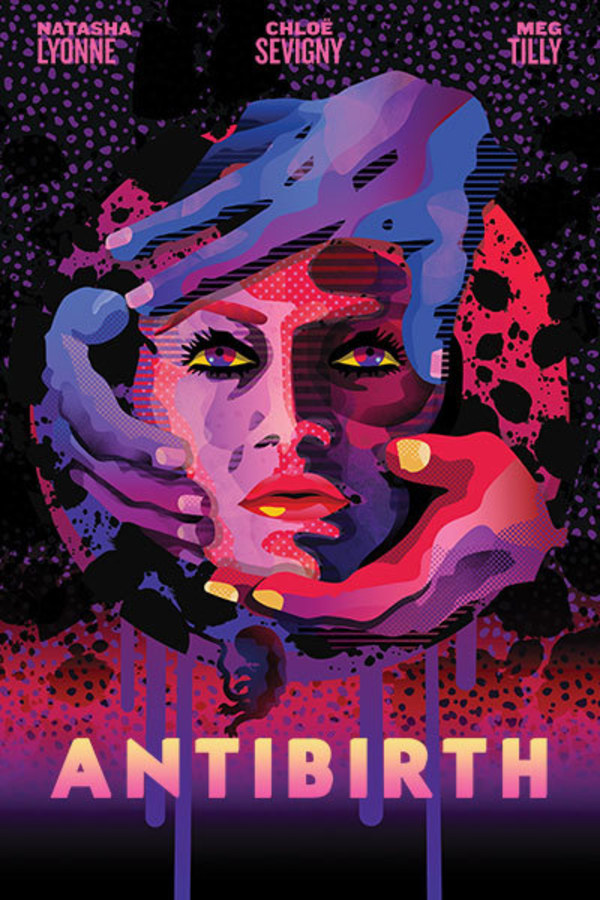 Antibirth
Directed by Danny Perez
Hard-drinking, pill-popping, bong-ripping Lou and her best friend, Sadie, spend their days adrift in a drug-induced haze. But one wild night out becomes a bad trip that never ends, when Lou wakes up with symptoms of an unexplained, highly abnormal pregnancy. As her due date approaches with alarming swiftness, the fear, paranoia, and conspiracy theories begin to pile up about the pregnancy.
A wild stoner wakes up with abnormal pregnancy in this psychedelic body horror.
Cast: Natasha Lyonne, Chloe Sevigny, Meg Tilly, Mark Webber
Member Reviews
Weird and wth did I just watch... But its something very different.
This thing belongs to the genre called "garbage"...worst fx ever!
Started off with a really great tone...was hoping it would stay in the realm of a gritty suspensful horror but it slips into a bit of a mess and then just becomes completely silly with the tacked on pointless ending and lack of explanation for some of the issues that need to be resolved. Natasha Lyonne is charismatic though...same character, but I do enjoy her :)
Underrated and rewatchable!