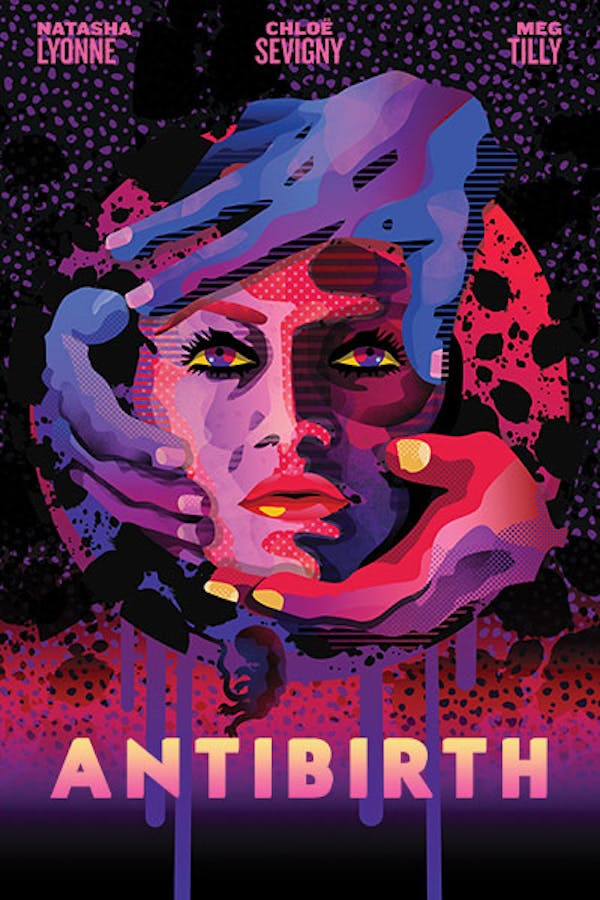 Antibirth
Directed by Danny Perez
Hard-drinking, pill-popping, bong-ripping Lou and her best friend, Sadie, spend their days adrift in a drug-induced haze. But one wild night out becomes a bad trip that never ends, when Lou wakes up with symptoms of an unexplained, highly abnormal pregnancy. As her due date approaches with alarming swiftness, the fear, paranoia, and conspiracy theories begin to pile up about the pregnancy.
A wild stoner wakes up with abnormal pregnancy in this psychedelic body horror.
Cast: Natasha Lyonne, Chloë Sevigny, Meg Tilly, Mark Webber
Member Reviews
If you haven't ever been on an acid trip, watching this movie would be the closest thing to it ... It's Out there !!!!
It isn't something i'd normally watch but it paid off in the ending. The girl with the messed up mouth working with the pee dealer...Gross but cool.
Weird, wet, and wild. The premise of this film disturbs me more than most since I live with Tokophobia (fear of childbirth). It's a gnarly trip though.
Definitely weird, pretty trippy, quite funny, some good body horror moments, I got a kick out of this. I would have liked more world building. If you're a fan of Natasha Lyonne or Chloe Sevigny it's worth a watch, they're great.