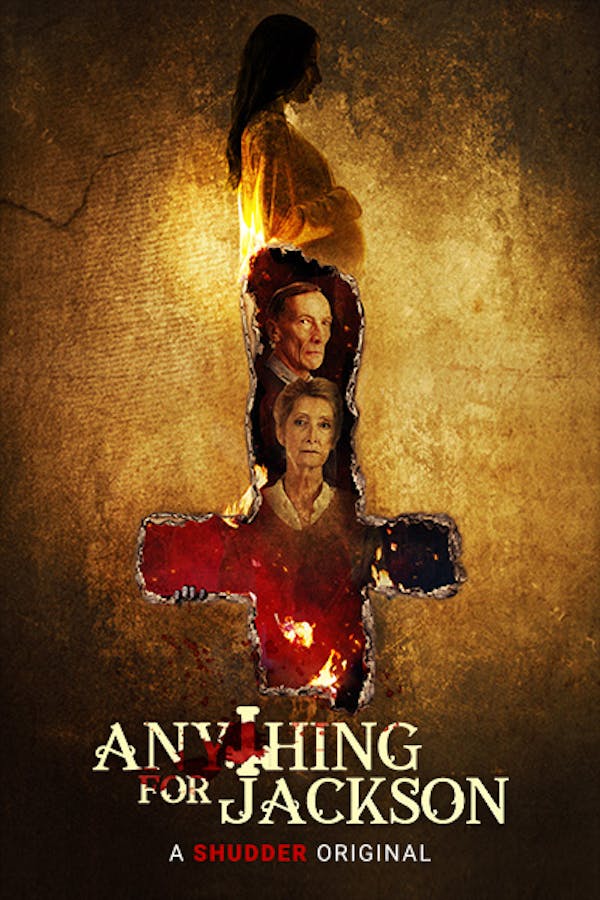 Anything for Jackson
Directed by Justin G. Dyck
After losing their only grandson in a car accident, grief stricken Audrey and Henry kidnap a pregnant woman with dark intentions. To perform a "Reverse Exorcism", putting little Jackson inside her unborn child. A SHUDDER ORIGINAL.
Grief stricken grandparents kidnap a pregnant woman to perform a reverse exorcism.
Cast: Sheila McCarthy, Julian Richings, Konstantina Mantelos
Member Reviews
excellent movie! nice and dark!!!
this actually felt really scary, the sfx were incredibly well done and felt original, I loved this
Surprising movie in a positive way. I enjoyed it except for the satanic theme/ritual. Acting was good, directing, FX ect.
Pretty solid. Creepy atmosphere.