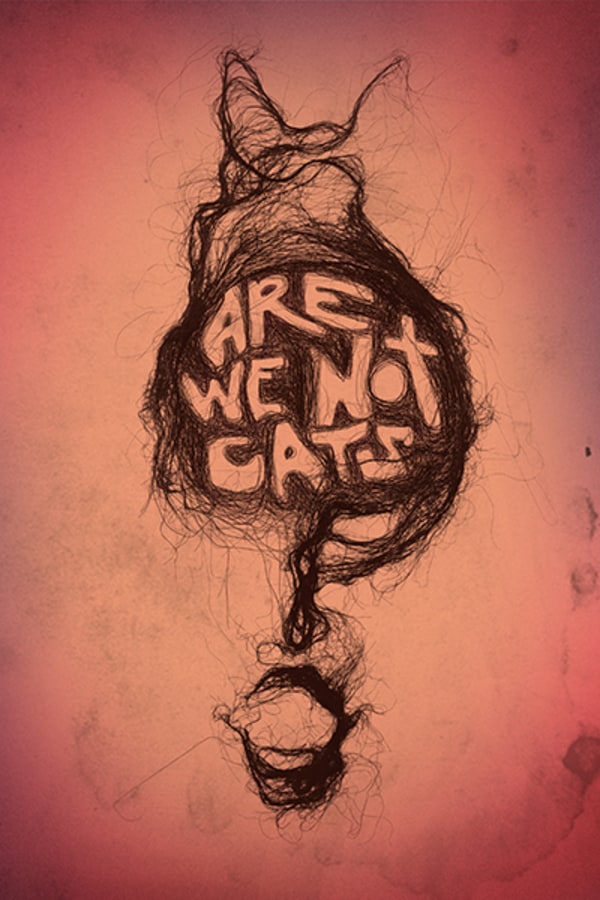 Are We Not Cats
Directed by Xander Robin
After losing his job, girlfriend, and home in a single day, a desperate thirty-something accepts a delivery job upstate. There he stumbles upon Anya, a beguiling and mysterious young artist who shares his proclivity for eating human hair. While their shared obsession bonds these two loners together, it also takes them on a perverse and disturbing journey in one of the most exciting and singular American indies this year.
A body horror love story that will repulse and romance you.
Cast: Michael Nicholson, Chelsea Lopez, Michael Godere
Member Reviews
Odd, interesting, beautiful film. Sometimes all we want is someone to love our amazing weirdness.
Such a bizarre, unique and beautiful movie. As a loner myself caught up with addiction issues, I found it absolutely perfect.
Left me feeling depressed and like I severely needed a shower... Very awkward... Like watching a train wreck (you don't wanna look, but you can't stop watching for some reason)... So many unanswered questions with this movie...
Sucked. Slow and boring with no payoff. Skip it... I wish I had!!!
Very film school artsy vibes. Great sets and editing, lacklustre story. Went into it for a body horror fix, very disappointed.