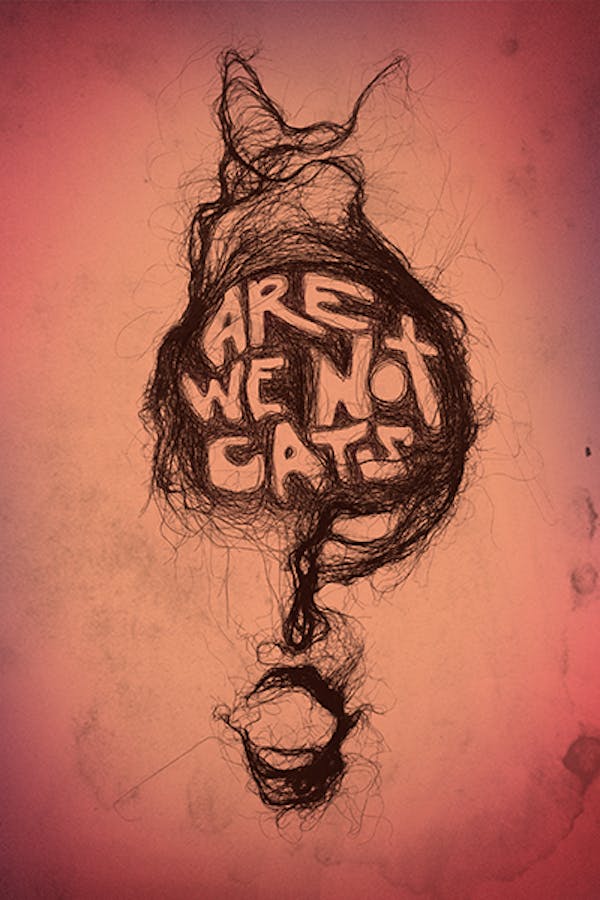 Are We Not Cats
Directed by Xander Robin
After losing his job, girlfriend, and home in a single day, a desperate thirty-something accepts a delivery job upstate. There he stumbles upon Anya, a beguiling and mysterious young artist who shares his proclivity for eating human hair. While their shared obsession bonds these two loners together, it also takes them on a perverse and disturbing journey in one of the most exciting and singular American indies this year.
A body horror love story that will repulse and romance you.
Cast: Michael Nicholson, Chelsea Lopez, Michael Godere
Member Reviews
Waste of time.... bland story
Was expecting something more like Bug. It wasn't my thing. If I had not spent all day at work looking forward to seeing it, I may have liked it more
wasn't quite horror but relatable (kinda) for people with trich. Kinda gearing towards the indie Romona Flowers trope, but better than a lot of other movies. 4/5
As someone who suffers with trichotillamania, this movie was straight fire. everything about it was so disturbing and repulsive, but the perfect amount. Likeable characters, very engaging, flowing plot, and even the music adds to the gross feeling of the film. i recommend if you like weird ass movies. I liked that the main character is the most average guy goin thru normal life stuff at first- but the director portrays it all in a way that makes it seem odd, and among the odd normalcy, the character suffers with the most perfectly weird quirk (hair pulling) to tie it all together. And as the events of the movie get weirder- hair pulling gains a deeper meaning and creates such a crazy climax of the story. Let me just say- not only do we get Jewish representation in this film, but trichotillamania folk as well and i can vibe with that. also really good dialogue about antifreeze. Generally a bizarre film that i can get behind.
would give 1 but it was actually making me disturbed at points so it gets some props. but the plot was so all over the place and so many things come and go without any explanation.