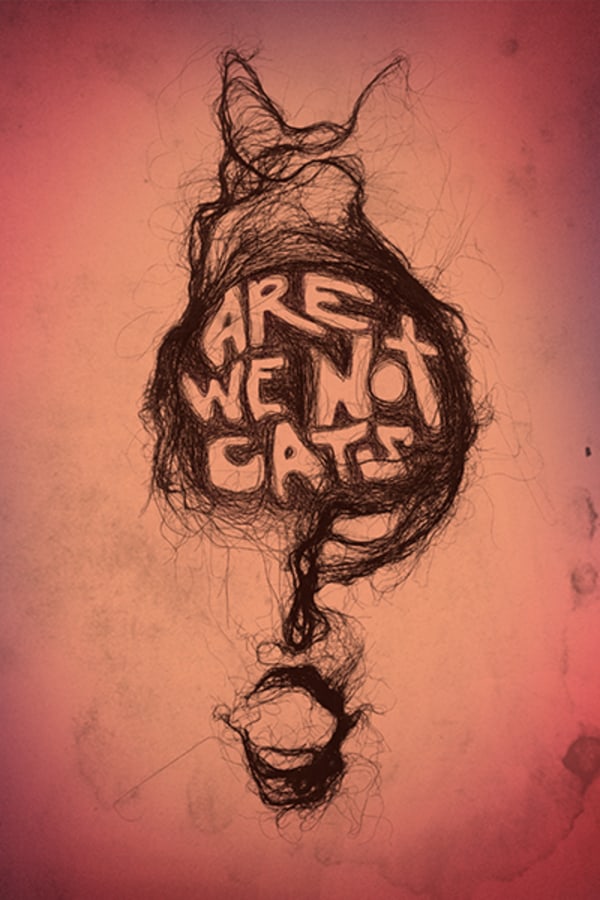 Are We Not Cats
Directed by Xander Robin
After losing his job, girlfriend, and home in a single day, a desperate thirty-something accepts a delivery job upstate. There he stumbles upon Anya, a beguiling and mysterious young artist who shares his proclivity for eating human hair. While their shared obsession bonds these two loners together, it also takes them on a perverse and disturbing journey in one of the most exciting and singular American indies this year.
A body horror love story that will repulse and romance you.
Cast: Michael Nicholson, Chelsea Lopez, Michael Godere
Member Reviews
A concoction of despair, desperation, absurdity and "romance" that somehow works.
Heavy on the gross, even when it's not in what anyone would call an action shot. All the people involved are just kind of generally gross, whether they're actively doing something disgusting or not. A horror only by way of body horror, it reads to me more as a love story, or if the characters were younger, the play they're doing is coming of age. Nobody in the bunch can made good choices, everyone's got something destructive they're doing to themselves, but these two crazy kids are gonna love it out. Or something. Disgusting and gag-worthy, it does just what it says on the tin. The soundtrack is really tight. All around it didn't work for me but it's not badly done.
The idea is original, I must admit that. It just was pretty boring, and the payoff was not worth it. Disgusting movie that I feel never really takes off. More entertaining movies on Shudder that you can find rather than this one.
A sweet love story of two broken people finding each other with a dash of body horror thrown in. Strangely uplifting in its own way.