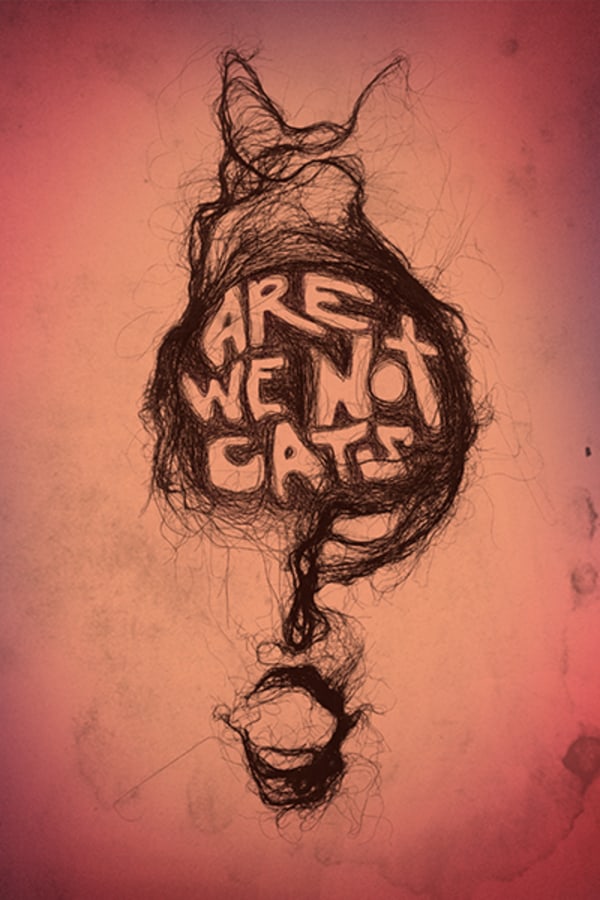 Are We Not Cats
Directed by Xander Robin
After losing his job, girlfriend, and home in a single day, a desperate thirty-something accepts a delivery job upstate. There he stumbles upon Anya, a beguiling and mysterious young artist who shares his proclivity for eating human hair. While their shared obsession bonds these two loners together, it also takes them on a perverse and disturbing journey in one of the most exciting and singular American indies this year.
A body horror love story that will repulse and romance you.
Cast: Michael Nicholson, Chelsea Lopez, Michael Godere
Member Reviews
So slow and boring, but when he woke up with his hair like that I died alittle from laughing so hard....
Not romantic or gross enough to be even remotely interesting. It's barely over 70 minutes but it feels like it's 2 hours long. In no way, shape, or form is this a horror movie.
Not particularly gross or romantic, this "body horror" movie leans more heavily on slow-burn character drama than anything else. It felt like they started to set up several plot points but forgot what they were doing midway through. A confusing slog, for sure.
This was interesting. I liked the characters a lot, I liked the setting, I liked the ending, all came together and created a shivering, bloated, colorful headache. Not your typical horror, but definitely something that'll make the hairs on the back of your neck stand up.