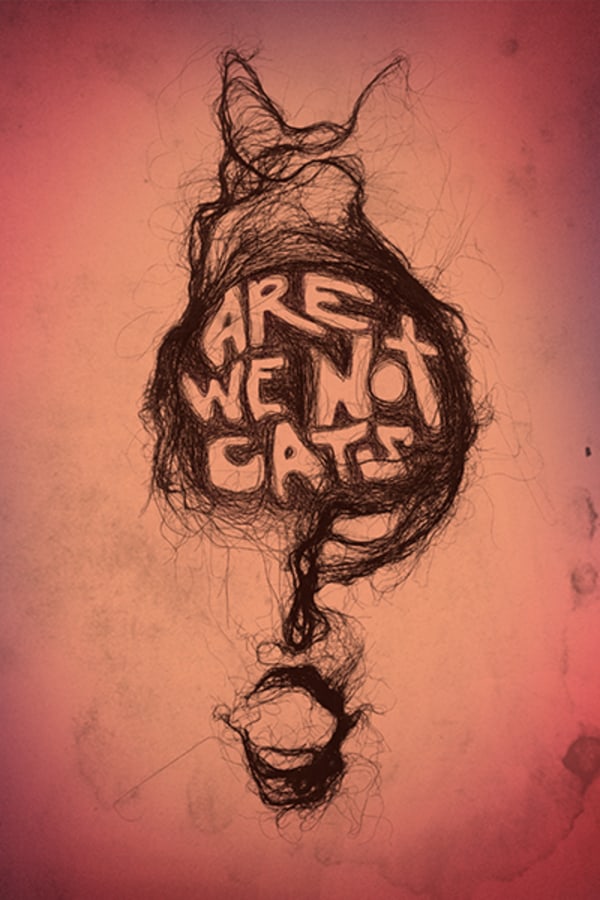 Are We Not Cats
Directed by Xander Robin
After losing his job, girlfriend, and home in a single day, a desperate thirty-something accepts a delivery job upstate. There he stumbles upon Anya, a beguiling and mysterious young artist who shares his proclivity for eating human hair. While their shared obsession bonds these two loners together, it also takes them on a perverse and disturbing journey in one of the most exciting and singular American indies this year.
A body horror love story that will repulse and romance you.
Cast: Michael Nicholson, Chelsea Lopez, Michael Godere
Member Reviews
Interesting film. The protagonist lives a rather nightmarish life until he meets the dysfunctional girl of his dreams. She has a hair eating fetish which is never explained. Definitely not a true horror film, but one that is well made and beautifully photographed.Problem lies in character development which is absent. Movie needed to have the courage to go full blown horror or full on quirky romance. But it did have a satisfying ending, which almost made up for it.
Liked it a lot, kind of gross
this is one of the wierdest movies ive ever seen, and ive lived on the internet for a while now. the only way i can discribe this movie is like if a crypt tv short film got a full langth movie adaptation but it was also high on crystsl meth. its shot beautifully, and the acting is actually really good. the only reason i dont give it 5/5 skulls is because i legitimately didnt find it scary. that being said it was a fun and really gross experience, and i would recommend a watch if your looking for something odd.
Really original and pretty to look at!
SSSSSSSlllllooooooowww and bland...this movie seemed interesting but to no avail.