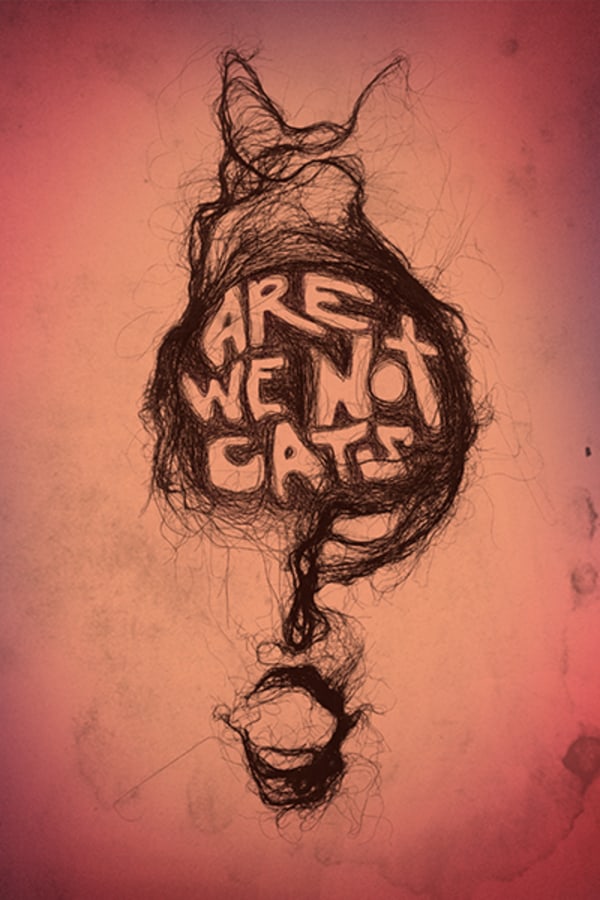 Are We Not Cats
Directed by Xander Robin
After losing his job, girlfriend, and home in a single day, a desperate thirty-something accepts a delivery job upstate. There he stumbles upon Anya, a beguiling and mysterious young artist who shares his proclivity for eating human hair. While their shared obsession bonds these two loners together, it also takes them on a perverse and disturbing journey in one of the most exciting and singular American indies this year.
A body horror love story that will repulse and romance you.
Cast: Michael Nicholson, Chelsea Lopez, Michael Godere
Member Reviews
Definitely unique! Hair eating is among the stranger fetishes. The movie is strangely moving, and also disturbing.
Started off bad and grotesque, ended touching and grotesque. I liked it more as it went on, though they must have spent 85% of the budget on the soundtrack and 10% on the lighting, easily.
Incredible soundtrack, interesting story, realistic, and beautiful visually. Absolutely stunning, in my opinion. If youre looking for something totally UNIQUE, you found it.
Look at all the people in the comments who are lucky enough to not know what trichotillomnania is, or how severe it can become. Yes, this movie took it a little too far in that she forced her compulsion upon someone else in their sleep, but still, it's an interesting take on the fact that, indeed, we are NOT cats, and cannot regurgitate the bits of hair that might make it into our colon. That hideous hair blob at the end is a very real consequence of such a disorder.
This was an interesting movie to dye my hair to.