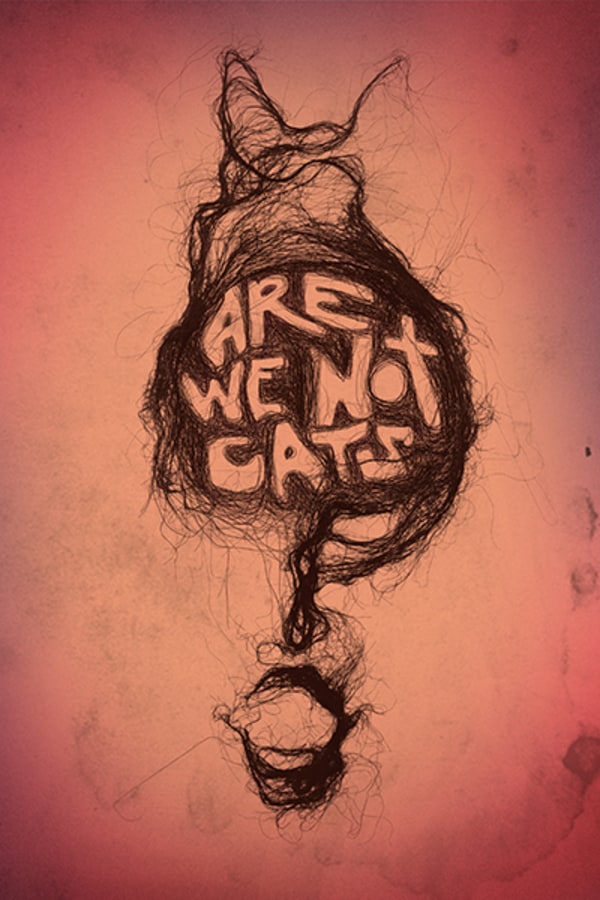 Are We Not Cats
Directed by Xander Robin
After losing his job, girlfriend, and home in a single day, a desperate thirty-something accepts a delivery job upstate. There he stumbles upon Anya, a beguiling and mysterious young artist who shares his proclivity for eating human hair. While their shared obsession bonds these two loners together, it also takes them on a perverse and disturbing journey in one of the most exciting and singular American indies this year.
A body horror love story that will repulse and romance you.
Cast: Michael Nicholson, Chelsea Lopez, Michael Godere
Member Reviews
I loved it. It was weird and quirky and definitely not for everyone. It's also not a horror movie in any real way, so disregard the body horror tagline. Really looking forward to whatever weird shit this dude makes next.
i literally hated this movie so much, it wasn't good at all, and you could just tell that both of the characters smelled musty.
sometimes all we need is the right counterpart to know what we need.. hair, alcohol, food, heroin, laundry soap, etc, without passing judgement. beaty is in the eye of the beholder.