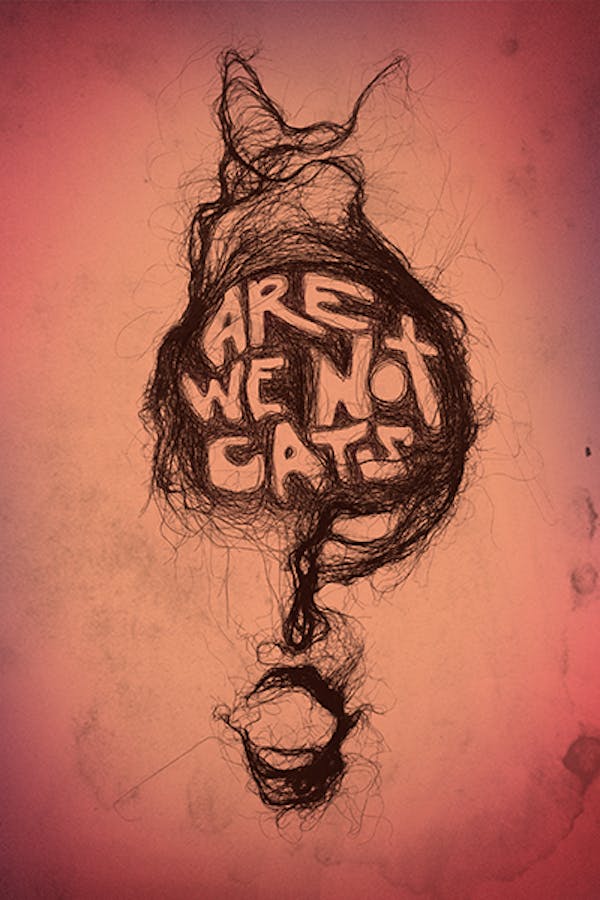 Are We Not Cats
Directed by Xander Robin
After losing his job, girlfriend, and home in a single day, a desperate thirty-something accepts a delivery job upstate. There he stumbles upon Anya, a beguiling and mysterious young artist who shares his proclivity for eating human hair. While their shared obsession bonds these two loners together, it also takes them on a perverse and disturbing journey in one of the most exciting and singular American indies this year.
A body horror love story that will repulse and romance you.
Cast: Michael Nicholson, Chelsea Lopez, Michael Godere
Member Reviews
Not a horror. Basically about trichotillomania and trichophagia. Very artistically done. I dont know how accurate it is but its more of an ocd love story.
Does not belong in Horror .
This movie was great honestly. Very artsy and just different. Although I wouldn't call it a horror movie, it was so unique and well made. The movie starts out slow and but escalates quickly. You won't like this movie if you are easily grossed out, don't like indie movies and don't like artsy stuff.
I give this movie a half and half as it is not really "horror" so to say but more of a uncomfortable sense fucking movie I understand it is an indie movie but even then the choice for "artistic" plot isn't so good