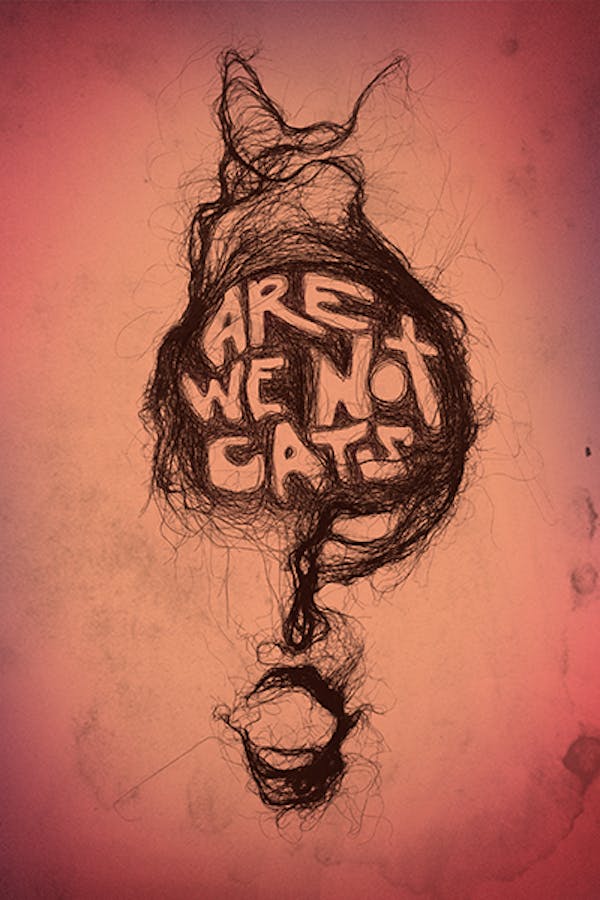 Are We Not Cats
Directed by Xander Robin
After losing his job, girlfriend, and home in a single day, a desperate thirty-something accepts a delivery job upstate. There he stumbles upon Anya, a beguiling and mysterious young artist who shares his proclivity for eating human hair. While their shared obsession bonds these two loners together, it also takes them on a perverse and disturbing journey in one of the most exciting and singular American indies this year.
A body horror love story that will repulse and romance you.
Cast: Michael Nicholson, Chelsea Lopez, Michael Godere
Member Reviews
A dark, captivating descent into the human condition
captivating film, not very scary though. more so gross than horrifying- i will say, the soup scene disturbed me the most.
Visually very appealing with a good soundtrack to match. Highly recommend watching if you like off-beat horror/David Lynch/atmospheric slow burns.
All I watch is horror. I can see the goriest stuff and never blink an eye. I had to turn this movie off after about 20 minutes because I got so sick to my stomach. And not in a good way. I literally gagged. Terrible film. Not worth the watch what so ever.
The only redeeming feature was the accurate depiction of bezoars.