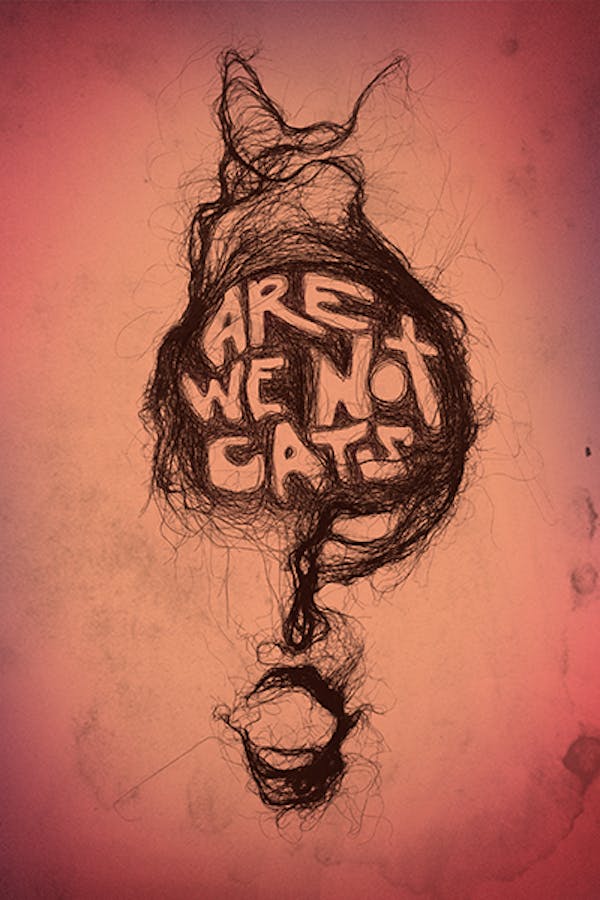 Are We Not Cats
Directed by Xander Robin
After losing his job, girlfriend, and home in a single day, a desperate thirty-something accepts a delivery job upstate. There he stumbles upon Anya, a beguiling and mysterious young artist who shares his proclivity for eating human hair. While their shared obsession bonds these two loners together, it also takes them on a perverse and disturbing journey in one of the most exciting and singular American indies this year.
A body horror love story that will repulse and romance you.
Cast: Michael Nicholson, Chelsea Lopez, Michael Godere
Member Reviews
This movie is just weird. It gets 3 stars because it somehow captures the audience and keeps you wanting to know what happens. If not for that, based simply on the content, it would've been a 2 star, just barely better than a B Grade movie. Thank God it's barely over 70 minutes long.
I'm not sure what I just watched, but I sure am uncomfortable. Extra skull then my feelings dictate because whatever this was the acting and cinematography were great.
A low-budget psychological drama with a hint of thriller. It was an enjoyable background movie watch.