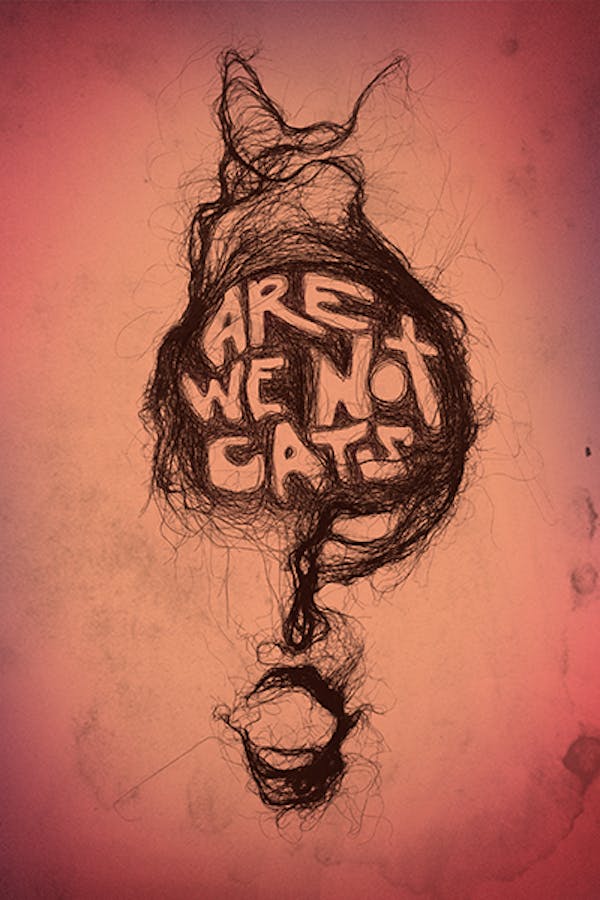 Are We Not Cats
Directed by Xander Robin
After losing his job, girlfriend, and home in a single day, a desperate thirty-something accepts a delivery job upstate. There he stumbles upon Anya, a beguiling and mysterious young artist who shares his proclivity for eating human hair. While their shared obsession bonds these two loners together, it also takes them on a perverse and disturbing journey in one of the most exciting and singular American indies this year.
A body horror love story that will repulse and romance you.
Cast: Michael Nicholson, Chelsea Lopez, Michael Godere
Member Reviews
I wouldn't call it horror but YES
Well, I'm not sure if the sub-genre of mumblecore body horror is an actual thing yet (mumble-gore?) but if it isn't this film makes a great case for its existence.
I agree with many. Not bad but also not very good. Cool story idea but missed a lot of horror opportunities
All I can say is interesting movie…not bad or good
Excellent! Tight script and fantastic indie film. No scenes wasted in this capgras syndrome sci-fi story.