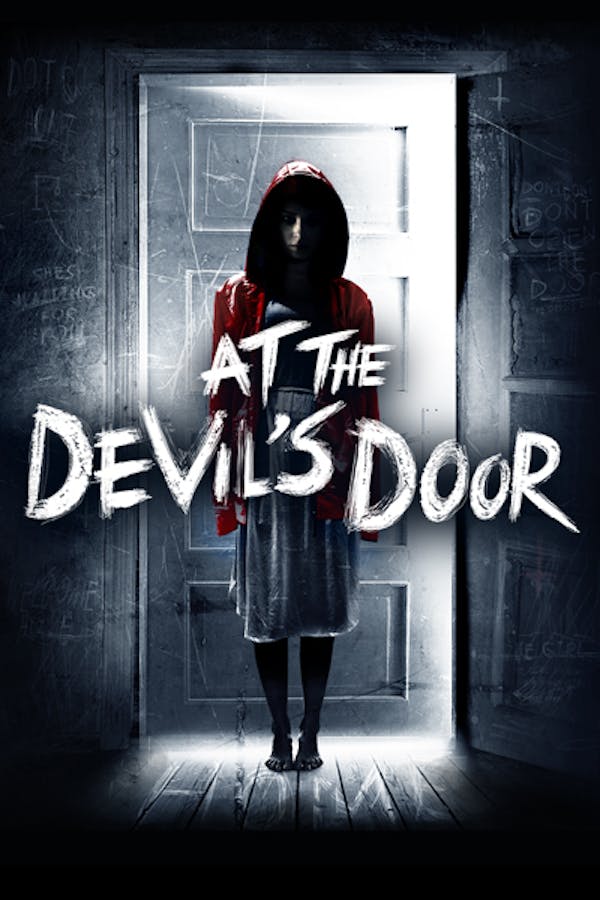 At the Devil's Door
Directed by Nicholas McCarthy
When ambitious young real estate agent Leigh is asked to sell a house with a checkered past, she crosses paths with a disturbed girl whom she learns is the runaway daughter of the couple selling the property.  When Leigh tries to intervene and help her, she becomes entangled with a supernatural force that soon pulls Leigh's artist sister Vera into its web — and has sinister plans for both of them. Contains strong supernatural horror, suicide scene.
Real estate agent, Leigh, finds herself caught up in a sinister web when she tries to sell a house that is home to a disturbed teen and a dark past.
Cast: Naya Rivera, Ashley Rickards, Nick Eversman
Member Reviews
Mmmmeehhh. Not awful. Prefer the start and the set-up to the rest of the movie.
I watched this movie when it first came out in 2014, i actually think this a very underrated film .Can be slow too to begin however if your into supernatural you will like it! Naya Rivera R.I.P
By no means perfect and the ending could have been better but a solid movie. Nicely paced and quite entertaining too.
Couldn't even make it all the way through. No connection to the characters, the scares are weak (silence, silence, silence, suddenly the violinist slips and breaks all of his strings onto a piano, and some ghost shenanigans happen), and the plot is dumb.
Didn't really captivate me, there's a few we'll placed moments of intrigue, which stopped me turning it off, but all in all, pretty generic.