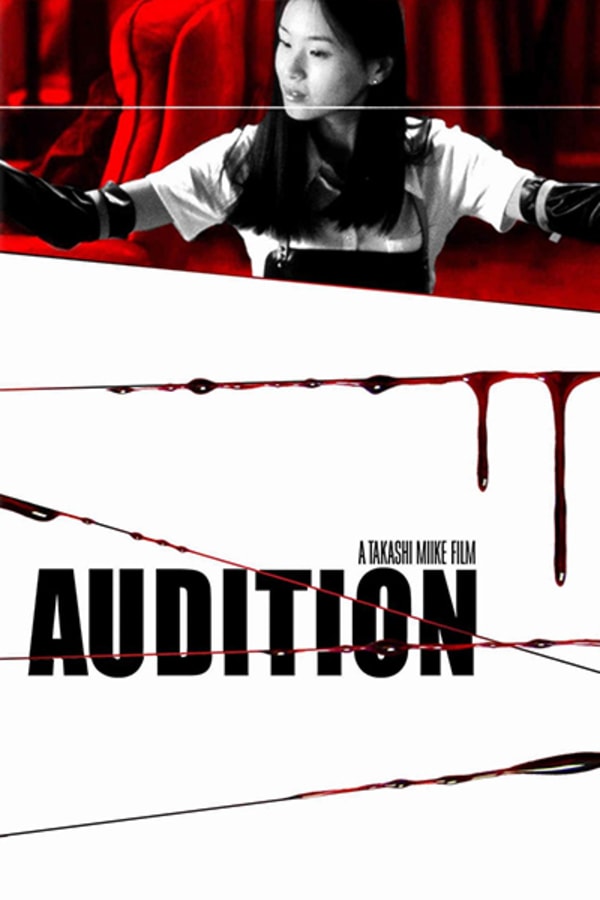 Audition
Directed by Takashi Miike
A man begins a relationship with a very deadly female killer in Takashi Miike's ultra-gory masterpiece. Widower Aoyama falls for the radiant and mysterious Asami. But as he delves into her past, he learns her former acquaintances have either gone missing - or have missing limbs. Will he be next? Thanks to its heart-stopping final act, Miike's chilling tale put him in the pantheon of great horror directors, and led to the J-Horror genre becoming a worldwide phenomenon. If you haven't seen it, be warned: when the needles come out, there's no turning back.... (In Japanese with English Subtitles)
A man begins a relationship with a very deadly female killer.
Cast: Ryo Ishibashi, Eihi Shiina
Member Reviews
Was this movie and old boy that got me into foreign horror, especially Asian horror. Like all Miike movies, it's a slow toaster, but it's worth every second!
A perfect slow burn. Starts out as a rom-com, shifts to a mystery, then becomes a very surreal body horror film.
The first 132 minutes are basically a soap opera. The end is mediocre gore. At least the story is slightly better than Ichi. How is this and Ichi held in such high regard?
Not what I expected from Takashi Miike. Overall I guess it wasn't horrible to watch but it is definitely not worth the hype it's received.
Well done story and does the novel justice. The quick tcjsmge