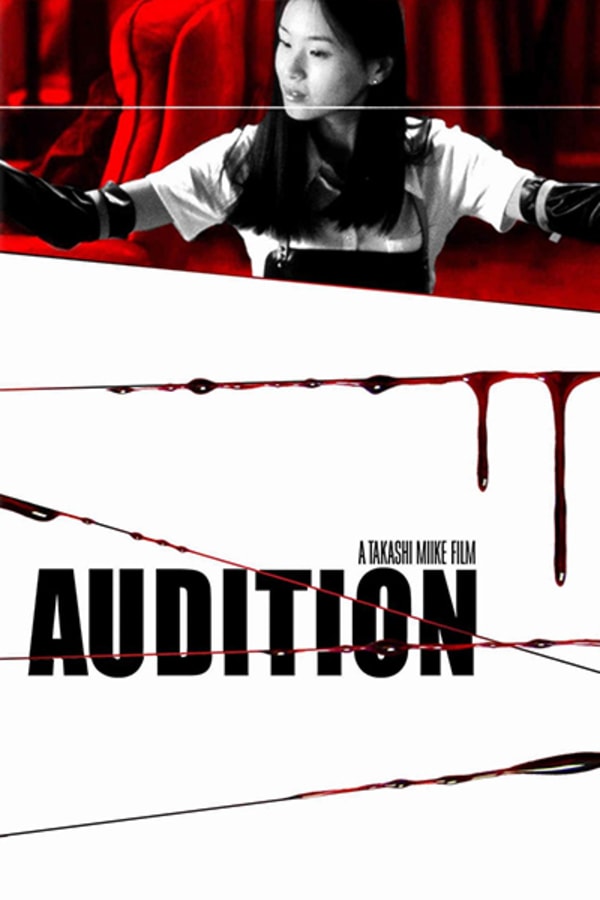 Audition
Directed by Takashi Miike
A man begins a relationship with a very deadly female killer in Takashi Miike's ultra-gory masterpiece. Widower Aoyama falls for the radiant and mysterious Asami. But as he delves into her past, he learns her former acquaintances have either gone missing - or have missing limbs. Will he be next? Thanks to its heart-stopping final act, Miike's chilling tale put him in the pantheon of great horror directors, and led to the J-Horror genre becoming a worldwide phenomenon. If you haven't seen it, be warned: when the needles come out, there's no turning back.... (In Japanese with English Subtitles)
A man begins a relationship with a very deadly female killer.
Cast: Ryo Ishibashi, Eihi Shiina
Member Reviews
It sucked there was no good ending I waited for something that didn't come
I really appreciate this film. Eihi Shiina did a fabulous job delivering a sexy, eerie, & general uneasy feel. She really drew me in; she's a damn siren. The moment Ryo Ishibashi's character, Shigeharu, calls her on the phone... that terrifying smile she displays just brought chills up my spine. Most killings are carried out by men in films. This was a fantastic female killing lead movie & so creative with her vices. She's definitely a black widow in human form.
Such a great psychological horror, with some crazy torture!!!! Classic.
Twists and turns your expectations. It would be hard to give a proper review without spoiling it, so if you haven't heard much about this movie just watch it.