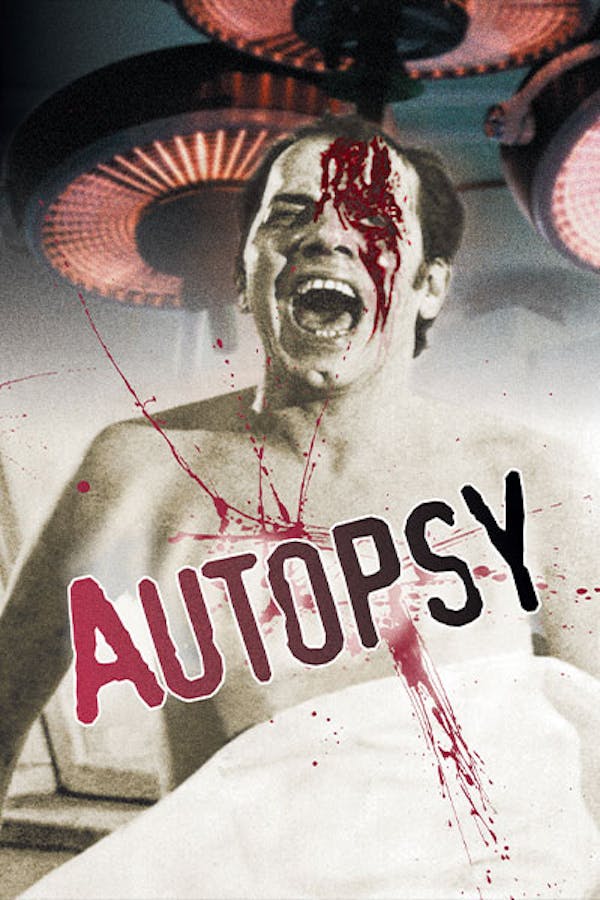 Autopsy
Directed by Armando Crispino
This lurid giallo stars Mimsy Farmer (FOUR FLIES ON GREY VELVET) as a morgue worker who begins investigating a series of suicides that she comes to suspect may actually be murders. Helping her with the case is a priest who's prone to violent outbursts. Could his short fuse be because his sister was a recent victim - or is he the man behind the crimes? The only thing certain in this fast-paced fright film is that nothing is certain. The opening suicide montage, followed by a horrific hallucination scene, sets the story off and running down a very dark path.
This lurid giallo follows a morgue worker investigating a series of suicides that may really be murders.
Cast: Mimsy Farmer, Barry Primus, Ray Lovelock
Member Reviews
Not bad. Fun/not so fun editing but a good giallo overall
Not sure what they were going for, but it missed for me.
Classic giallo, they just don't make them like they used to.
Missing the usual stylized and gory murder set pieces and black gloved killer one would associate with giallo, but otherwise a solid Italian thriller. Mimsy Farmer once again portrays a mentally frail heroine. Rome in the 1970s looks spectacular. A couple of genuinely disturbing moments involving actual images of murder victims and suicides.