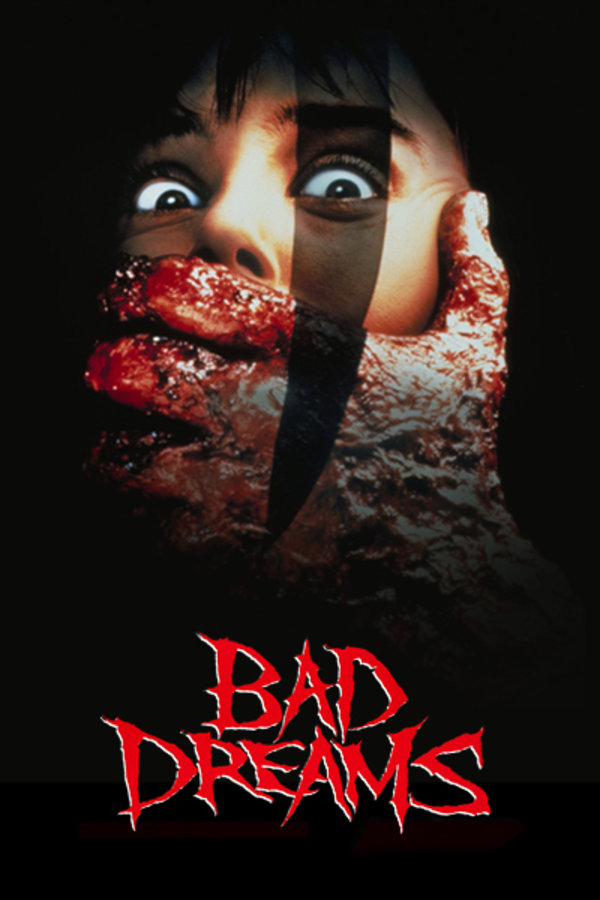 Bad Dreams
Directed by Andrew Fleming
In this suspenseful horror film, Cynthia (Jennifer Rubin) is a former member of the spiritual community Unity Fields, and the sole survivor of a mass suicide-by-fire ordered by their madman leader. Her past was a nightmare. Now, after awakening from a 13-year coma, the nightmare is back, even more terrifying than before. The patients from her therapy support group start dropping like flies around her.
The only survivor from a cult mass suicide awakens from a 13-year coma to realize that the cult leader is killing everyone around her.
Cast: Jennifer Rubin, Bruce Abbott, Richard Lynch
Member Reviews
I love 80's horror movies. I enjoyed this, but honestly, half the time I had no idea what was happening. But good deaths. Decent late night watch. No Demon Wind I'll say that.
Okay. Wonky towards the end.
I love this movie and I totally forgot about it. Plus great soundtrack. 😈