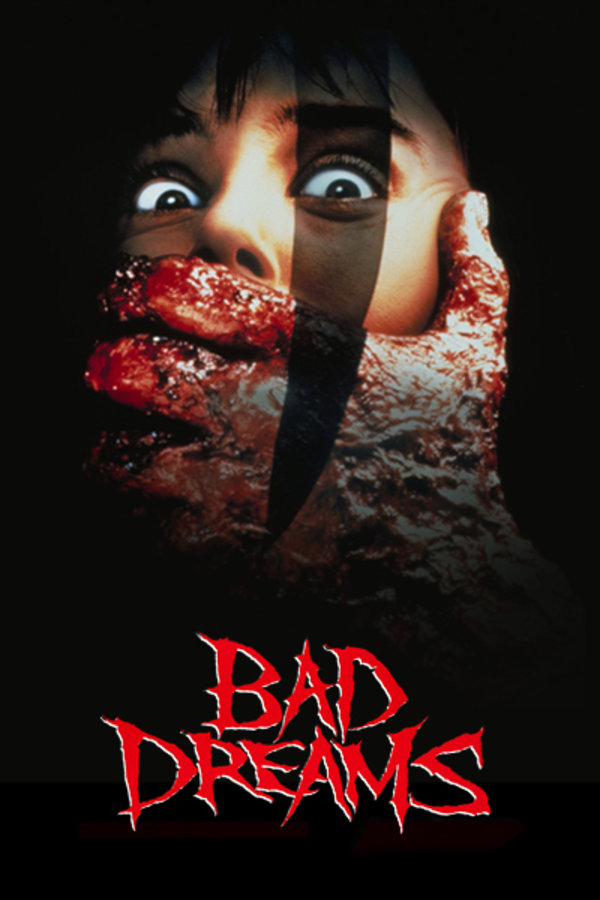 Bad Dreams
Directed by Andrew Fleming
In this suspenseful horror film, Cynthia (Jennifer Rubin) is a former member of the spiritual community Unity Fields, and the sole survivor of a mass suicide-by-fire ordered by their madman leader. Her past was a nightmare. Now, after awakening from a 13-year coma, the nightmare is back, even more terrifying than before. The patients from her therapy support group start dropping like flies around her.
The only survivor from a cult mass suicide awakens from a 13-year coma to realize that the cult leader is killing everyone around her.
Cast: Jennifer Rubin, Bruce Abbott, Richard Lynch
Member Reviews
!!WARNING!! Spoiler alert! Welcome to the bargain bin version of A Nightmare on Elm Street 3: Dream Warriors. They even gave it the nice touch of having Jennifer Rubin as the main character, who played Taryn in Dream Warriors. That's exactly what it felt like they were trying to do with this movie; recreate Wes Craven's magic, but failed miserably. And even if they weren't (seriously? c'mon, it's too obvious that they were), the movie failed horribly on its own. The movie is called "Bad Dreams", and in its title it has already failed because it's misleading. If I see a movie with the title "Bad Dreams", I anticipate watching a movie about... well, bad dreams! There was nothing about dreams at all. Everything that was happening happened during her/their waking state. The closest thing she had to "dreams" was memories - not the same. It just felt like another shot at trying to mimic Dream Warriors. The man who was "haunting" her, who was badly burned (sound familiar?), being in a mental institution (the very same location that DW took place in -- and I'd like to point out that our main character didn't even *need* to be in a mental institution; she was in a coma, not crazy!), having to save the main character because she was heavily drugged and easily manipulated, and how the other patients' deaths were all "suicides", even though they weren't. Say it with me, folks... Dream. Warriors. Had it not tried to be something it wasn't, it still just wasn't good. Sure, the twist at the end was okay, but meh. It just wasn't well done, even for a cheesy 80s horror movie. As others have said, just go watch Dream Warriors instead.
Worst nightmare is more like it. As in my worst nightmare would be watching this ever again. Do yourself a favor just go watch Dream warriors.
Excellent movie with a lot of different elements. Brings back memories. Classic 80s.
Pretty good. As always, you can't beat the 80's feel. But only giving it three because it obviously took some ideas from Dream Warriors.