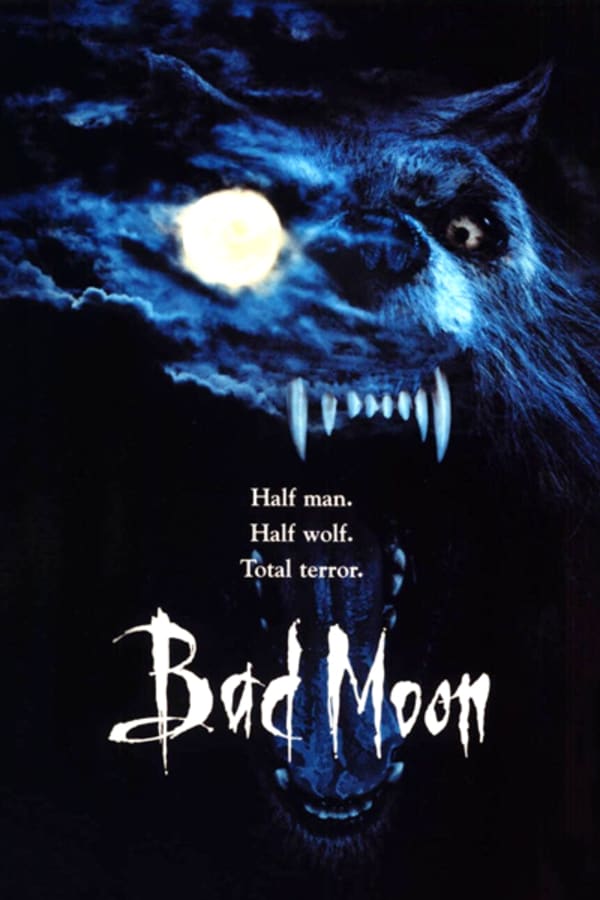 Bad Moon
Directed by Eric Red
After surviving a brutal attack by a mysterious creature in Nepal, Ted (Michael Paré) moves closer to family to recover. Too bad he's starting to realize the truth. Ted was attacked by a werewolf is helpless to stop his transformation.
Full, crescent, quarter... each is a Bad Moon for werewolf, Ted Harrison.
Cast: Michael Pare, Mason Gamble, Mariel Hemingway, Ken Pogue
Member Reviews
Not bad. This made it to "MY LIST"
Scenery was beautiful. Actors were awesome otherwise it could have been to cheesy. The dog is definitely the hero! Well written for the most part . Enjoyed the movie.
Great fun. I haven't seen this one before. The werewolf practical effects look great! Now on to Dog Soldiers, another werewolf flick I haven't seen! Shudder is smashing it!
not to shabby i enjoyed it