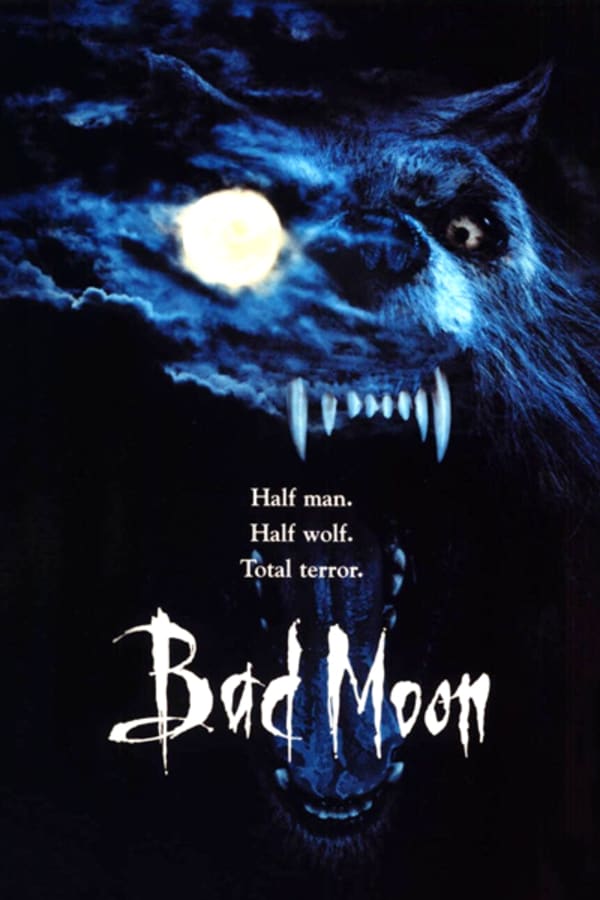 Bad Moon
Directed by Eric Red
After surviving a brutal attack by a mysterious creature in Nepal, Ted (Michael Paré) moves closer to family to recover. Too bad he's starting to realize the truth. Ted was attacked by a werewolf is helpless to stop his transformation.
Full, crescent, quarter... each is a Bad Moon for werewolf, Ted Harrison.
Cast: Michael Pare, Mason Gamble, Mariel Hemingway, Ken Pogue
Member Reviews
Everything I love about werewolf flicks: excellent creature design, effective use of gore, sympathetic werewolf protagonist/antagonist. Note about the CGI transformation scene: director Eric Red hates it more than us.
Wow boobs at 1:55, that's gotta be some world record. I'm hooked already!!
i have watched about 20 movies and this is the best yet. thanks, I loved it.
If like me you love werewolf movies you'll probably like this, but for me its pretty average. Its not a bad movie and its not a amazing movie. For me some of the best parts of the movie are with the dog and the werewolf. The werewolf suit is amazing in my opinion. The CGI transformation scene is terrible and the dialogue isn't very good, but I still recommend people watch the movie.
Wow, what can I say....... I've seen this movie mentioned on multiple Youtube channels and recommended as an underrated werewolf movie. This movie is absolutely a waste of time. Pure garbage and a real stinker. The characters do and say one thing then do and say something else that makes literally no sense afterwards. One problem is the character, Ted, handcuffs himself to trees to prevent himself from attacking and harming people. How does one handcuff ones self to a tree and then afterwards unhand-cuff yourself from said tree? Bad writing, bad acting and terrible special effects. The best part of the movie is the German Shepherd! Very disappointing to say the least. If you want a good werewolf movie, watch The Howling.