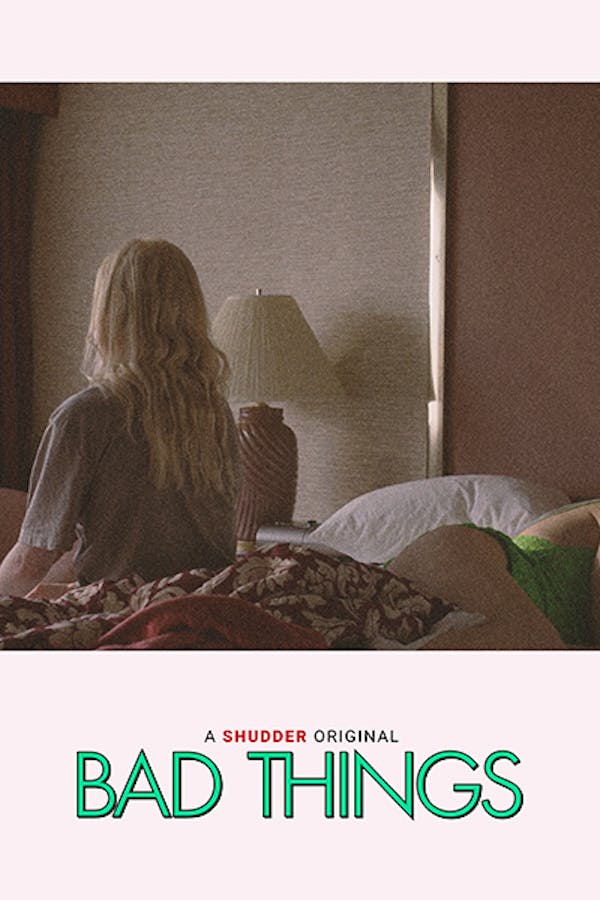 Bad Things
Directed by Stewart Thorndike
When a group of friends escape the city to spend the weekend in an abandoned hotel, a pervading eerie energy begins to illuminate the cracks in their little family unit. Ruthie Nodd (Gayle Rankin) inherits the hotel from her grandmother and with bad childhood memories threatening to burst to the surface, Ruthie wants to sell the hotel and never return. But her partner Cal (Hari Nef) drags her there in the hopes of returning it to its former glory. They are joined by their amiable friend Maddie (Rad Pereira) and mysterious grifter Fran (Annabelle Dexter-Jones). As the friends dance, cook, flirt, and fight, they find themselves entwined in the hotel's seductive embrace and start doing bad things to each other.
A weekend getaway for a few friends at a snowy resort becomes a psychological tailspin and bloody nightmare.
Cast: Gayle Rankin, Hari Nef, Annabelle Dexter-Jones, Rad Pereira
Member Reviews
No redeeming value. Predictable. Not scary in the slightest. But oh what a diverse and brave cast. Yaaay! Thanks 2023!
No redeeming value. Not scary at all
there's potential here. the ending was predictable and the acting was a 5 out of ten...maybe a 6. it had it's moments of intensity that never really delivered but I'd be interested in watching a redux with a bit more effort/"follow through" behind it. it feels like the creators were rushed or short on funds , maybe both.
eerie rather than outright scary, loved the cast and the location was perfect. enjoyable slow burn, even when the characters make choices you know are just gonna bite them in the ass later