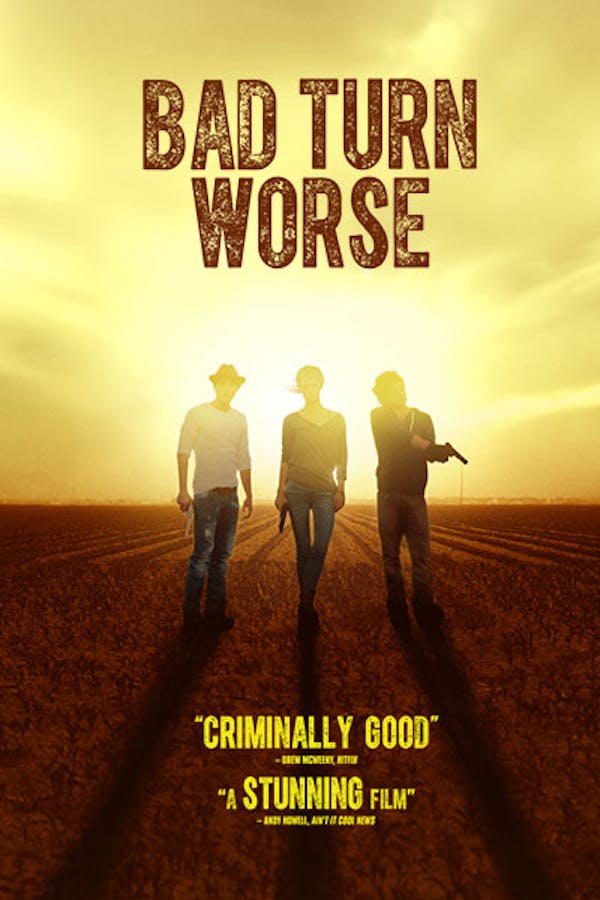 Bad Turn Worse
Directed by Simon Hawkins, Zeke Hawkins
Three teens from Texas move out of their small town and get sucked into organized crime when one of them steals from the wrong man.
Three teens from Texas get sucked into organized crime.
Cast: Mackenzie Davis, Logan Huffman, Jeremy Allen White
Member Reviews
the obnocious male lead gave me the what ever a subnormal narsisist brat trying to be clyde barrow or billy the kid her about as much personality or punch as a overgrown bratz doll the other guy unforgetable on all levels i guess the real actors didnt turn up so they got these drama school drop outs
It was good enough, but would have liked more horror. I kept waiting for something exciting horror wise. It was worth watching.
Yea Boi!!! ITSS MOOVIESS LIKE THISS THHAT MAKE SHUDDER WORTH THE $6.99/MONTH, 1 GOOD MOOVIE A WEEK NN EYEM HAPPY, BLOODY LOVED IT M8, GOOD MOOVIE, WORTHH A WATCH BOYSS NN GIRLSS, acid 666