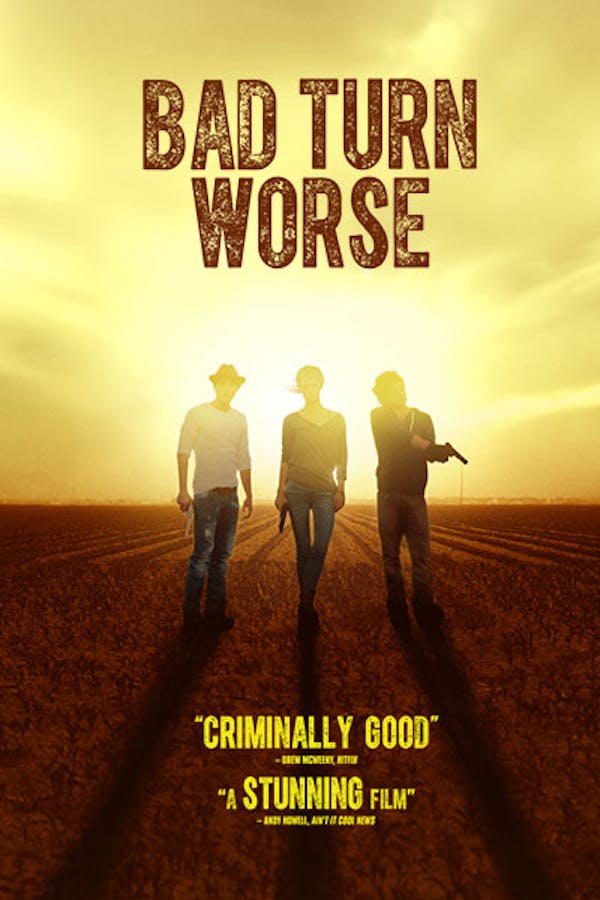 Bad Turn Worse
Directed by Simon Hawkins, Zeke Hawkins
Three teens from Texas move out of their small town and get sucked into organized crime when one of them steals from the wrong man.
Three teens from Texas get sucked into organized crime.
Cast: Mackenzie Davis, Logan Huffman, Jeremy Allen White
Member Reviews
Good cast just shit movie. Rainy day boredom kind of movie. Not much substance really
Not a horror film. Barely even a thriller. It felt like a mediocre coming of age film with a bit of violence. Poor character and plot development but overall relatively watchable if you're really bored.
the obnocious male lead gave me the what ever a subnormal narsisist brat trying to be clyde barrow or billy the kid her about as much personality or punch as a overgrown bratz doll the other guy unforgetable on all levels i guess the real actors didnt turn up so they got these drama school drop outs