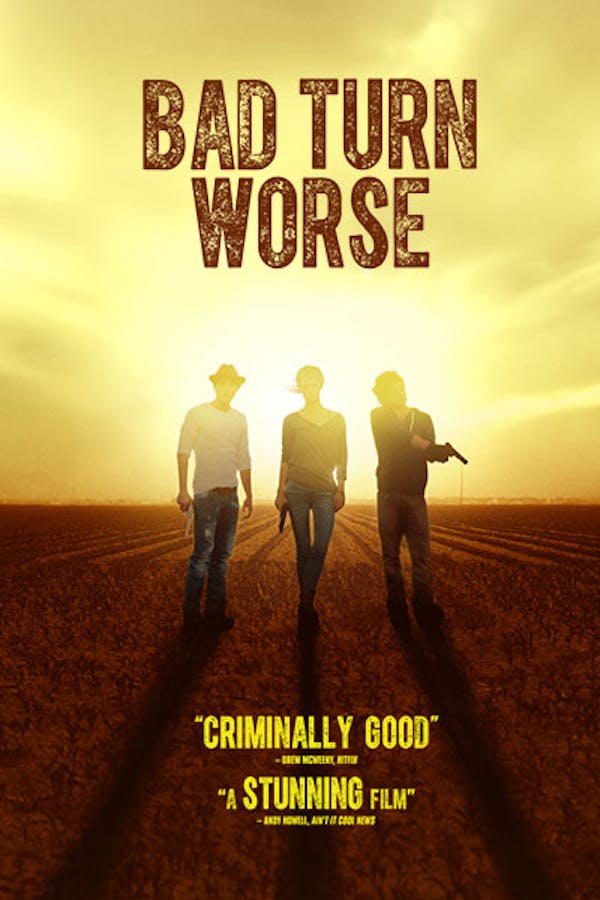 Bad Turn Worse
Directed by Simon Hawkins, Zeke Hawkins
Three teens from Texas move out of their small town and get sucked into organized crime when one of them steals from the wrong man.
Three teens from Texas get sucked into organized crime.
Cast: Mackenzie Davis, Logan Huffman, Jeremy Allen White
Member Reviews
It was good enough, but would have liked more horror. I kept waiting for something exciting horror wise. It was worth watching.
Yea Boi!!! ITSS MOOVIESS LIKE THISS THHAT MAKE SHUDDER WORTH THE $6.99/MONTH, 1 GOOD MOOVIE A WEEK NN EYEM HAPPY, BLOODY LOVED IT M8, GOOD MOOVIE, WORTHH A WATCH BOYSS NN GIRLSS, acid 666
Definitely not a horror. An ok story
Very simple story simply executed. Predictable but still enjoyable.
Overall not a bad film. But it's not horror, its not even dark. Its like a middle aged teen movie. But that said its watchable, kill an hour. Don't expect to much in plot or character depth and you wont be disappointed. I give it 1.2 skulls.