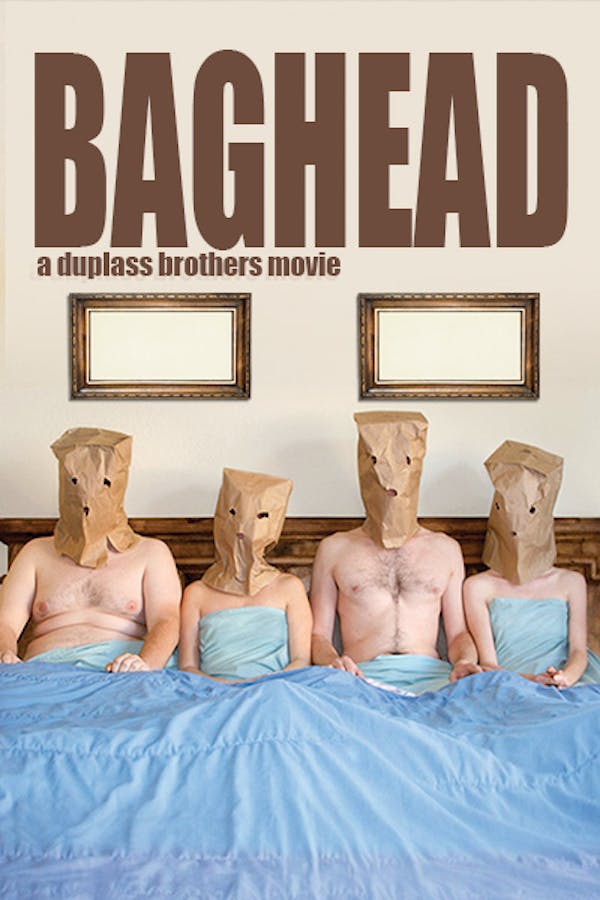 Baghead
Directed by Jay Duplass, Mark Duplass
In the Duplass brothers' clever meta-horror comedy, four actors (including THE HOUSE OF THE DEVIL's Greta Gerwig and Ross Partridge of "Stranger Things") decide to hole up in a rural cabin and write themselves a hit horror movie complete with roles for each of them. After a night of drinking, the group settles on the scariest idea they can think of - a killer who wears a brown bag over his head. But when the group members start having scary encounters with just such a killer, they have to figure out if it's one of them or if they've brought something terrible to life...
Four actors hole up in a rural cabin to write a horror film, until the killer from their script suddenly comes to life
Cast: Steve Zissis, Ross Partridge, Greta Gerwig, Elise Muller, Jett Garner, Cass Naumann, Jennifer Lafleur, Darrell Bryant, Anthony Cristo, Jen Tracy Duplass, Heather Hall, David Zellner
Member Reviews
CRAP.. didn't finish watching... Waste of time and money..
what this movie had: excruciatingly slow pacing, too many scenes that should have been cut, a mass lack of enjoyment for any of the characters or their personalities- which there was a lack of in that department as well, a lack of any suspense building up to the literal last twenty minutes of the movie, a lot of zoom in close ups of characters faces that lasted three seconds too long, mediocre plot points in regards to the story as a whole, a lot of fillers, and fairly average acting. what this movie didn't have: my attention.
a LOT of people missing that this is an obvious joke here...
I like the vintage feel but I don't think it's belong here
I liked how it turned out, cheers!!