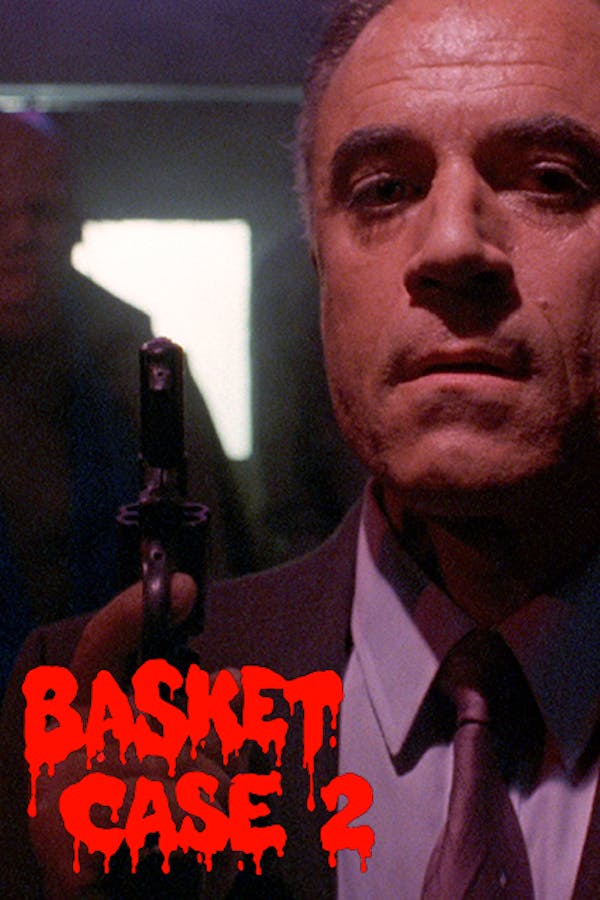 Basket Case 2
Directed by Frank Henenlotter
Following on from the events of BASKET CASE, Duane and his deformed twin Belial are rescued by an eccentric old woman who adopts the duo into her family of freaks. Finding solace amongst their own kind, Duane and Belial's happiness is short lived when they're tracked down by journalists who threaten to expose them to the world. The pair must work with their new found family to get rid of the journalists once and for all. BASKET CASE 2 expands the universe of the first film to create a comical sequel with a new cast of characters and a great twist ending.
Duane and Belial find a home with their Granny Ruth and a host of freaks in Frank Henenlotter's cult sequel.
Cast: Kevin Hentenryck, Bradley Judy
Member Reviews
Had never watched the sequels before. Absolutely nuts! Also... Dwayne ya big asshole, you could have had it all!
Despite not being an absolute Masterpiece like the first one it's a very good movie
way to go get your girlfriend pregnant you now let's see what happens in the final episode of basket Case 3 great film
The movie should have been subtitled, "Belial gets laid". Fun sequel with much improved effects and more emphasis on comedy.
Er Basket Case 2. It felt like i was watching a star wars movie at times with all the extra freaks. not much in the way of gore like the first one but had a good ending.