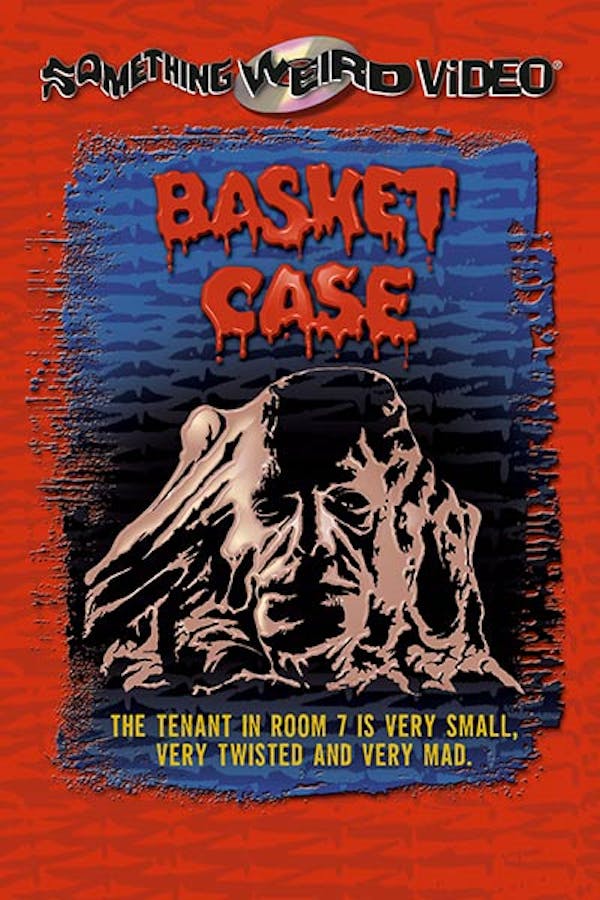 Basket Case
Directed by Frank Henenlotter
Siamese twins, separated at an early age, avenge their separation by killing the doctors responsible. Contains strong language, sexual scenes, violence and gore.
A man begins killing off the people who separated him from his deformed siamese twin.
Cast: Kevin Van Hentenryck, Terri Susan Smith, Beverly Bonner
Member Reviews
A ridiculous premise that actually managed to balance its horror and its comedy. The buildup to the brother's appearance is pretty suspenseful but the design is so silly-looking that it'll likely instill laughter just as much as screams. Not all of the horror works and sometimes, neither does the comedy but I expected a whole lot less than what I ultimately got.
B-movie horror at its finest. I was laughing, rolling my eyes, and shocked at the same time. Yes, it's bad, but it knows it. And I am totally on board.
This is definitely a "so bad it's good" movie to some people, but a little too bad for me.
In the pantheon of low-budget horror movies, Basket Case is up there. A true horror classic.
I came for the promise of 70s full-frontal male nudity (truly a fine wine), and forgot that's why I was even there thanks to some really entertaining character performances. I also truly admire gore that totally lacks in realism, but is clearly lovingly crafted, and this movie is chock-a-block with it. It's a movie that makes you think the people making it really enjoyed themselves, and I love that. My only warning would be there's some really upsetting SA towards the end, and for those like me who can't stomach those scenes, just switch it off as soon as you see dong. ;-)