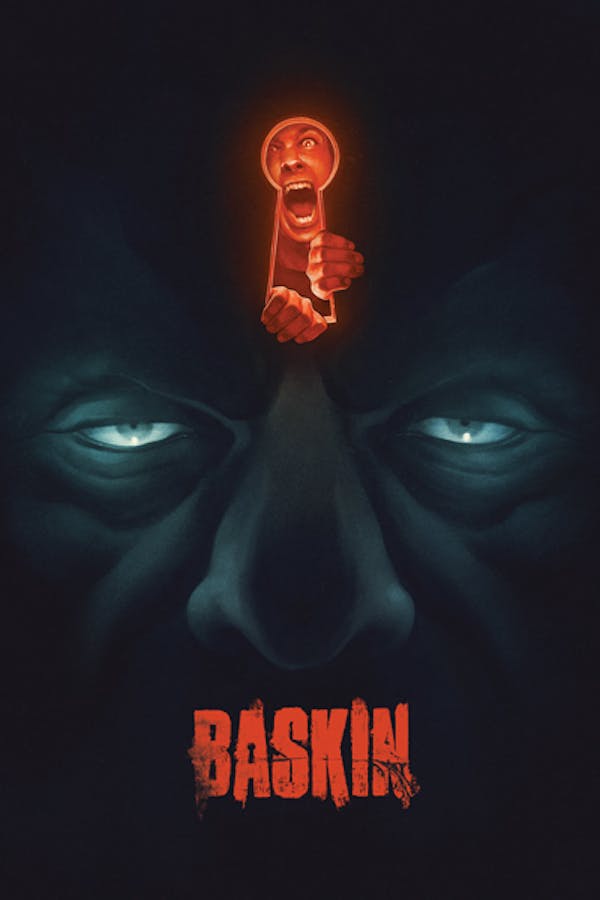 Baskin
Directed by Can Evrenol
In this surreal Turkish horror, a police squad answer a distress call from a strange local town and find themselves plunged into a living nightmare when they're captured by a cult and taken to an abandoned building. Navigating the labyrinthian nature of the building, the group seemingly descend further and further into the depths of hell. Originally a short from 2012, BASKIN was developed into a feature length film after it received rave reviews from the horror community. Notable for its nightmarish feel, BASKIN has been compared to the films of Lucio Fulci and the A NIGHTMARE ON ELM ST series.
A squad of unsuspecting cops goes through a trapdoor to Hell when they stumble upon a Black Mass in an abandoned building.
Cast: Mehmet Cerrahoglu, Gorkem Kasal, Ergun Kuyucu
Member Reviews
I'm not a great gorehound so found this a bit of a slog at times but otherwise a real surprise and very watchable. An almost palpable feeling of dread throughout. Added to this is the fact that the film was shot pretty much on the hoof and semi-legally (Turkey's current government is not the most tolerant of administrations).
What a great surprise! Amazing, I loved it :)
WoW!!! What a film, Where has this film been! Incredible film. you have to watch it!!
This film is MENTAL! really really mental!!! must watch and jaw drop!! absolutely loved it
Craptacular. It's barely possible to care what happens to cops at the best of times, but this asks us to care about a group of exceptionally obnoxious cops. So unless you have a special affection for ghastly police officers, you will be bored.