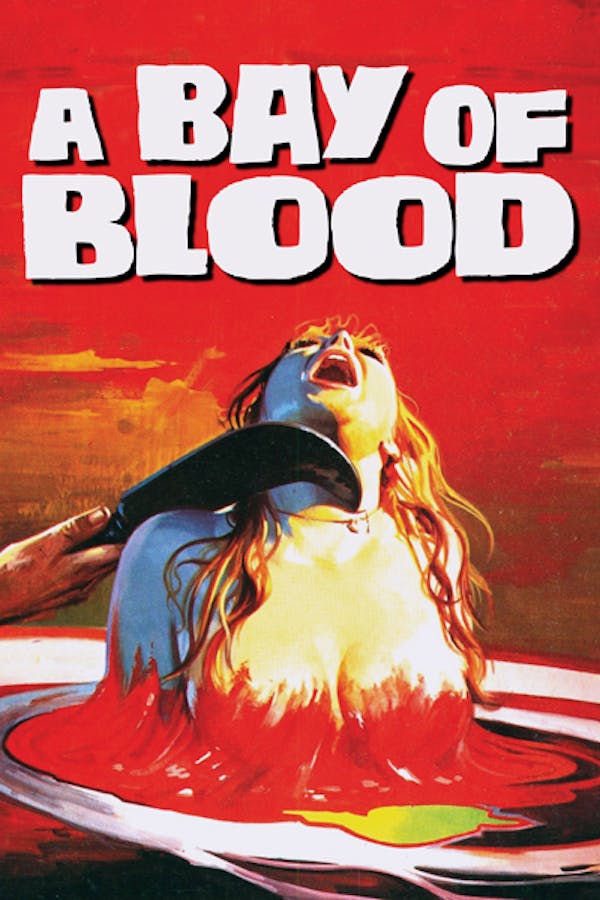 A Bay of Blood
Directed by Mario Bava
When a rich Countess dies, strange murders befall people trying to claim her property in Mario Bava's gruesome giallo, which many credit with giving birth to the slasher genre. Combining his famously rich cinematography style with increasingly bizarre murders, Bava's film became a favorite of directors like Joe Dante and horror historian Stephen Thrower. It also found many detractors, including horror icon Christopher Lee, who found the extreme violence revolting. Controversial, disturbing and incredibly influential, A BAY OF BLOOD is a total must-see. Contains sexual scenes, violence and gore.
When a rich Countess dies, strange murders befall people trying to claim her property.
Cast: Claudine Auger, Luigi Pistilli, Laura Betti
Member Reviews
Fun and beautifully shot but disjointed with a goofy ending.
Bava has never been one of my favorites. For me, his work is very hit or miss. I appreciated the camera work but I found the plotting frustrating and, at times, nonsensical. It is a gialli staple to try to surprise the viewer with unexpected plot turns, but this movie takes it too far. At a certain point I gave up trying to follow it. Like others here, I found the first 30 minutes or so to be really fantastic, but everything after that didn't work for me.
Absolutely perfect, one thing I found comical was how happy the music was for such a bloody film. Super good overall.
Possibly Bava's ugliest film. I prefer Blood and Black Lace, this has more of an Americanized "cops and robbers" or Scooby-Doo style bad guy set up with a particularly sociopathic woman randomly appearing almost 2/3 of the way through the entire film which becomes confusing. I appreciate Bay of Blood for what it is, it's not a bad giallo but it's not my personal favorite.