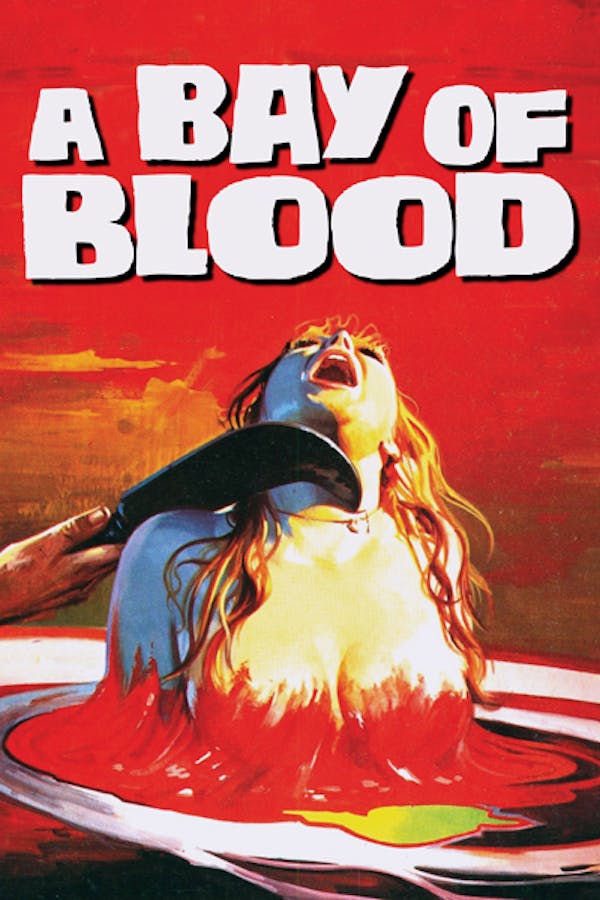 A Bay of Blood
Directed by Mario Bava
When a rich Countess dies, strange murders befall people trying to claim her property in Mario Bava's gruesome giallo, which many credit with giving birth to the slasher genre. Combining his famously rich cinematography style with increasingly bizarre murders, Bava's film became a favorite of directors like Joe Dante and horror historian Stephen Thrower. It also found many detractors, including horror icon Christopher Lee, who found the extreme violence revolting. Controversial, disturbing and incredibly influential, A BAY OF BLOOD is a total must-see. Contains sexual scenes, violence and gore.
When a rich Countess dies, strange murders befall people trying to claim her property.
Cast: Claudine Auger, Luigi Pistilli, Laura Betti
Member Reviews
A little dated by today's standards. Only interesting to watch for historical purposes.
not necessarily a slasher, but this strangegory giallo was obviously a great influence on the 80s horror icons. some kill shots were straight up lifted by the Fri13th franchise. then there's the bonkers and suitably Euro arthouse ending. worth the watch and the praise.
I don't get why all the love on this one. Did not like it one bit. Was actually annoyed by it. Ending made no sense. I've seen plenty of international movies...this maybe the worst I have seen. I would put no stars if I could. So lame.
Simply put, A BLOODY CLASSICK! WATCH THIS ONE, FOLKS! Especially if you are into the Slasher subgenre. However, I recommend it to horror fans of all kinds. Yes, indeed, do not miss this one-it is an artifact in horror history. One of my favorite Bava flicks-it is influential as much as it is gruesome and entertaining. Legend has it that Sir Christopher Lee actually left a viewing of A BAY OF BLOOD, in protest, proclaiming that the movie was too gory and violent, or something like that. Yikes! Reedybird says, TAKE A PEEK! An easy 5 out of 5 Skulls. ~R. Reed Rosson
Awesome movie! i cant believe Friday The 13th got all the good stuff from this movie. One of the best slashics ive seen so far. Bravo Mario Bava!