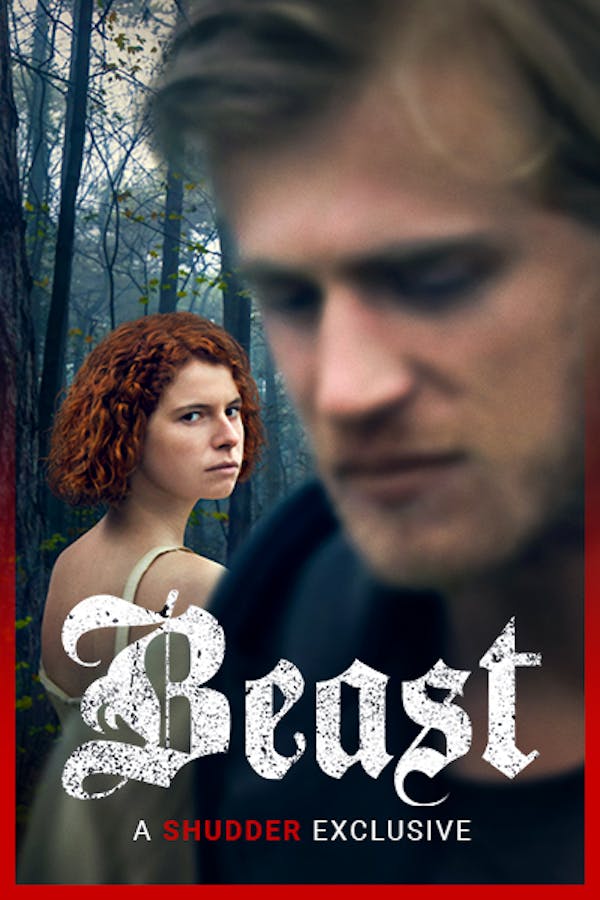 Beast
Directed by Michael Pearce
Moll is 27, stifled by the small island community around her and too beholden to her family to break away. When she meets Pascal, she begins to feel alive for the first time, falling madly in love. But is Pascal responsible for the brutal murders surrounding her town? And what can he unleash in Moll? Michael Pearce's haunting, primal BEAST is a must-see love sick psychothriller. A SHUDDER EXCLUSIVE.
A troubled young woman falls for a stranger suspected of murder.
Cast: Jessie Buckley, Johnny Flynn, Geraldine James, Trystan Gravelle
Member Reviews
(4.5 is my actual rating.) Surprisingly good. Went in with low expectations and it was more than I expected. Really good leads. It's a bit thriller with a fucked up romance thrown in.
Great psychological thriller. Well acted. Engaging.
I looked online which are the top movies to watch on shudder and this came up to be #3. Expected it to be really good, but I was a bit disappointed tbh. I wouldn't consider this as a horror movie, its more of a psychological thriller. It was alright that's all I can say.
Captivating movie for sure - great leads - but didn't really make the impact it was going for. Maybe it does. Depends on the viewer right?