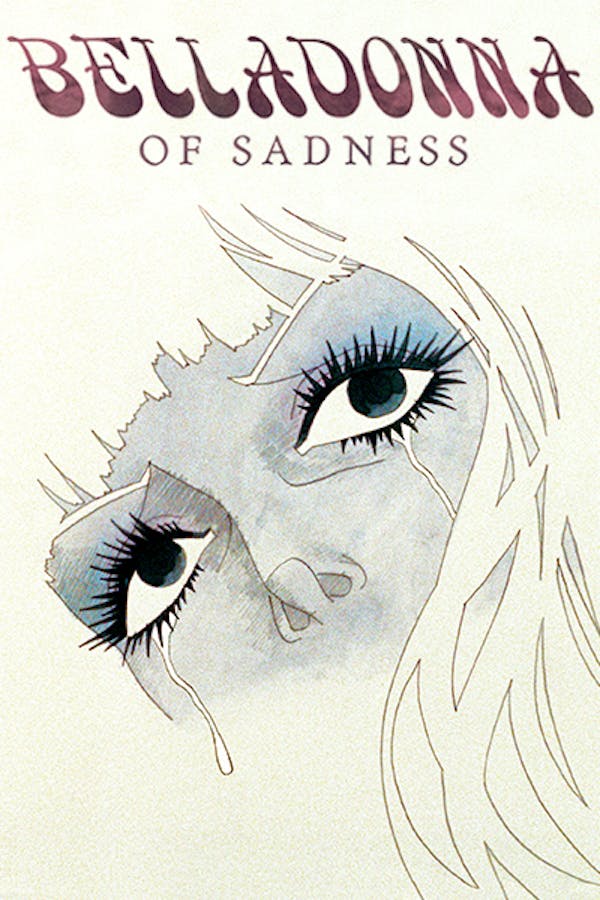 Belladonna of Sadness
Directed by Eiichi Yamamoto
After being raped on her wedding night by a local lord and his minions, an innocent woman named Jeanne makes a pact with the devil to get revenge. Satan (the great Tatsuya Nakadai) then transforms Jeanne into a green-robed vision of madness and desire who leads the villagers in outrageous orgies, putting her at odds with the power-mad lord. One of the great masterpieces of Japanese animation, BELLADONNA is a psychedelic ode to the power of women's sexuality and the fear it still inspires. Essential viewing for fans of anime, Suzan Pitt and the witchcraft subgenre.
An innocent young woman is violently assaulted on her wedding night. To take revenge, she makes a pact with the Devil.
Cast: Aiko Nagayama, Tatsuya Nakadai
Member Reviews
Any one who thinks this is less than 4 skulls is a plebeian dumbfuck who knows nothing about good movies.
One of the greatest films of all time for my money. Gorgeous, trippy, moving... and bizarrely pro-Satanic! Not to mention weirdly sexy. It's so visceral, hits me right in the gut.