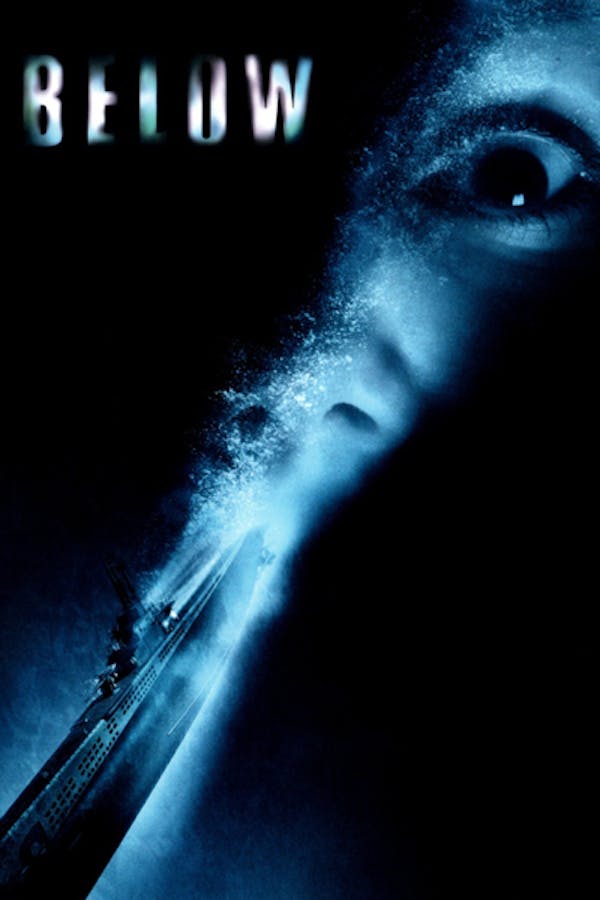 Below
Directed by David Twohy
After they rescue a trio of survivors, the crew of the American submarine U.S.S. Manta comes to believe that their vessel is haunted. The unexpected death of their commander forces first officer Lt. Brice to take command, trying to avoid a German destroyer on the hunt for his ship while investigating the series of mysterious incidents that are terrifying his crew. Is the Manta haunted or is there something otherworldly inhabiting the waters where the sailors are currently trapped?
Miles below the frigid sea, you are isolated and utterly alone...unless you have uninvited company.
Cast: Matthew Davis, Bruce Greenwood, Holt McCallany, Dexter Fletcher
Member Reviews
Very good and worth a watch.
Great movie. Interesting story and characters. Shame there's no subtitles, especially when they're using navy lingo. Make sure you have the sound loud enough to hear clearly. Worth the watch.
A damn good Naval thriller. Builds and manages suspense particularly well. Definitely worth catching. Some of the conflict in the first two acts can be a little subdued, so be ready to turn up the volume and pay attention.
Really good movie. Lots of action good haunted ship movie
Now that's a good movie, good actors, great story line. Different concept to the horror genre.. 👍🏻👍🏻