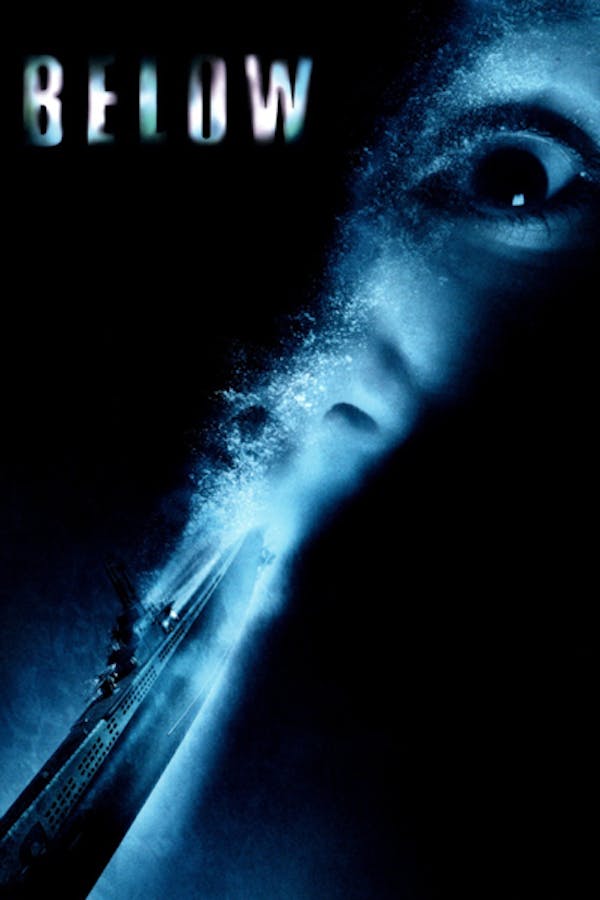 Below
Directed by David Twohy
After they rescue a trio of survivors, the crew of the American submarine U.S.S. Manta comes to believe that their vessel is haunted. The unexpected death of their commander forces first officer Lt. Brice to take command, trying to avoid a German destroyer on the hunt for his ship while investigating the series of mysterious incidents that are terrifying his crew. Is the Manta haunted or is there something otherworldly inhabiting the waters where the sailors are currently trapped?
Miles below the frigid sea, you are isolated and utterly alone...unless you have uninvited company.
Cast: Matthew Davis, Bruce Greenwood, Holt McCallany, Dexter Fletcher
Member Reviews
Now that's a good movie, good actors, great story line. Different concept to the horror genre.. 👍🏻👍🏻
This was a great find...supernatural thriller aboard a submarine in the 1940s! The effects were simple but effective and the creepy claustrophobic atmosphere works well. Great acting and a solid cast!
Not a bad film. it's A thriller with some supernatural elements and some cool diving scenes but has clumsy story.
Any movie buff keep an eye out for all the familiar faces you will see in this. It blew my mind noticing so many in one movie. Was quite cheesy at times but who doesnt like cheese? give it a watch