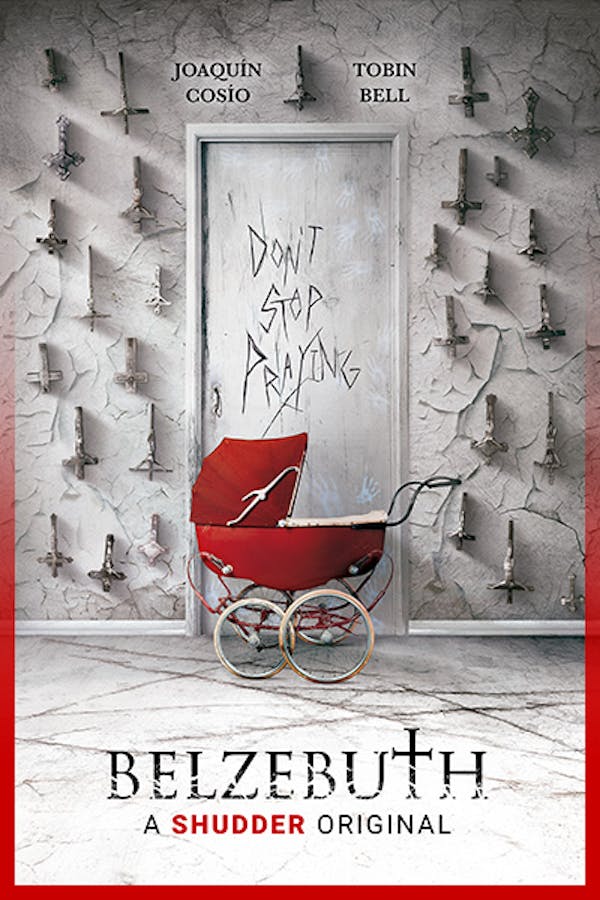 Belzebuth
Directed by Emilio Portes
On the U.S. / Mexico border, special agent Emanuel Ritter leads a police investigation into a series of shocking deaths involving young children. When a priest from the vatican links the ancient demon Belzebuth to the murders, a descent into horror ensues. From director Emilio Portes, BELZEBUTH is a dark, terrifying new work of demonic possession. A SHUDDER ORIGINAL.
Shocking deaths on the US/Mexico border lead a special agent toward an ancient demon.
Cast: Tobin Bell, Joaquín Cosio, Tate Ellington
Member Reviews
My favorite movie on shudder so far!
interesting, not that creepy just a little.intense. that's all
Solid film. Great acting, nice story line, and some well done sp fx. It kept a good and increasingly steady pace. This is one I will watch again.
I really enjoyed it, wonderful exorcism scene, the scene in the church with the Jesus statue was HORRIFYING and I definitely liked the plot and how it was built up.