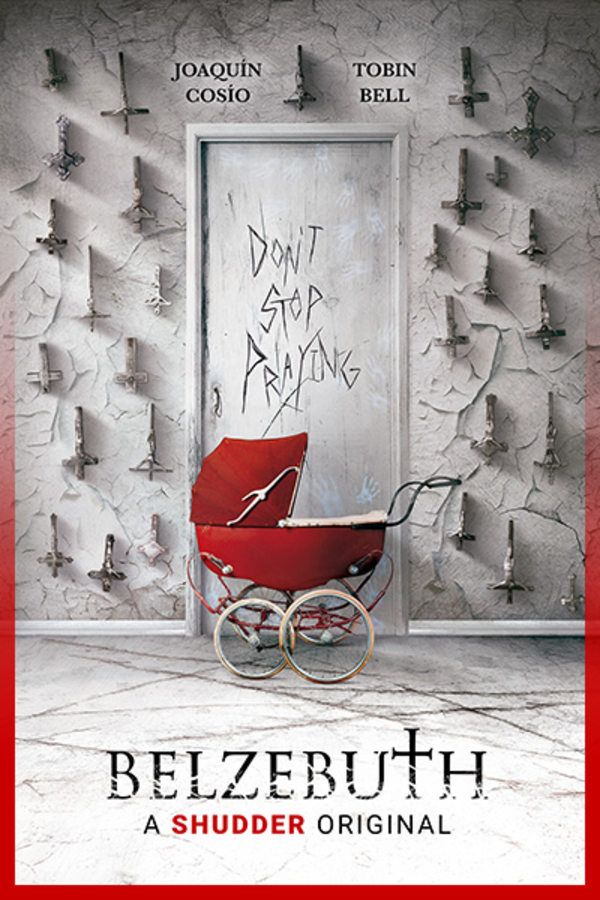 Belzebuth
Directed by Emilio Portes
On the U.S. / Mexico border, special agent Emanuel Ritter leads a police investigation into a series of shocking deaths involving young children. When a priest from the vatican links the ancient demon Belzebuth to the murders, a descent into horror ensues. From director Emilio Portes, BELZEBUTH is a dark, terrifying new work of demonic possession. A SHUDDER ORIGINAL.
Shocking deaths on the US/Mexico border lead a special agent toward an ancient demon.
Cast: Tobin Bell, Joaquín Cosio, Tate Ellington
Member Reviews
Wow, pleasantly surprised. Definitely worth the watch
amazing film. its not scary but it has an amazing story all actors are very good. had me gripped all the way through this film. 4 rating only cause its in spanish with some english in it.
Hell yeah, as a Mexican, I was super psyched to see Joaquín Cosio on Shudder! Great movie. Some of the effects are kinda low budget, but in general a great film!
THAT'S how you start a freaking horror movie. Damn good blood effects as well
This definitely felt well written and for the most part good acting. It did keep my attention. You didn't really know what to expect. At first you wonder about their choice of casting but finally feel a connection with the actors and their characters. It just works. I was surprised by how well I enjoyed it. It wasn't a waist of time.