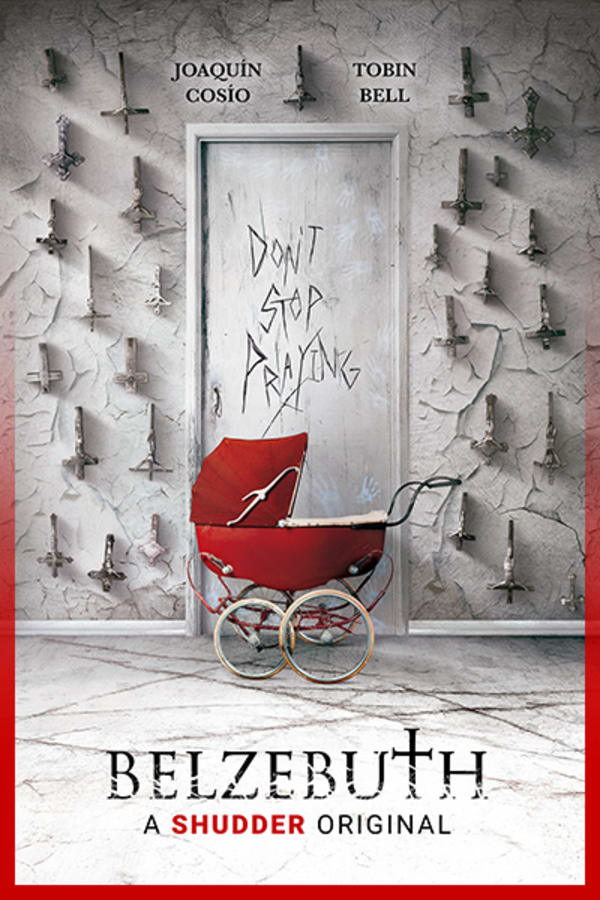 Belzebuth
Directed by Emilio Portes
On the U.S. / Mexico border, special agent Emanuel Ritter leads a police investigation into a series of shocking deaths involving young children. When a priest from the vatican links the ancient demon Belzebuth to the murders, a descent into horror ensues. From director Emilio Portes, BELZEBUTH is a dark, terrifying new work of demonic possession. A SHUDDER ORIGINAL.
Shocking deaths on the US/Mexico border lead a special agent toward an ancient demon.
Cast: Tobin Bell, Joaquín Cosio, Tate Ellington
Member Reviews
A nice bag of surprises ending in one gonzo D&D boss fight.
Really enjoyed this movie.
This movie kept me on tge edge of my seat. Not what I expected but even better!!!
Ive noticed this mexican movies are amazing and ritter is ernesto fonseca from narcos mexico great actor in that also this movie was excellent
I don't understand the positive reviews. Nothing new here, same stereotypical possession horseshit. A few good "death scenes", but it felt like they were trying too hard to be original, but ultimately fucked themselves by diluting the whole thing. Not impressed at all.