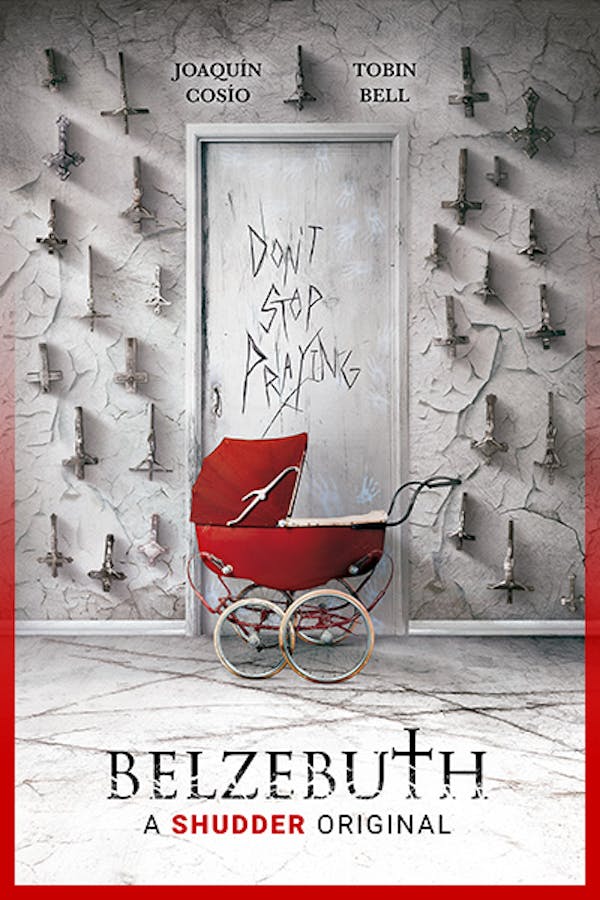 Belzebuth
Directed by Emilio Portes
On the U.S. / Mexico border, special agent Emanuel Ritter leads a police investigation into a series of shocking deaths involving young children. When a priest from the vatican links the ancient demon Belzebuth to the murders, a descent into horror ensues. From director Emilio Portes, BELZEBUTH is a dark, terrifying new work of demonic possession. A SHUDDER ORIGINAL.
Shocking deaths on the US/Mexico border lead a special agent toward an ancient demon.
Cast: Tobin Bell, Joaquín Cosio, Tate Ellington
Member Reviews
Damn ! that was intense. Way better than expected.
Best horror movie I've seen in a long time. Good story, well-acted, great sfx. Solid movie.
absolutely gruesome, with a ripping cast and sfx. i love bilingual movies and demons so this one really hits the spot.
Never really been one for possession films but this story and take on Belzebuth is interesting and keeps your attention without the cheesiness. The acting and writing is pretty good as well. Happy to see more Mexican horror.
I really enjoyed this one. Crazy 1st half that gives way to a fun creative middle, with a decent ending. Recommend wholeheartedly.