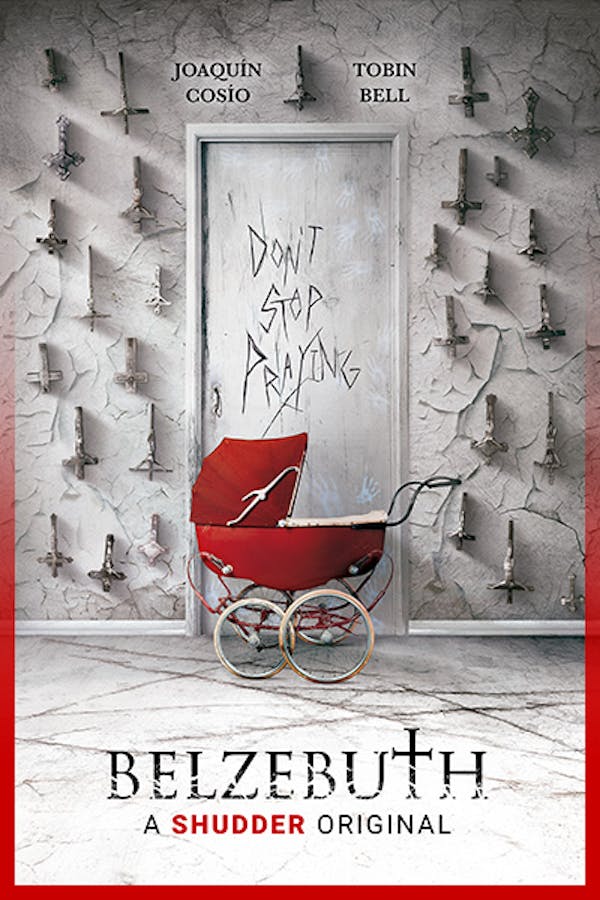 Belzebuth
Directed by Emilio Portes
On the U.S. / Mexico border, special agent Emanuel Ritter leads a police investigation into a series of shocking deaths involving young children. When a priest from the vatican links the ancient demon Belzebuth to the murders, a descent into horror ensues. From director Emilio Portes, BELZEBUTH is a dark, terrifying new work of demonic possession. A SHUDDER ORIGINAL.
Shocking deaths on the US/Mexico border lead a special agent toward an ancient demon.
Cast: Tobin Bell, Joaquín Cosio, Tate Ellington
Member Reviews
Movie was genuinely surprising, more enjoyable then i thought it would be Some of the effects n CGI were a little laughable at the end, and the plot was kind of confusing, but it's worth a watch if you are curious
This movie was really surprising, very unique, and exceptionally good!
Exceptionally Good!!! Surpassed all My expectations... Definitely 1 of the Best movies I've seen in a while!!! Plus I still Love Me some Jigsaw!!! 😅😅😅
Definitely a fresh tomato!
great movie as it covered many of my favourites horroe elements. however there was no plot twist. i could pick the villain straight away. still so many unanswered questions