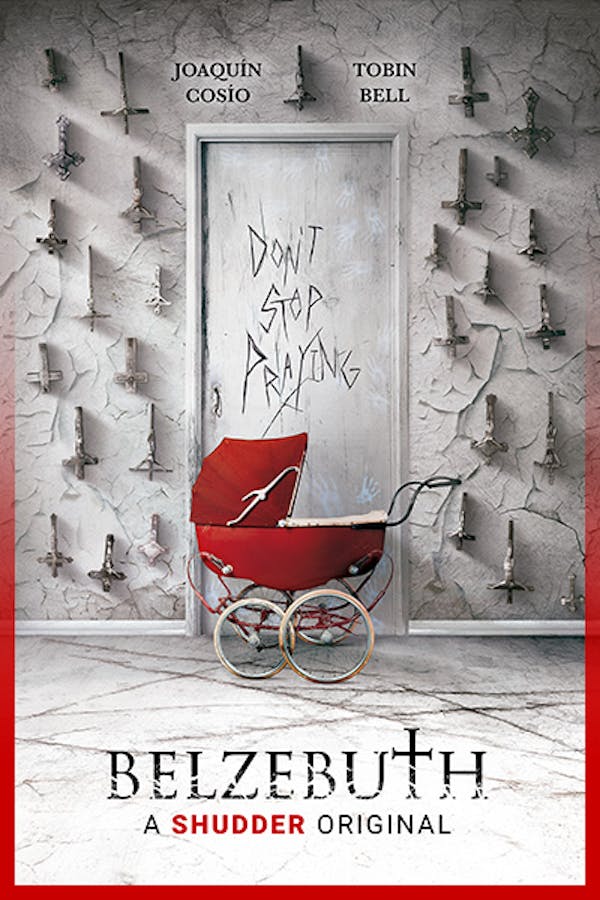 Belzebuth
Directed by Emilio Portes
On the U.S. / Mexico border, special agent Emanuel Ritter leads a police investigation into a series of shocking deaths involving young children. When a priest from the vatican links the ancient demon Belzebuth to the murders, a descent into horror ensues. From director Emilio Portes, BELZEBUTH is a dark, terrifying new work of demonic possession. A SHUDDER ORIGINAL.
Shocking deaths on the US/Mexico border lead a special agent toward an ancient demon.
Cast: Tobin Bell, Joaquín Cosio, Tate Ellington
Member Reviews
UVALDE TRIGGER WARNING. Just upfront, watching this (especially the beginning) was really weird and a little uncomfortable 2 days after the Uvalde shooting. So for those more sensitive to that, you may want to pass for now. But wonderful movie! A surprise to say the least. Definitely had some truly creepy moments and great horror. Like I said, the targeting of kids, in particular, felt painfully relevant and oddly timed. Almost makes you wonder if it explains real life better than we know. But, great cast, great plot, funny moments. The end did get a bit cliche at times, but I didn't feel like it detracted from the experience. They still made it unique enough to be a lot of fun!
Tobin Bell! What a treat.
Such a great movie, great on all levels.
Amazing! The cast was great, creepy as hell. They walked a fine line between goofy and serious without ever crossing into comedy. This is not going to be for everyone but everyone should give it a try.
This movie is incredible. AND it has Tobin Bell! A really well put together, but disturbing, film.