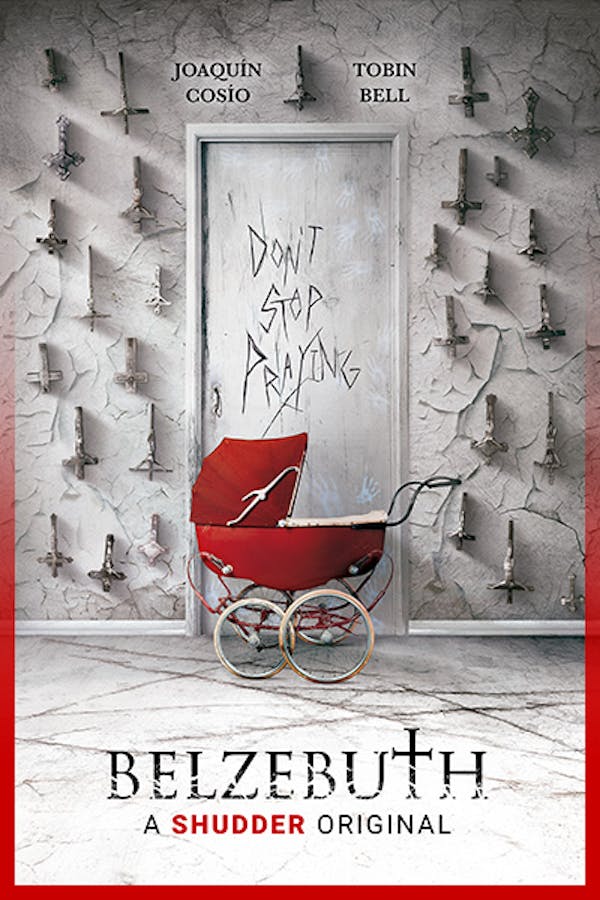 Belzebuth
Directed by Emilio Portes
On the U.S. / Mexico border, special agent Emanuel Ritter leads a police investigation into a series of shocking deaths involving young children. When a priest from the vatican links the ancient demon Belzebuth to the murders, a descent into horror ensues. From director Emilio Portes, BELZEBUTH is a dark, terrifying new work of demonic possession. A SHUDDER ORIGINAL.
Shocking deaths on the US/Mexico border lead a special agent toward an ancient demon.
Cast: Tobin Bell, Joaquín Cosio, Tate Ellington
Member Reviews
HOLY F@#K!!!..TIS EVN BETA DA SECOND TIME ARND!!!😍
This was actually really good......very confronting where the children were concerned...but a really good movie!
Really good movie. Great storyline, original and surprisingly very good acting. Highly recommended.
i can't believe all the complaining about how much spanish was in the film, it made it better and i am not spanish in any way. God forbid someone has to do some reading lol, good movie just tried to hard at the end.