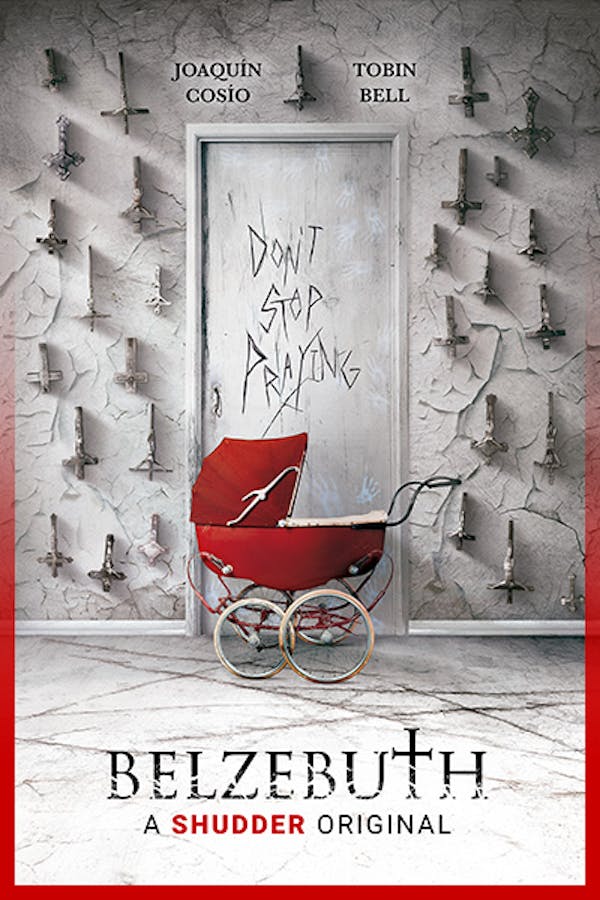 Belzebuth
Directed by Emilio Portes
On the U.S. / Mexico border, special agent Emanuel Ritter leads a police investigation into a series of shocking deaths involving young children. When a priest from the vatican links the ancient demon Belzebuth to the murders, a descent into horror ensues. From director Emilio Portes, BELZEBUTH is a dark, terrifying new work of demonic possession. A SHUDDER ORIGINAL.
Shocking deaths on the US/Mexico border lead a special agent toward an ancient demon.
Cast: Tobin Bell, Joaquín Cosio, Tate Ellington
Member Reviews
The beginning was solid and honestly brutal especially given the way the killings occurred. The friendship between the detectives was more heartwarming than I expected, una cosa linda. The mid was a little drawn out and I could have gone almost entirely without the poorly acted pseudoscience ghostbuster. Otherwise a fun ride.
I'm not sure how much of this is in Spanish, but right now, it's more than I'm awake enough to be able to follow. It's a shame, because this feels really like the vibe I want right now, but I'm not functional enough for subtitles tonight
Was not expecting it to be this good. Surprised me a few times. Would've been really cool with practical effects.
The picture was pretty engrossing, and although the subject--a series of mass murders of children, in the service of demonic/Satanic ends--was repellant, it was handled with enough discretion that it didn't derail the story. The lead actor, as Detective Ritter, got to play Good Cop AND Bad Cop. Or possessed cop, but that may be semantics. A nicely done thriller with a South of the Border flavor.