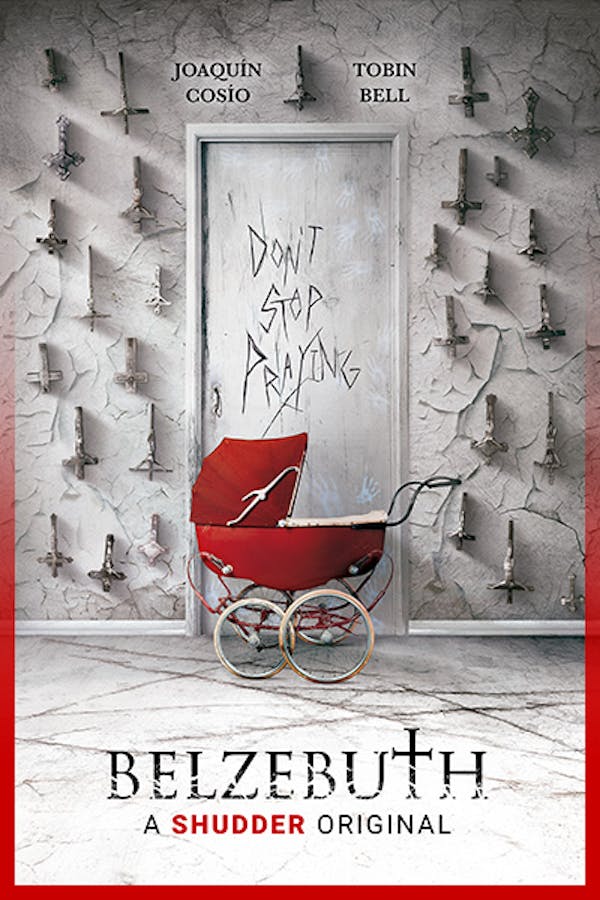 Belzebuth
Directed by Emilio Portes
On the U.S. / Mexico border, special agent Emanuel Ritter leads a police investigation into a series of shocking deaths involving young children. When a priest from the vatican links the ancient demon Belzebuth to the murders, a descent into horror ensues. From director Emilio Portes, BELZEBUTH is a dark, terrifying new work of demonic possession. A SHUDDER ORIGINAL.
Shocking deaths on the US/Mexico border lead a special agent toward an ancient demon.
Cast: Tobin Bell, Joaquín Cosio, Tate Ellington
Member Reviews
Should become a classic. Actually has a great story line, instead of possession let's get on with it. Well written and well acted one of my new faves.
Well done! I thought Tobin Bell would throw off the movie as he is most known for his role as Jigsaw but his voice only added to the dark and mysterious aspects of the movie. Spanish is the main language but I enjoy watching movies with subtitles. CGI is a bit tacky at one point in the film but VFX we're well done. One of the better movies on Shudder.
since no one wrote on your sort of review I guess I will this movie is not in English there are English parts but the most of it is not in English so if you're like me and don't like things that aren't in English I wouldn't recommend watching it I turned it off
2nd viewing. Better this time.