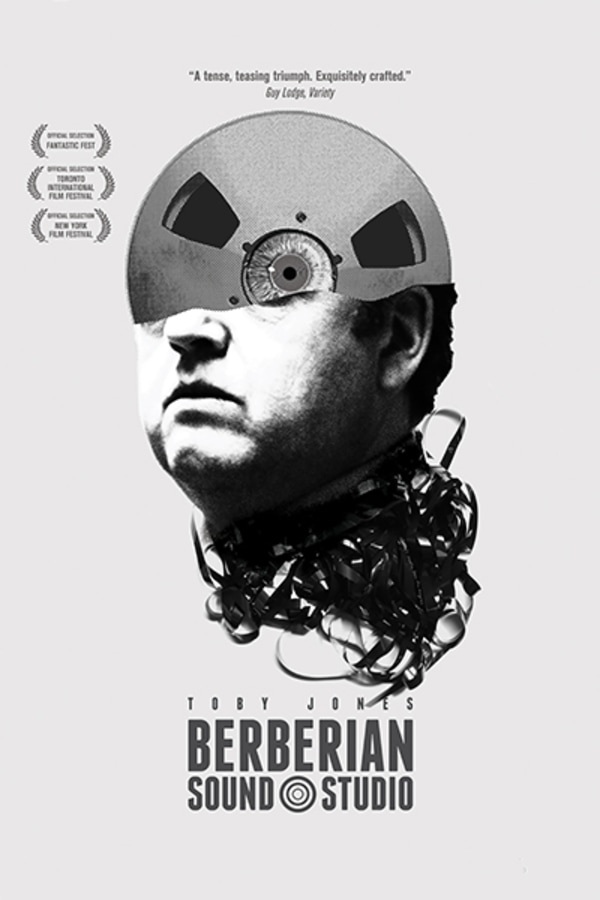 Berberian Sound Studio
Directed by Peter Strickland
A sound mixer working on an Dario Argento-style giallo is drawn into a surreal nightmare in Peter Strickland's critically acclaimed homage to '70s Italian horror. Toby Jones (THE MIST) stars as the master Foley artist who's brought to Italy to work on a gruesome gore flick. As he starts stabbing vegetables and going to further extremes to make the disturbing sound effects, the line between what's real and what's fiction starts to break down - a scary but apt metaphor for both the process of creating cinema and the experience of viewing it. Stylish and chilling.
A sound mixer working on an Argento-style giallo is drawn into a surreal nightmare.
Cast: Toby Jones, Antonio Mancino, Fatma Mohamed, Tonia Sotiropoulou
Member Reviews
A superb hommage to italian horror movies of the 70s and early 80s but with very little plot development, scares, character development and a null outcome. Toby Jones was good (and the beautiful Tonia Sotiropoulou also) but his character, as well as most others, is awfully thin. We do not get to understand his motivations and then his descent into madness. I get that this is more of a statement (against the awful treament of movie crew members and especially women) than the usual horror movie but apart from some very well crafted shots and great ominous soundtrack, there is not much fun to have here. I love slow, cerebral movies but this was a little too much even for me.
Great giallo homage from visionary filmmaker Peter Strickland. Bonus points for the soundtrack by Broadcasr.
Atmospheric descent into chaos Giallo homage style.