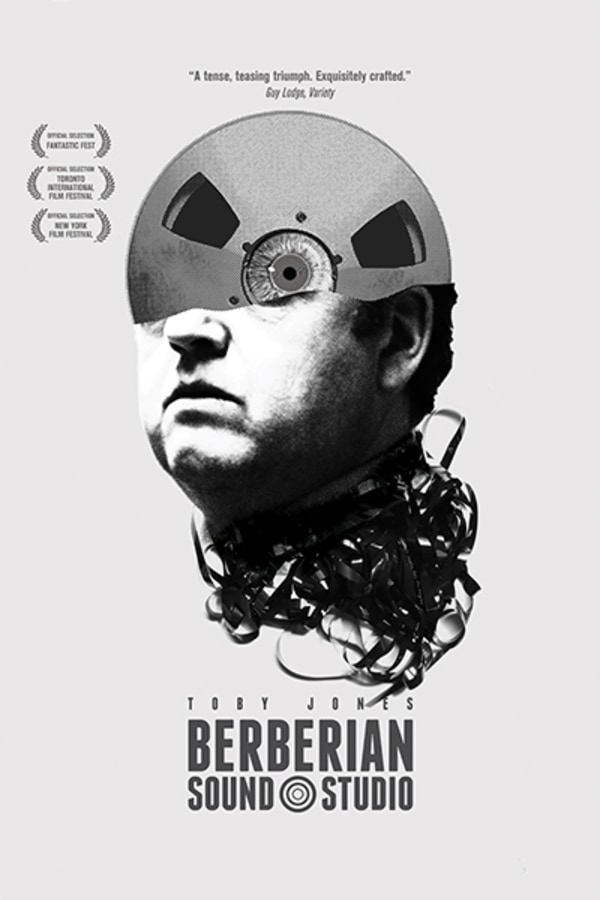 Berberian Sound Studio
Directed by Peter Strickland
A sound mixer working on an Dario Argento-style giallo is drawn into a surreal nightmare in Peter Strickland's critically acclaimed homage to '70s Italian horror. Toby Jones (THE MIST) stars as the master Foley artist who's brought to Italy to work on a gruesome gore flick. As he starts stabbing vegetables and going to further extremes to make the disturbing sound effects, the line between what's real and what's fiction starts to break down - a scary but apt metaphor for both the process of creating cinema and the experience of viewing it. Stylish and chilling.
A sound mixer working on an Argento-style giallo is drawn into a surreal nightmare.
Cast: Toby Jones, Antonio Mancino, Fatma Mohamed, Tonia Sotiropoulou
Member Reviews
"NOT AVAILABLE IN YOUR COUNTRY"....???!!!! What is this..???!!! WHYYYYYY????!!! SHUDDER, I need answers.
I'm not sure I understand it all but I keep coming back hoping to figure it out. Also the "silenzio" light flashing in the dark haunts my dreams.
A film critic's film; if you've ever been interested in Chion's "acoustmatic," or feminist film criticism, this is a brilliant watch.
Damn good movie considering you never see horror movie it self just the sounds are enough to scare you
Really great, slow, atmospheric film. If horror to you means gore and jumpscares then it isn't your movie. I have watched it twice now and loved it both times.