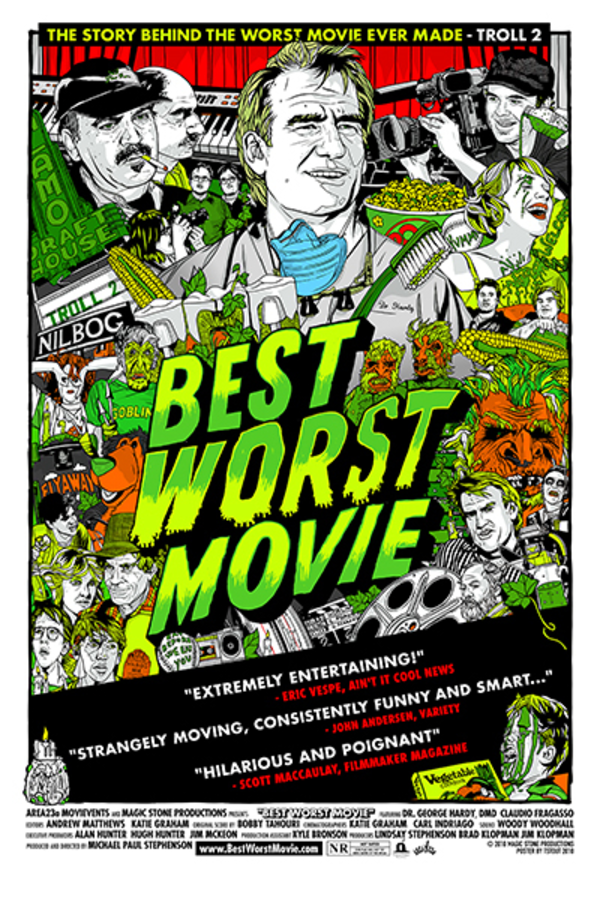 Best Worst Movie
Directed by Michael Stephenson
The 1989 low-budget horror film TROLL 2 tells the story of a boy whose family takes him to a town filled with goblins in disguise. Despite a scary premise, stinko performances and a lame script soon landed the film a cult following who called it "the best bad movie of all time." In this hilarious documentary perfect for superfans and newbies alike, director Michael Stephenson (aka the child star of TROLL 2) gives us all the inside goop on Nilbog from his co-stars and Italian director Claudio Fragasso, who still thinks his film is good! What's it like to be in the worst movie ever made? Watch and find out.
This doc tells the story of TROLL 2 and how it became "the best bad movie of all time."
Cast: George Hardy, Michael Stephenson, Darren Ewing, Jason Steadman
Member Reviews
Fascinating! I watched Troll 2 after and loved it loll :D
A fun watch. Introduced me to a movie that made me laugh so hard I cried.
I've never seen the film, but now I have to. This doc was entertaining nevertheless. Good fun!