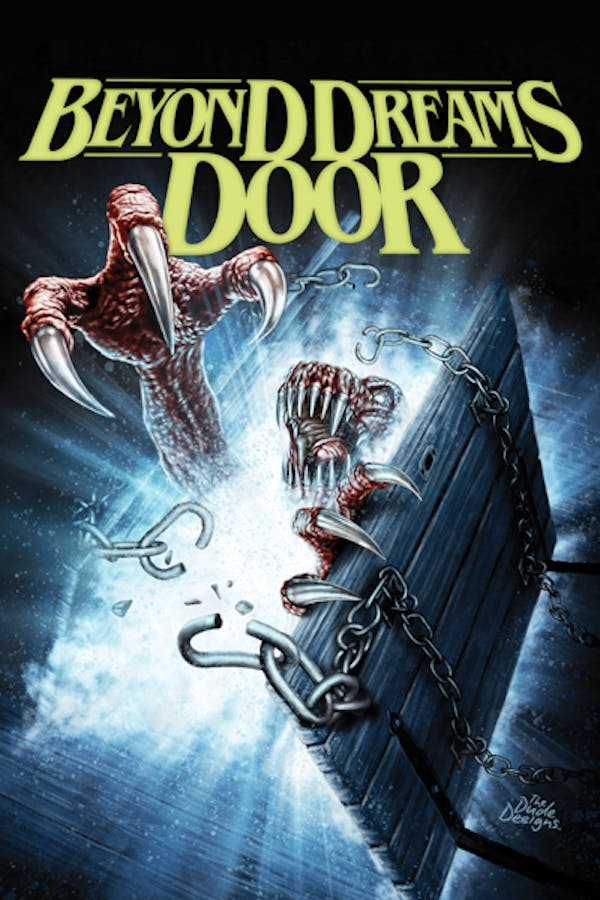 Beyond Dream's Door
Directed by Jay Woelfel
Lately, Ben hasn't been sleeping well. His dreams are filled with violent and terrifying visions of monsters and death. Seeking out answers, he begins to pursue the subtext and hidden meanings of his strange and terrifying nightmares, with the help of his professor and several friends. As the dreams grow increasingly lifelike, Ben fears that he's losing his grip on sanity, especially as those around him start turning up dead; horribly mutilated just like he's seen in his sleep...
Ben's nightmares come back to haunt him and his friends in this psychological/supernatural horror film.
Cast: Nick Baldasare, Rick Kesler, Susan Pinsky
Member Reviews
I enjoyed the premise of the movie.
Too boring. The monster is cool though!
Finally so 80s schlock that's not entirely bad! Cool puppet!
Four skulls for a lo-fi 80s student production. Doesn't make a lick of sense, but a fun watch and lots of unintentional laughs. Some decent cinematography and appropriately cheesy practical gore effects. Good party watch.