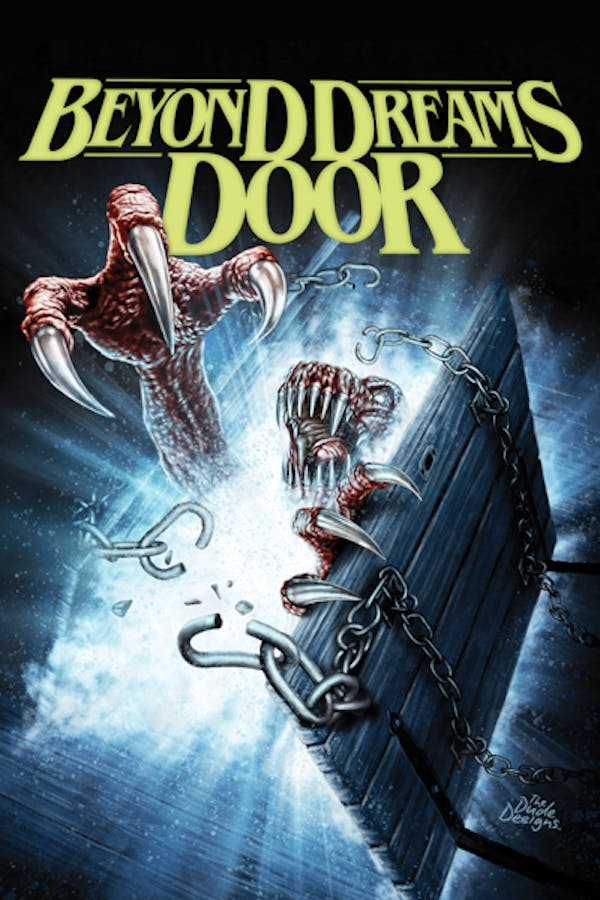 Beyond Dream's Door
Directed by Jay Woelfel
Lately, Ben hasn't been sleeping well. His dreams are filled with violent and terrifying visions of monsters and death. Seeking out answers, he begins to pursue the subtext and hidden meanings of his strange and terrifying nightmares, with the help of his professor and several friends. As the dreams grow increasingly lifelike, Ben fears that he's losing his grip on sanity, especially as those around him start turning up dead; horribly mutilated just like he's seen in his sleep...
Ben's nightmares come back to haunt him and his friends in this psychological/supernatural horror film.
Cast: Nick Baldasare, Rick Kesler, Susan Pinsky
Member Reviews
solid low budget 80's horror. Gave me vibes of house and the evil dead. also apparently this was the first Feature film done in conjunction with The Ohio State University. The crew for the film were taking a brand new group production class at the university's Cinema School.
The characters lack development along with a meandering plot that never quite goes anywhere. Stick with Freddie Kreuger kids.
pretty good start, pretty good lines, kinda eh after that
Apparently this is student film all done with students at their university. For that I think it's pretty good and has the greatest line of "I've not cooled to room temperature yet!" from a man talking about how he's not that old.