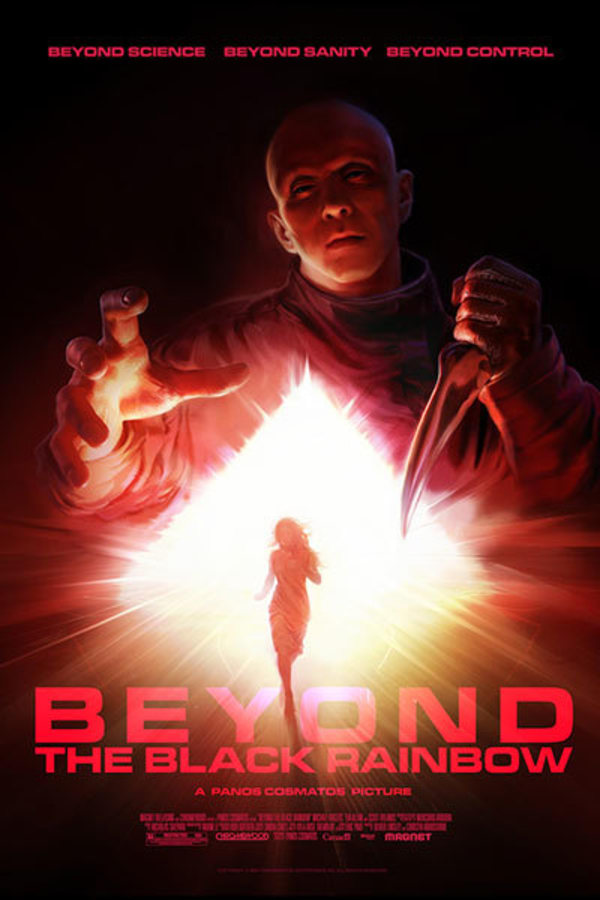 Beyond The Black Rainbow
Directed by Panos Cosmatos
A woman must break free from a strange institution run by a creepy self-help guru in this trippy mash-up of sci-fi, body horror, and midnight movie whatsit. Part of a recent trend of films like BERBERIAN SOUND STUDIO and AMER which take their inspiration from stylish '60s and '70s horror, BTBR owes a debt to David Cronenberg's STEREO, George Lucas' THX 1138 and Stanley Kubrick's 2001. But the film's got it's own unique style, veering from puzzling to petrifying in the blink of an eye. Love it or hate it - you're sure to have a strong opinion by the end.
A woman must break free from a strange institution run by a creepy self-help guru.
Cast: Michael Rogers, Eva Bourne, Scott Hylands
Member Reviews
It's weird. It's barely horror. It has more in common with Eraserhead than the Exorcist. The action is very slow, the dialogue is sparse, and the focus is on creating atmosphere. I guess it's kinda just a weirdo art movie. And I'm into it, the sound design was good, the music was good, the visuals trippy. Not for everyone, but definitely for .e
This is such beautifully shot film, its story line is hazy but that only adds to the ambiance it's building throughout. It's very weird, kind of morbid, and very creepy. Def worth a watch.
This movie is not meant to have a super fleshed out story with complex characters. And that's okay. It's a beautiful psychadelic trip. Can't wait for Cosmatos' next film!
Amazing cinematography, stellar soundtrack, haunting performances. And an 80s period piece? its PERFECT.
Great looks to the film, be wary that it is not super linear as a story line. Soundtrack and score is great, the gore in it is quality, so give it a shot. Perfect for a Sunday evening.