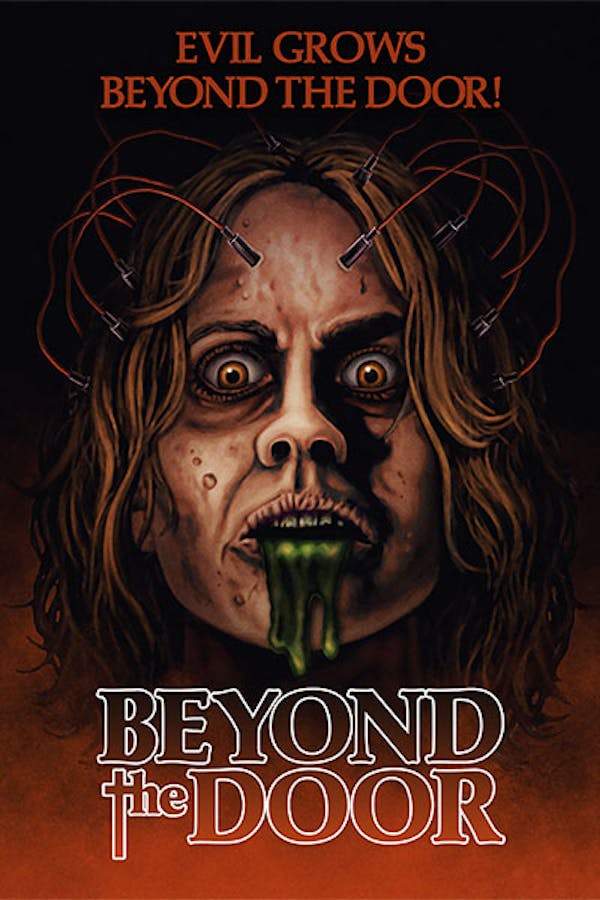 Beyond the Door
Directed by Oliver Hellman
Set against the backdrop of San Francisco, Beyond the Door stars Juliet Mills as Jessica Barrett, a young mother who starts to develop strange behaviors whilst pregnant with her third child. Before you can say "split pea soup", Jessica is displaying signs of full-blown demonic possession – complete with projectile vomiting and fully-rotating head! Could it be that she's carrying the child of the Antichrist himself? Legendary Italian filmmaker Ovidio G. Assontis helms a gloriously and notoriously bonkers riff on The Exorcist.
A pregnant woman's devil child can move furniture, open doors and make its mother's head spin.
Cast: Juliet Mills, Richard Johnson, David Colin Jr., Elizabeth Turner
Member Reviews
me: Mom, can we get The Exorcist?
Bad rip-off but the possession makes it worth the watch.
Bonkers. Is it a rip-off of The Exorcist? Definitely. But it is a rip-off in that bizarre Italian horror style where the movie tries to one-up itself on insanity at every step. There are many moments that I've never seen before. Don't expect logic or cohesion, all you get is off-the-wall craziness.
Movie wasn't great at all! Corny voiceovers on some actors and most of the movie makes zero sense! I'm a fan of the classics, but this one can stay buried. Only reason I'm giving it two stars is because some of the possession effects were decent.
Fartknocka27 found this movie groovy. From the jive talking 12 year old white girl to the nose flute playing black guy. This movie seems to have terrible reviews but they are LYING. This movie has a lot of weirdness and that's what im looking for. Give it a go you can of pea soup.