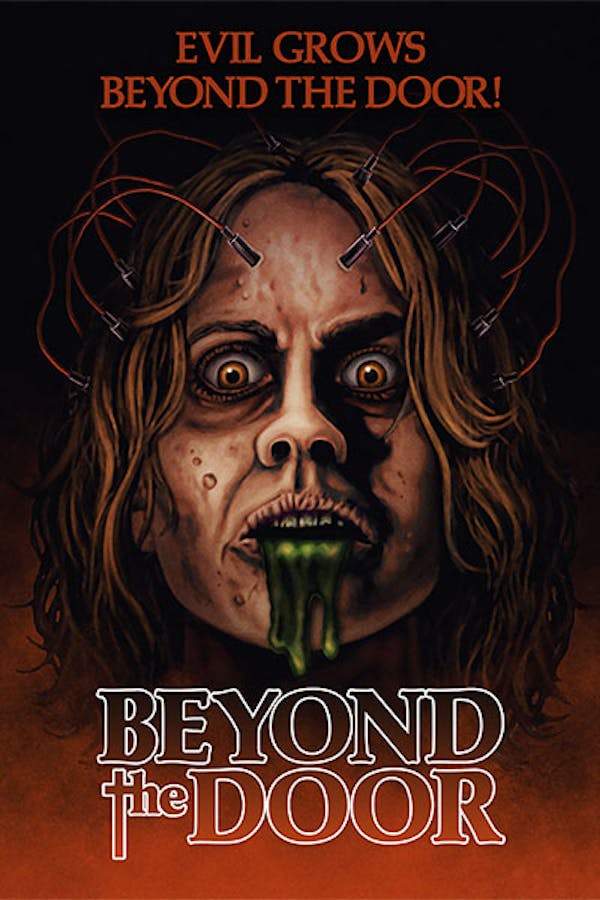 Beyond the Door
Directed by Oliver Hellman
Set against the backdrop of San Francisco, Beyond the Door stars Juliet Mills as Jessica Barrett, a young mother who starts to develop strange behaviors whilst pregnant with her third child. Before you can say "split pea soup", Jessica is displaying signs of full-blown demonic possession – complete with projectile vomiting and fully-rotating head! Could it be that she's carrying the child of the Antichrist himself? Legendary Italian filmmaker Ovidio G. Assontis helms a gloriously and notoriously bonkers riff on The Exorcist.
A pregnant woman's devil child can move furniture, open doors and make its mother's head spin.
Cast: Juliet Mills, Richard Johnson, David Colin Jr., Elizabeth Turner
Member Reviews
Truly insane rip-off of the Satanic possession trend of the 70s. Toddlers sipping Campbell's Split Pea through a straw! An expert nose-flute player! A jazzy Satan theme! What more could you ask?
Great 70's Italian horror, the street scene with the nose flute alone was worth the price of admission! The effects were nice and creepy and the Shaft-esque music was great.
WOW!!!! That was incredibly fun!!! 100% Gialo madness. I loved the kids and that never ever happens. Dialogue was fantastic and special effects were over the top.
The best part of this movie is the batshit insane dialogue that seems like it was written by throwing rude fridge poetry magnets at a wall. Absolutely nuts! Aside from that, what in the hell was the purpose of this movie?