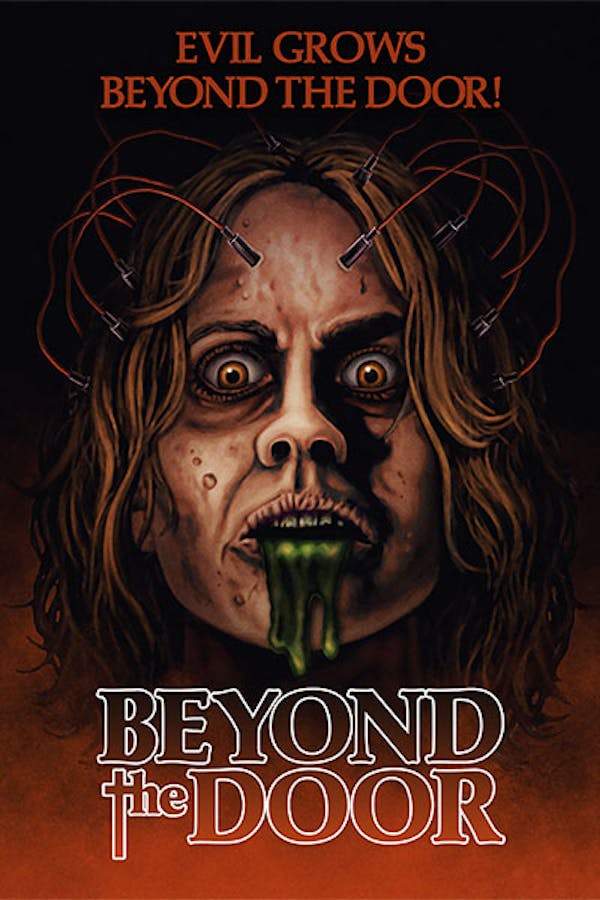 Beyond the Door
Directed by Oliver Hellman
Set against the backdrop of San Francisco, Beyond the Door stars Juliet Mills as Jessica Barrett, a young mother who starts to develop strange behaviors whilst pregnant with her third child. Before you can say "split pea soup", Jessica is displaying signs of full-blown demonic possession – complete with projectile vomiting and fully-rotating head! Could it be that she's carrying the child of the Antichrist himself? Legendary Italian filmmaker Ovidio G. Assontis helms a gloriously and notoriously bonkers riff on The Exorcist.
A pregnant woman's devil child can move furniture, open doors and make its mother's head spin.
Cast: Juliet Mills, Richard Johnson, David Colin Jr., Elizabeth Turner
Member Reviews
This is definitely worth a watch for all of the batshit crazy scenes it has in it. It does drag a little at times and over explains itself. But there's so much weird stuff and insane imagery it's totally worth it. A little gross at times, fair warning.
Love those old 70's movies. Funny what we used to think was scary back in the day is so laughable now. I think about being 11 or 12 and The Exorcist scared the hell out of me, now it too is laughable. But the whole look of what the 70's used to be like and the clothes and cars gave me so many fond memories of how it used to be, so much about love and compassion, not how it is now being the me generation and damn cell phones...
Yeah, hi, uh, can I get a dubbed Italian cross between 'Rosemary's Baby' and 'The Exorcist' with full frontal nudity in the first five minutes, a 70's cop show Funk/Easy Listening soundtrack score, and can you make sure the family has a cynical ten year old daughter who's on a first name basis with her parents, speaks jive and swears profusely? Oh, and can you put extra cheese on it too? THAAAAAAAAAANKS, I'll pull around.
terrible dubbing that also has moments of comic genius e.g. the kids chat in the car scene
A bit slow but i loved it! good job Shudder! :)