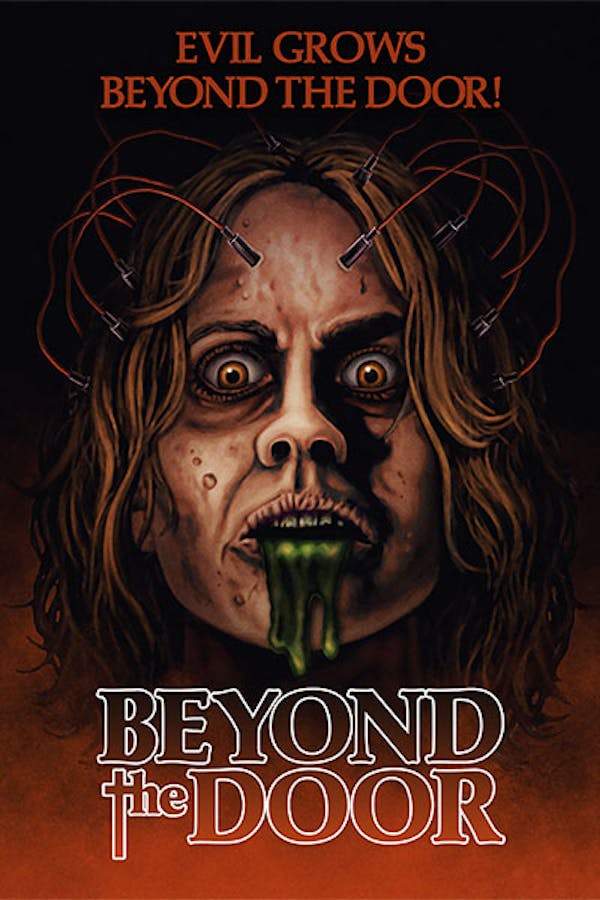 Beyond the Door
Directed by Ovidio G. Assoni
Set against the backdrop of San Francisco, Beyond the Door stars Juliet Mills as Jessica Barrett, a young mother who starts to develop strange behaviors whilst pregnant with her third child. Before you can say "split pea soup", Jessica is displaying signs of full-blown demonic possession – complete with projectile vomiting and fully-rotating head! Could it be that she's carrying the child of the Antichrist himself? Legendary Italian filmmaker Ovidio G. Assontis helms a gloriously and notoriously bonkers riff on The Exorcist.
A pregnant woman's devil child can move furniture, open doors and make its mother's head spin.
Cast: Juliet Mills, Richard Johnson, David Colin Jr., Elizabeth Turner
Member Reviews
Lot of negative reviews here, have to chime in against the Exorcist rip-off crowd. powerful Movies start trends, there is nothing inherently wrong with that, and while this film shares some commonality with The Exorcist, it is its own beast entirely. I enjoyed the acting, dubbing aside and the possession effects which were very well orchestrated. The funky soundtrack seemed a bit out of place at times, I love me some funk, but a more ominous score would have been appropriate. Over-all I think this is one of the better "Exorcists inspired" films out there.
wrong age child to be talking like that in that year! should have been teen. juliet mills did good impression of linda blair that saved movie from getting only 1 skull from me.
One of the best classic horrors !
Loved it for its time! So awesome. I'll never forget it. I still know some quotes from this movie.
Scariest thing about this is the jive talking 8 year old