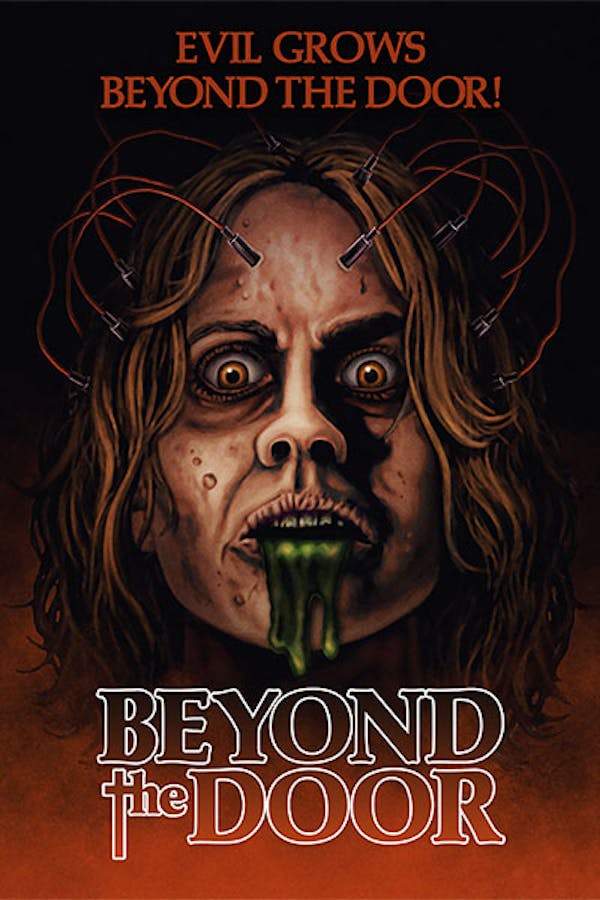 Beyond the Door
Directed by Oliver Hellman
Set against the backdrop of San Francisco, Beyond the Door stars Juliet Mills as Jessica Barrett, a young mother who starts to develop strange behaviors whilst pregnant with her third child. Before you can say "split pea soup", Jessica is displaying signs of full-blown demonic possession – complete with projectile vomiting and fully-rotating head! Could it be that she's carrying the child of the Antichrist himself? Legendary Italian filmmaker Ovidio G. Assontis helms a gloriously and notoriously bonkers riff on The Exorcist.
A pregnant woman's devil child can move furniture, open doors and make its mother's head spin.
Cast: Juliet Mills, Richard Johnson, David Colin Jr., Elizabeth Turner
Member Reviews
Who are you? Whhhooooo aaaarrrrreeee yooooouuu? Movie wasnt awful but like others said it was a Exorcist knock off. I did read that they are doing a remake. Lets hope the dialog is better.
Good demonic possession stuff here.
What was up with the kids mouths? The boy looks like he's speaking German.The exorcist rip off was worth it I guess. I didn't get the ending though
It was fine lol, nothing special.
Agreed with bexbet, this is a late night dozey classic. Nothing too intense, but a couple of chilling moments. BARGAIN WITH THE DEV-AAAAHL!