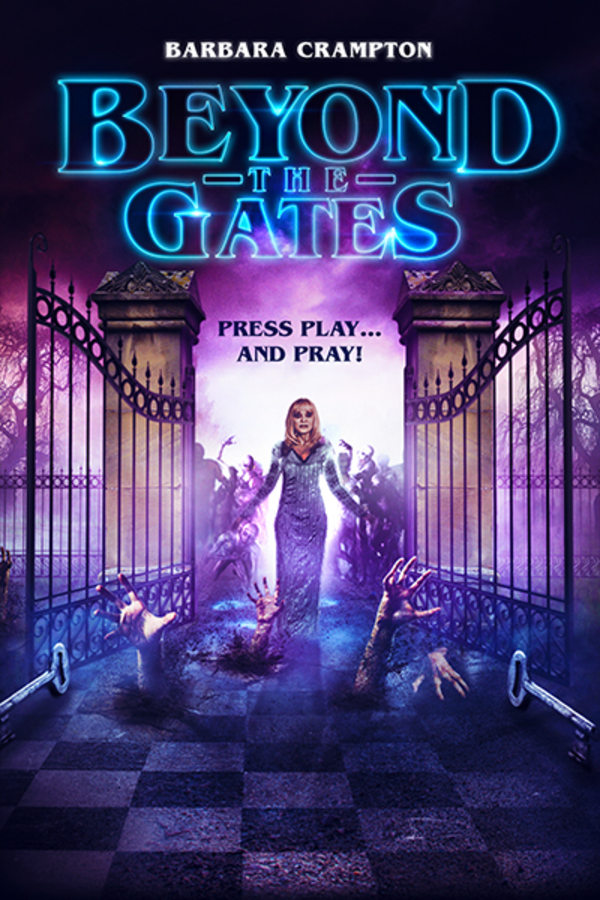 Beyond the Gates
Directed by Jackson Stewart
'80s VHS nostalgia becomes deadly in this clever chiller about two brothers who reunite when their father vanishes. While cleaning out pop's video store, Gordon and John find a VHS game featuring a creepy hostess (cult icon Barbara Crampton) who reveals that dad is trapped inside. The siblings' disbelief turns to horror when they learn that in order to free dad, they'll have to sacrifice some of their loved ones. Tailor made for fans of Stuart Gordon and Brian Yuzna's films, Jackson Stewart's ghoulish gem is well on its way to becoming a cult classic itself. A sequel is already in the works... Contains strong language, sexual scenes, violence and gore.
Two brothers find a mysterious VHS board game that leads them into a demonic realm.
Cast: Barbara Crampton. Graham Skipper, Chase Williamson, Brea Grant
Member Reviews
It was ok, the acting at times looked like they was trying to remember their lines , the story was there to make it work and it had potential but there was no fluency with it. The ending was pretty cool and very 80s esq , that dude from the shop of random shite should give up on acting because that was simply awful.
Wow. Just, WOW. I knew I was looking forward to this movie from the first I heard about it, but I didn't know it was gonna be... this kind of movie. It says in the description that this is tailor-made for Gordon and Yuzna fans, and it is exactly that, and it'll pretty much only cater to people who are direct fans of those directors and their style, but damn does it use the theme of nostalgia in a poignant way. A very human and psychological horror flick that constantly teases towards the cosmic darkness hidden below its skin. Absolutely worth checking out.
It was a bit slow at the beginning but when it finally got into it it got good,although the end was a bit shite! 💀🧟‍♂️ I can see this being a cult classic 👍
There's not an abundance of great reviews here, but I think it deserves more than 1 star. It does have great potential with the storyline, and for a budget movie, I think it's been executed as well as it could be. I've seen some poor B-movies and this is definitely a lot better. The acting and special effects are better than some people are giving them credit for.
One of my favourite go to movies