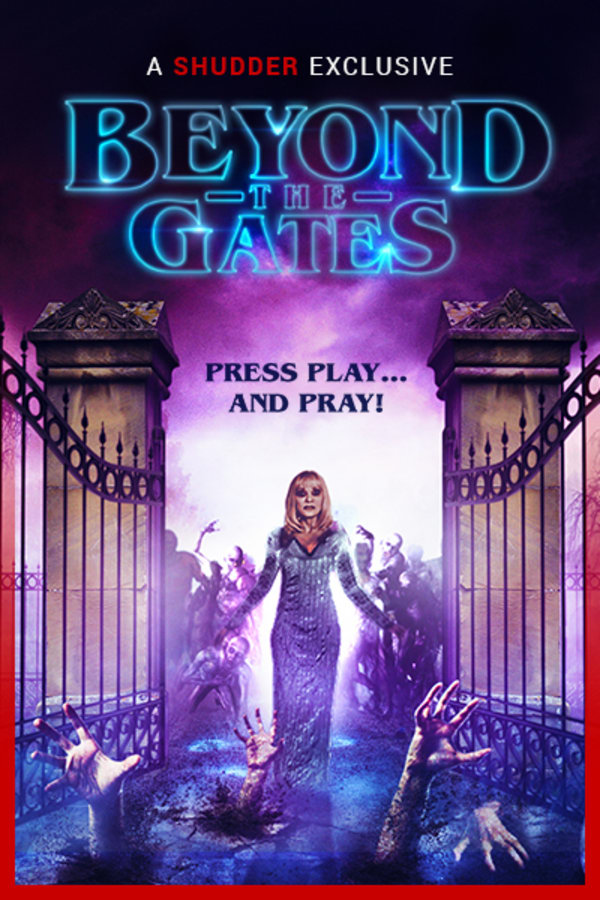 Beyond the Gates
Directed by Jackson Stewart
'80s VHS nostalgia becomes deadly in this clever chiller about two brothers who reunite when their father vanishes. While cleaning out pop's video store, Gordon and John find a VHS game featuring a creepy hostess (cult icon Barbara Crampton) who reveals that dad is trapped inside. The siblings' disbelief turns to horror when they learn that in order to free dad, they'll have to sacrifice some of their loved ones. Tailor made for fans of Stuart Gordon and Brian Yuzna's films, Jackson Stewart's ghoulish gem is well on its way to becoming a cult classic itself. A sequel is already in the works... Contains strong language, sexual scenes, violence and gore.
Two brothers find a mysterious VHS board game that leads them into a demonic realm.
Cast: Barbara Crampton. Graham Skipper, Chase Williamson, Brea Grant
Member Reviews
Kept falling asleep so had to stop watching - seriously dull.
I enjoyed that the horror version of jumanji but without the animals
Fun idea with a couple of cool gore moments but the whole thing plods along and has pacing issues.