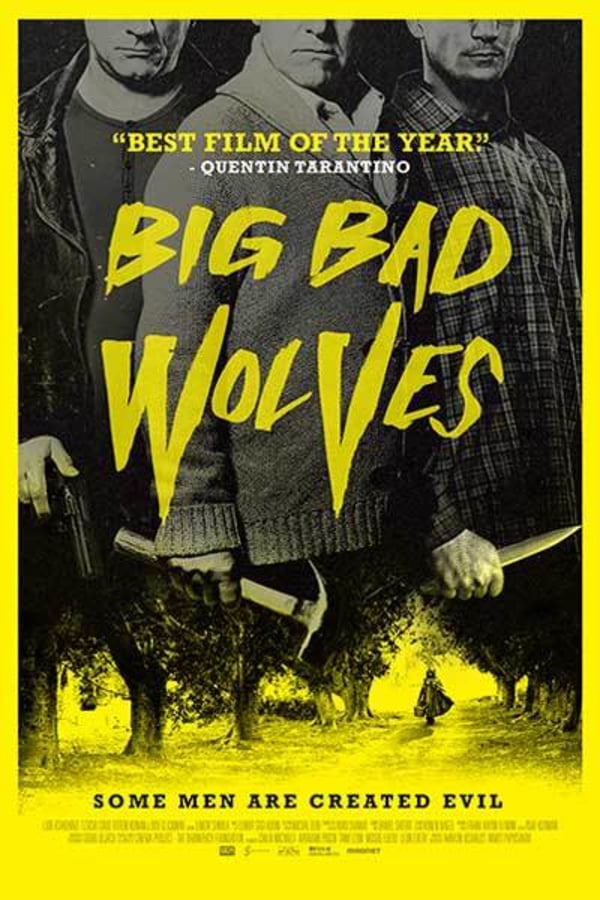 Big Bad Wolves
Directed by Aharon Keshales, Navot Papushado
A series of brutal murders puts the lives of three men on a collision course: the father of the latest victim out for revenge, a vigilante police detective operating outside the boundaries of the law and the main suspect in the killings - a religious studies teacher arrested and released due to a police blunder.
A series of brutal murders puts the lives of three men on a collision course.
Cast: Lior Ashkenazi, Rotem Keinan, Tzahi Grad
Member Reviews
WOW. Imagine early Cohen brothers collaborating with Tarantino. Blood Simple meets Reservoir Dogs. Very original slow burn about a cop and a grieving father who unintentionally work together to capture a suspected pedophile for revenge and murder. Each man begins to reveal his true nature in this nail-biter with lots of twists and a generous dose of dark humor. Some call it slow, I call it well-paced and complex with better-than-average character development. The performances are outstanding, the sets are minimalist, the violence intense, and there is a fair amount of gore in the last third. The ending is shocking and thought provoking, and will hang with you for a while. The dialogue is in Modern Yiddish I think? but the subtitles are well done and easy to see.
A really interesting dynamic flows from a really gruesome and horrifying premise. The writing strikes an odd tone of black humor that makes you chuckle even though you immediately feel bad about it. I was hoping for a stronger reveal/twist for an ending so felt a bit let down by the finale. Still, overall as very interesting and dark ride.
Great movie, with a great ending. Highly Recommended.
Reminds me *alot* of Tarantino films. Lots of bleak twists & messed up situations with some great writing. Watch it!
Excellent film. Very sad.