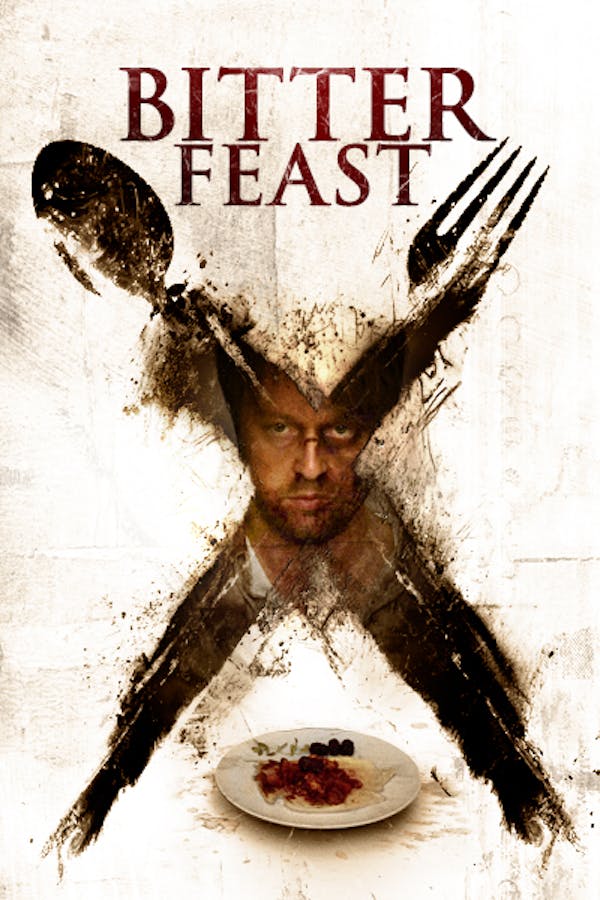 Bitter Feast
Directed by Joe Maggio
A celebrity chef turns the tables on his harshest critic after a nasty review deals the death blow to the chef's career. Enraged, the crazy chef kidnaps the critic and forces him to take part in a series of of deceptively simple cooking challenges – with terrifying consequences for failure. Yes, it's "Top Chef" meets torture porn, with a cast of horror favorites including James LeGros (NEAR DARK), Joshua Leonard (BLAIR WITCH PROJECT), Amy Seimetz (YOU'RE NEXT) and Larry Fessenden (HABIT). A tense thrill-ride served up with wicked wit and culinary flair. Contains strong language, violence and gore.
A celebrity chef turns the tables on his harshest critic.
Cast: James LeGros, Joshua Leonard, Mario Batali
Member Reviews
A lesson to keep your opinions to yourself.
Watchable but unfortunately NOT torture porn as described in the synopsis.
appetite for destruction. quite enjoyable.
This movie was really good
Not particularly thrilling nor horrifying. From the description I was thinking it'd be something like Hannibal Lecter meets Saw - instead it was a slow and predictable affair. The ending was more interesting, but I wish we'd gotten to see more of the wife if she was going to be part of it. Unlikeable characters just sealed the deal. Not the worst, but there are many far better options out there.