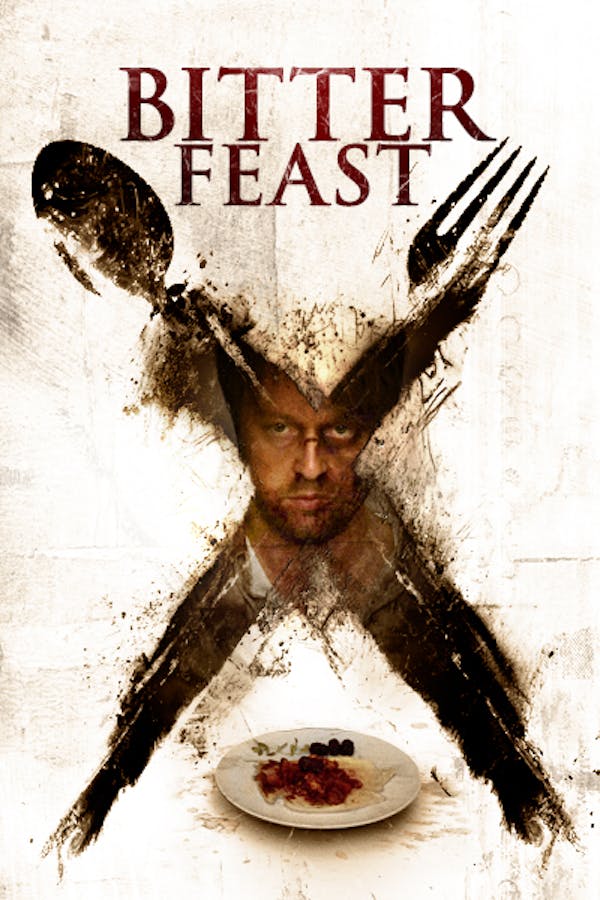 Bitter Feast
Directed by Joe Maggio
A celebrity chef turns the tables on his harshest critic after a nasty review deals the death blow to the chef's career. Enraged, the crazy chef kidnaps the critic and forces him to take part in a series of of deceptively simple cooking challenges – with terrifying consequences for failure. Yes, it's "Top Chef" meets torture porn, with a cast of horror favorites including James LeGros (NEAR DARK), Joshua Leonard (BLAIR WITCH PROJECT), Amy Seimetz (YOU'RE NEXT) and Larry Fessenden (HABIT). A tense thrill-ride served up with wicked wit and culinary flair. Contains strong language, violence and gore.
A celebrity chef turns the tables on his harshest critic.
Cast: James LeGros, Joshua Leonard, Mario Batali
Member Reviews
Underrated, wasnt bad. worth a watch. much better than alot of the crap on here.
must give this a solid C+ for the basic horror movie tropes, the unlikable main characters, and overall misogynistic themes – the last 30 seconds of the film elevate it to a B- and even that is being generous. Interesting premise but highly predictable and yet stupid, nonsensical, and erratic. Poo poo reacts only.
terrible ending makes it not even worth watching
Very good. Highly recommended.