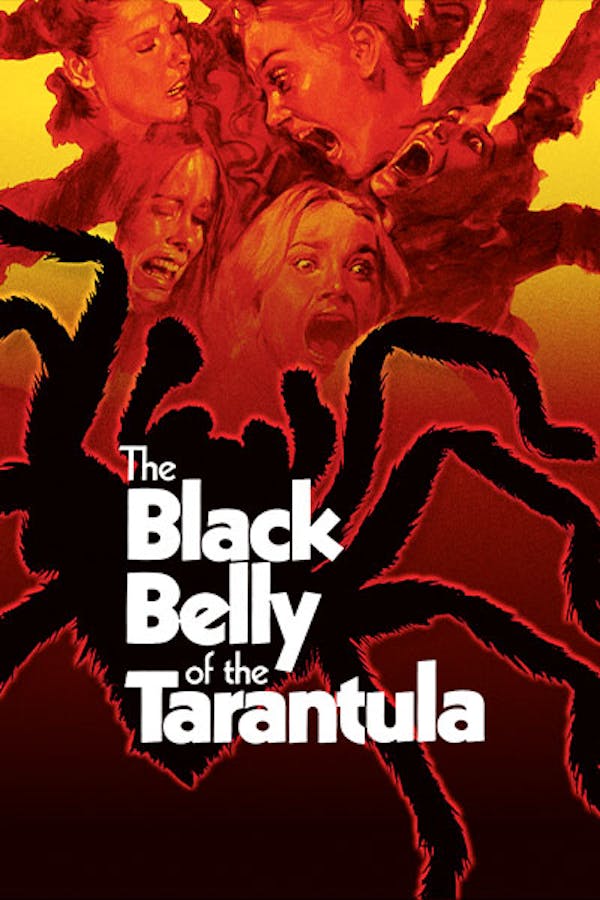 Black Belly of the Tarantula
Directed by Paolo Cavara
A policeman hunts a serial killer who paralyzes his victims before slaying them in this cult giallo hit from MONDO CANE director Paolo Cavara. Italian heartthrob Giancarlo Giannini (HANNIBAL) stars as Inspector Tellini, who's drawn into the web of a psycho who cuts open his frozen female victims, the same way a rare wasp kills a tarantula. Throw in a mysterious women's spa, three (yes, three!) Bond girls, and a must-hear score by Ennio Morricone and you've got a recipe for a grade-A giallo, as stylish and scary as a killer in a crisp black trench coat.
A policeman hunts a serial killer who paralyzes his victims before slaying them.
Cast: Giancarlo Giannini, Claudine Auger, Barbara Bouchet
Member Reviews
A Good movie for it's time.
Enjoyed it due to the gorgeous cast, competent performances, and that 70s vibe. It differed slightly from a lot of other giallos due to the central character being an actual detective, but retains the similar narrative and plot structure (which is not necessarily a bad thing) of a series of murders being investigated. The movie's highlights for me include some genuinely tense moments during the murder sequences, the protagonist's performance as he begins to lose hope and unravel, Barbara Bouchet's brief but vital appearance, and that funky oddball soundtrack. It does move a little slowly with the protagonist's domestic life (although by the end I kind of enjoyed this) showcased, and the investigation process is a joke and felt completely unmotivated (this seems like a giallo mainstay). I agree with what a lot of others are saying, it's fulfilling for gialli fans, but isn't the genre's most groundbreaking entry.
very creative kills, however not enough of them. kinda slow, but worth a watch.
pretty boring other then trying to figure out who the killer was. soon as i thought i knew, they would turn up dead.
It was pretty decent not the most amazing but entertaining.