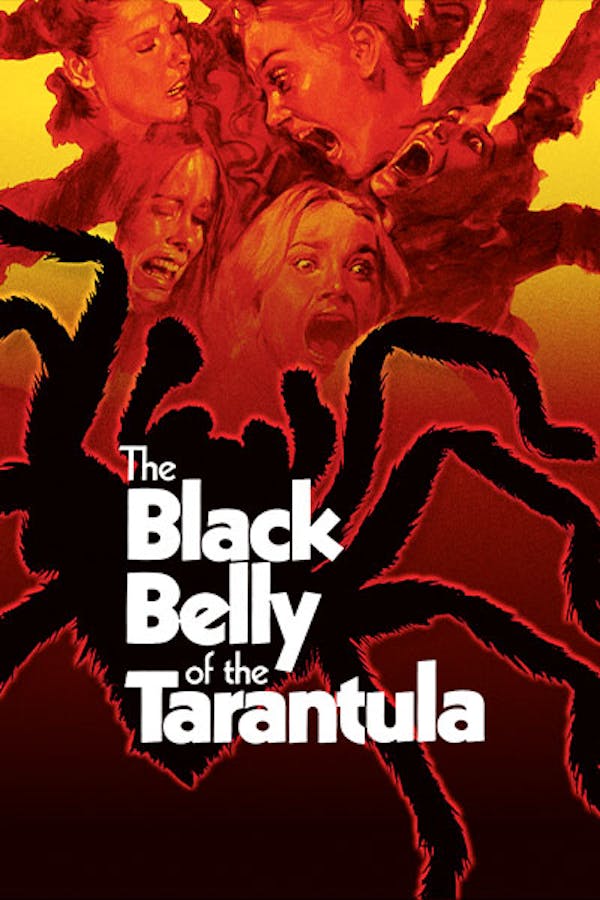 Black Belly of the Tarantula
Directed by Paolo Cavara
A policeman hunts a serial killer who paralyzes his victims before slaying them in this cult giallo hit from MONDO CANE director Paolo Cavara. Italian heartthrob Giancarlo Giannini (HANNIBAL) stars as Inspector Tellini, who's drawn into the web of a psycho who cuts open his frozen female victims, the same way a rare wasp kills a tarantula. Throw in a mysterious women's spa, three (yes, three!) Bond girls, and a must-hear score by Ennio Morricone and you've got a recipe for a grade-A giallo, as stylish and scary as a killer in a crisp black trench coat.
A policeman hunts a serial killer who paralyzes his victims before slaying them.
Cast: Giancarlo Giannini, Claudine Auger, Barbara Bouchet
Member Reviews
It's decent but I thought it was too long. Worth a watch if you like these kind of movies
Another beautiful giallo.
This is an amazing Italian horror movie. I highly recommend it to anyone who loves Italian horror movies.👍🔪🩸❤️🇮🇹.
This is such a good giallo, one of the best I've seen (and I've seen all of the ones on Shudder)! I cannot understand why this movie has such low reviews here (even lower than the absolutely garbage "Case of the Bloody Iris"). "Black Belly of the Tarantula" gives us a developed and interesting protagonist, who isn't merely an archetype, but actually shows psychological depth. This makes us sympathize with him more than we usually do with cardboard cut-out giallo characters, and also makes the ending all the more powerful. The killer's methods are unique and disturbing (even if the kills aren't very bloody). This is a really good film that kept me engaged the whole time. Please watch it, and don't let the bad reviews deter you.
Fartknocka27 found it kind of boring. Kills were pretty weak, except for the guy getting thrown off the roof was funny. Hot chicks w some great 70's racks tho