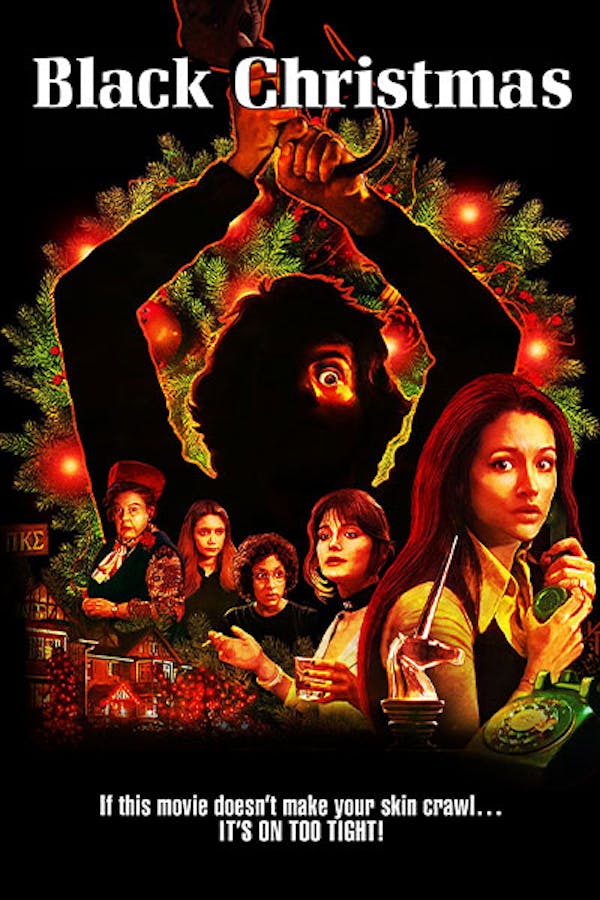 Black Christmas
Directed by Bob Clark
During a festive Yuletide party, a group of sorority sisters receive a creepy call from someone who claims he's going to kill them all. The girls soon realize the threats were serious, when one by one, they each fall prey to the mysterious maniac. After directing two relatively ignored horror flicks which later became cult classics (CHILDREN SHOULDN'T PLAY WITH DEAD THINGS & DEATHDREAM), a Christmas miracle made Bob Clark's 1974 classic a hit. A huge influence on John Carpenter's HALLOWEEN, BLACK CHRISTMAS is frequently credited with helping spawn the slasher subgenre.
This horror classic about a killer stalking sorority girls on Xmas helped spawn the slasher genre.
Cast: Olivia Hussey, Keir Dullea, Margot Kidder
Member Reviews
It's considered a classic because it kicked off the slasher genre, for the clueless in the comments. This movie pre-dates Halloween by 4 years. I love that Bob Clark is responsible for two Christmas classics, this one and "A Christmas Story". Versatility.
I remember seeing this in my hometown theater when it came out. Always thought the bodies would start stinking up the place but that's the beauty of solid home construction. 👍🏻👀
I can see why it is considered a classic! First part of movie is a little slow but it really picks up and is worth watching.
This movie was such an unexpected treat
Genuine classic. Love Hussey and Saxon. One to watch once a year, holds up.