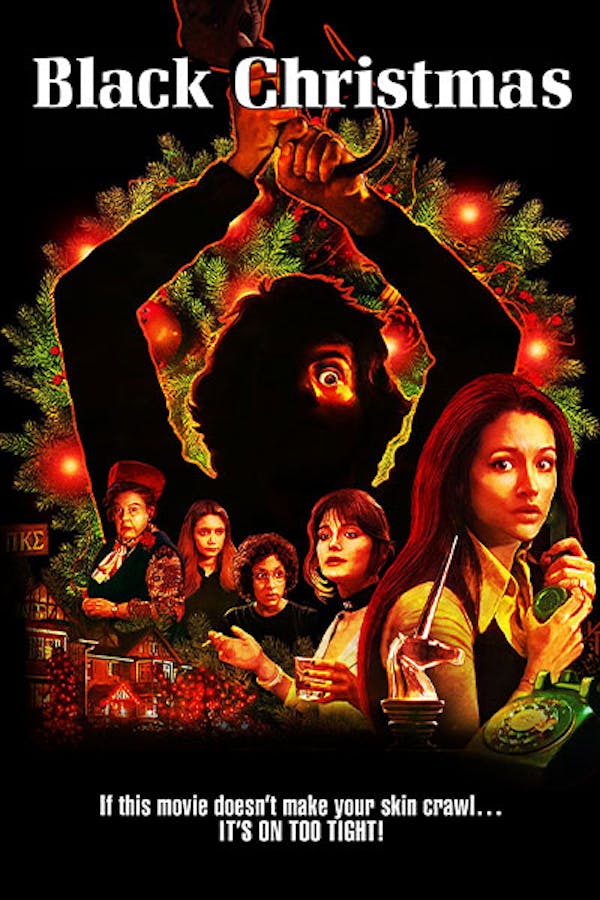 Black Christmas
Directed by Bob Clark
During a festive Yuletide party, a group of sorority sisters receive a creepy call from someone who claims he's going to kill them all. The girls soon realize the threats were serious, when one by one, they each fall prey to the mysterious maniac. After directing two relatively ignored horror flicks which later became cult classics (CHILDREN SHOULDN'T PLAY WITH DEAD THINGS & DEATHDREAM), a Christmas miracle made Bob Clark's 1974 classic a hit. A huge influence on John Carpenter's HALLOWEEN, BLACK CHRISTMAS is frequently credited with helping spawn the slasher subgenre.
This horror classic about a killer stalking sorority girls on Xmas helped spawn the slasher genre.
Cast: Olivia Hussey, Keir Dullea, Margot Kidder
Member Reviews
It's my Christmas tradition to watch this every year
WOOOHOOO!!!!!!!!!!!!!!!!!!! I LOVE THIS MOVIE!!!
Such a fantastic, fun movie from beginning to end. The whole cast (but mostly Margot Kidder) is serving you everything you need. A day doesn't go by when I don't tell someone "You're a real gold-plated whore, mother, you know that?" It's campy in the best possible ways and scary in the fun way. I recommend pairing with "A Very Supernatural Christmas" and the Jinkx and DeLa Holiday Special for a delightfully "don we now our gay apparel" kind of evening.
i hated it second skull is for margot kidder i miss her newer black christmas is 100 times better