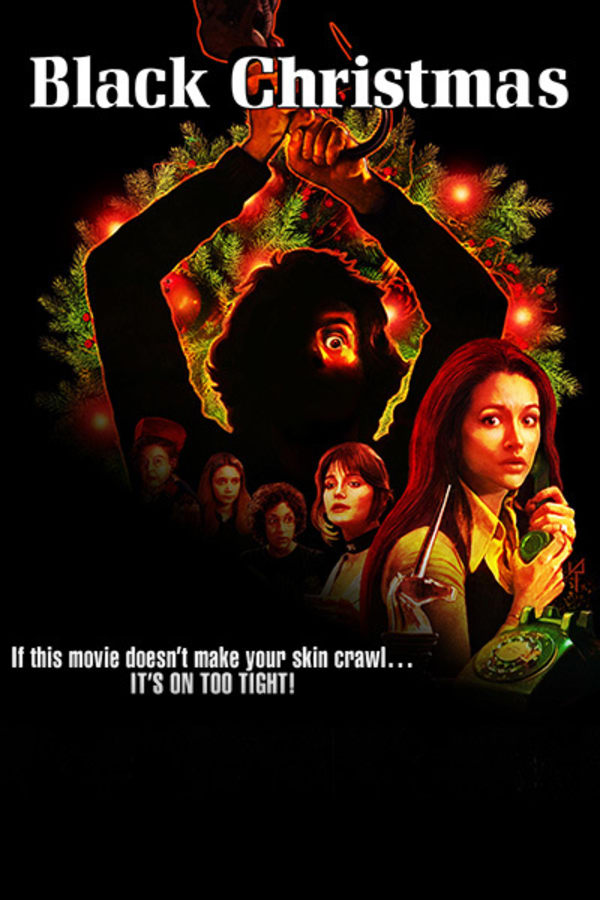 Black Christmas
Directed by Bob Clark
During a festive Yuletide party, a group of sorority sisters receive a creepy call from someone who claims he's going to kill them all. The girls soon realize the threats were serious, when one by one, they each fall prey to the mysterious maniac. After directing two relatively ignored horror flicks which later became cult classics (CHILDREN SHOULDN'T PLAY WITH DEAD THINGS & DEATHDREAM), a Christmas miracle made Bob Clark's 1974 classic a hit. A huge influence on John Carpenter's HALLOWEEN, BLACK CHRISTMAS is frequently credited with helping spawn the slasher subgenre.
This horror classic about a killer stalking sorority girls on Xmas helped spawn the slasher genre.
Cast: Olivia Hussey, Keir Dullea, Margot Kidder
Member Reviews
A Classic movie and somewhat underrated in my opinion. I absolutely love this movie. It has such a great atmosphere. I can definitely see how this movie could have inspired "Halloween" with it's point of view shots . The directing is amazing . The acting I think is pretty good and the kills are pretty unique. I'm not going to spoil anything but I love the way that they handle the killer in the movie. Check this movie out if you enjoy suspense building slashers .
Probably the most underrated horror/slasher film of all time. I love this film and it's still one of my favorite slasher films. Black Christmas never gets old. Even now it is still super creepy and you want the main characters to succeed, unlike the remake.
This is easily one of the best horror movies ever made!
When a friend of mine gave this to me for Christmas (natch) one year, I'd never even heard of it. Looking back now, and knowing the following it has, that seems inexplicable. Though the clothes, attitudes and performances all feel fairly dated, this still manages to be a pretty intensely creepy he's-in-the-house sort of kill-fest. It features the always-sassy Margot Kidder and untouchably-lovely Olivia Hussey in a cast of about a dozen characters full of surprise performers. The tension is steadily ratcheted up throughout a story that takes a couple twists and turns and...well, there's nothing quite like those phone calls in the annals of horror cinema. There have been PLENTY of movies like this since then, but this is a true original and a must-see for any horror fan.
Still creeps me the hell out every time I watch it