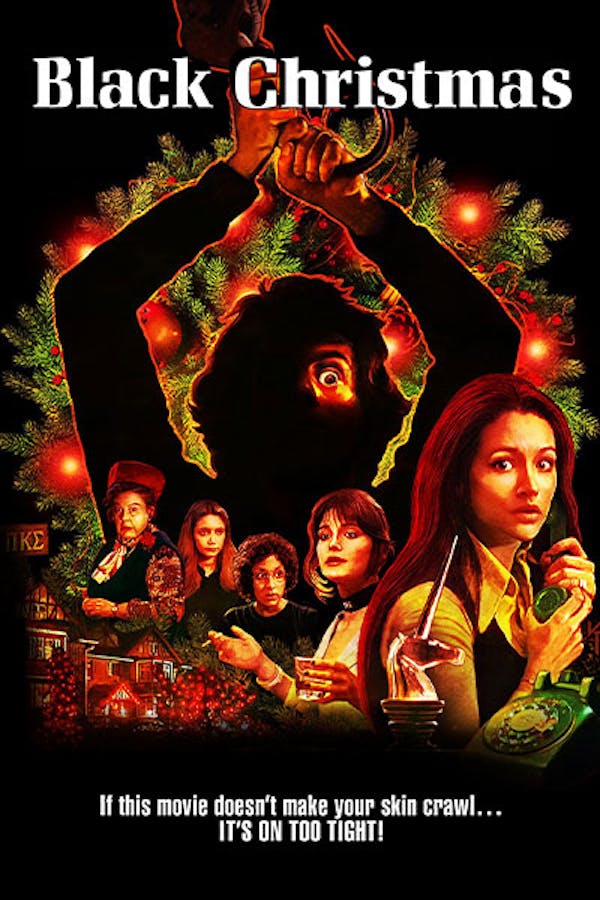 Black Christmas
Directed by Bob Clark
During a festive Yuletide party, a group of sorority sisters receive a creepy call from someone who claims he's going to kill them all. The girls soon realize the threats were serious, when one by one, they each fall prey to the mysterious maniac. After directing two relatively ignored horror flicks which later became cult classics (CHILDREN SHOULDN'T PLAY WITH DEAD THINGS & DEATHDREAM), a Christmas miracle made Bob Clark's 1974 classic a hit. A huge influence on John Carpenter's HALLOWEEN, BLACK CHRISTMAS is frequently credited with helping spawn the slasher subgenre.
This horror classic about a killer stalking sorority girls on Xmas helped spawn the slasher genre.
Cast: Olivia Hussey, Keir Dullea, Margot Kidder
Member Reviews
such a classic i love it , still gives me chills
A chilling and iconic film in the horror genre, that also makes for a odd watch during the Christmas/Holiday season...since it takes place during the Christmas/Holiday season. Where do I even begin? Well, to keep it short, the story is basically a killer stalking a sorority house of girls picking them off one by one slowly, although don't take that as an insult towards the pacing, since it is actually VERY well paced, and it's entertainment value is high. Let's speed it up, shall we? The main thing in the film is that the killer loves his little phone calls, which make for some genuinely scary and unnerving moments in the film, followed by it's fantastic score, cinematography (especially during some of the killer POV segments, which this film partially pioneered in the genre), and iconic imagery like the eye staring at our protagonist, Jess, during the final act, which is also terrifying since it's a chase that shows off, even more, how truly unhinged the killer is (If you couldn't tell already). The ending, which leaves our protagonist in a very vulnerable state, sedated, after believing she took care of the killer, which she believed to be her boyfriend, Peter, until one last killer POV shows up, the killer making all sorts of noises, and the camera pulls away, showing off some more of the attic victims, and the phone ringing in the distance, getting louder and louder. Let's wrap this up. The kills are iconic and scary as hell, like the plastic over the face/head, the hook, the statue, and even Peter's death. All happen so suddenly, almost like jumpscares, but so well done, with loads of tension. The performances from the actors and actresses of the film are fantastic. I guess one standout, even though all are outstanding, is Olivia Hussey as Jess. Her conflict with her boyfriend on the topic of abortion was way ahead of it's time, and made for an interesting addition to the story, even giving bread crumbs throughout the film of "could...could he be the killer?". Lastly, as you'd expect from a Bob Clark film, you also get some very well placed and actually hilarious comedy thrown in, and it's not just poorly placed, badly times, or lodged in. The moments of comedy are done very well, and made me laugh a lot. A good balance of comedy and horror and some good ole fashion scares. A fantastic, chilling, unnerving, oddly funny, scary, terrifying horror film that is a classic you could enjoy at any time of the year, but should always be enjoyed as a Christmas/Holiday tradition.
Love this film so very much!