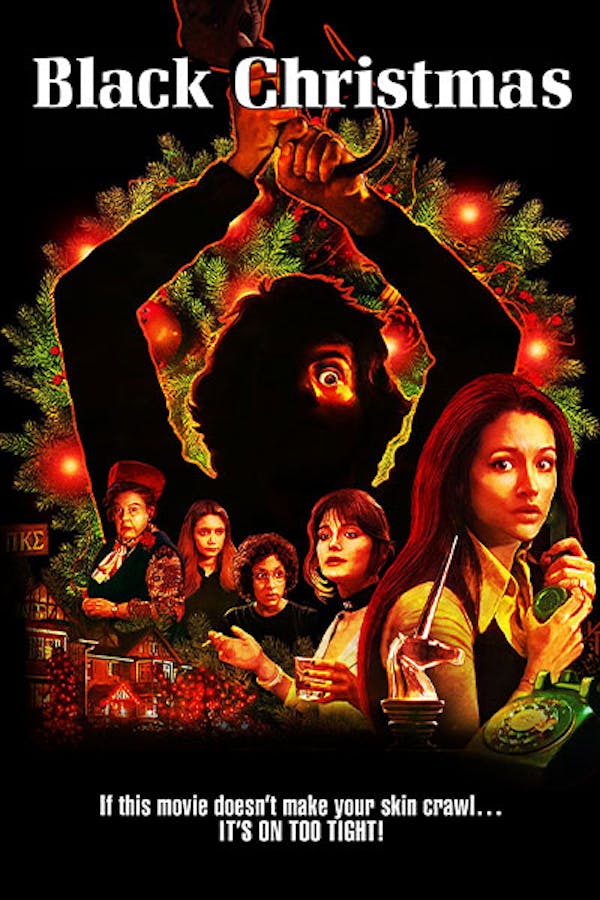 Black Christmas
Directed by Bob Clark
During a festive Yuletide party, a group of sorority sisters receive a creepy call from someone who claims he's going to kill them all. The girls soon realize the threats were serious, when one by one, they each fall prey to the mysterious maniac. After directing two relatively ignored horror flicks which later became cult classics (CHILDREN SHOULDN'T PLAY WITH DEAD THINGS & DEATHDREAM), a Christmas miracle made Bob Clark's 1974 classic a hit. A huge influence on John Carpenter's HALLOWEEN, BLACK CHRISTMAS is frequently credited with helping spawn the slasher subgenre.
This horror classic about a killer stalking sorority girls on Xmas helped spawn the slasher genre.
Cast: Olivia Hussey, Keir Dullea, Margot Kidder
Member Reviews
They dont make them like they used too. Love it!
I can't believe all the 4/5 skulls for this movie. 1 at best this was terrible, were we really that dumb back then I mean check the house damn????? People who got scared of this really haven't watched many horror movies have you lol.
One of the first to do it!
It's basically the first real slasher movie, and it does some things far better than any of the others have managed to top. Forget the remakes (both are awful) and stick to the instant classic. Watch it on Halloween and Christmas! Banger all the way. Seriously, if you haven't watched this movie, stop what you are doing and get back to basics with Black Christmas.