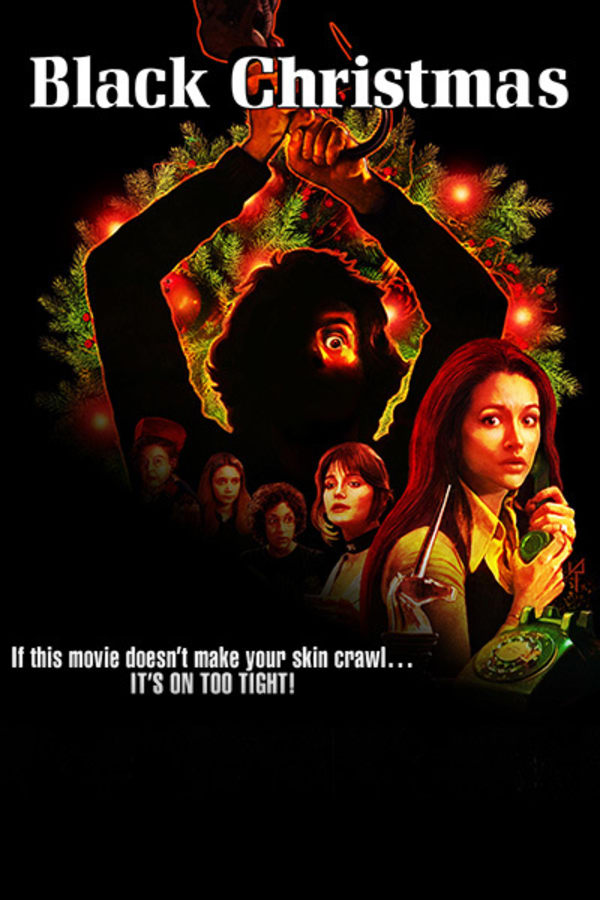 Black Christmas
Directed by Bob Clark
During a festive Yuletide party, a group of sorority sisters receive a creepy call from someone who claims he's going to kill them all. The girls soon realize the threats were serious, when one by one, they each fall prey to the mysterious maniac. After directing two relatively ignored horror flicks which later became cult classics (CHILDREN SHOULDN'T PLAY WITH DEAD THINGS & DEATHDREAM), a Christmas miracle made Bob Clark's 1974 classic a hit. A huge influence on John Carpenter's HALLOWEEN, BLACK CHRISTMAS is frequently credited with helping spawn the slasher subgenre.
This horror classic about a killer stalking sorority girls on Xmas helped spawn the slasher genre.
Cast: Olivia Hussey, Keir Dullea, Margot Kidder
Member Reviews
God I love this movie. Classic suspenseful slasher, timeless.
Wow now this was a good one! Slashers are my favourite kind of horror movies, but unfortunately most of them are just garbage. I wasn't expecting much here especially because not every movie ages well, but this is one of my new favourites! I do wish it was a little more brutal with the violence though. The level of insanity would have gone perfectly with some more visceral brutality. That being said though, the level of violence was adequate, the phone calls were just awesome, and the dialogue between characters (mainly the police) was very entertaining! I'd recommend this to any horror fan that doesn't mind watching something a little older. Now I'll have to watch the remake to compare.
@ aberger79 I wish I could reply to your review in particular so I could tell you to f*** off. I think you may be too young for this website, kiddo.
This proto-slasher is a serious, chilling, and undeniably quirky retelling of the classic "babysitter" urban legend- but takes place in a sorority on Christmas (obviously). Expertly made, its as worthy a watch as A Christmas Story while waiting for Santa.