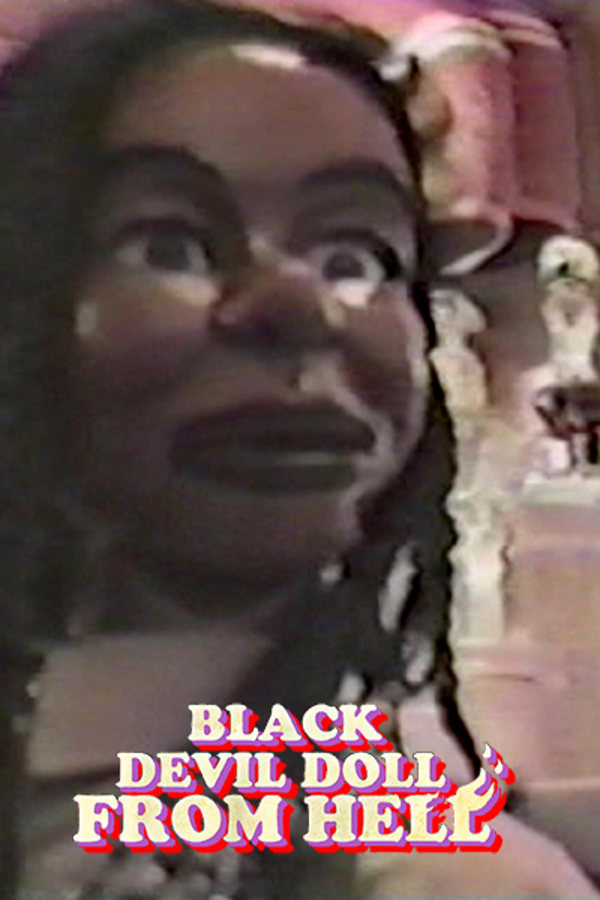 Black Devil Doll From Hell
Directed by Chester Novell Turner
A woman buys a possessed puppet in this hilariously WTF horror must-see shot on an '80s camcorder. Helen is a devout Christian who thinks sex before marriage is a major sin. Too bad her new ventriloquist's dummy is one horny little devil. First it peeks at Helen naked in the shower. Then it takes her virginity in a seriously brutal and vulgar fashion. But in a twist no feminist would find funny, Helen grows lustful and decides she wants more – ahem – wood. Will they live happily ever after? Don't bet on it! Essential viewing for fans of so-bad-it's-good cinema. Contains strong language and sexual scenes.
A woman buys a possessed puppet in this hilariously WTF horror must-see.
Cast: John Ericson, Ivor Francis, Judith Novgrod
Member Reviews
Reminds of the old days when video stores first started and they had tapes of direct-to-video movies for rent. This movie has some cringeworthy scenes and is okay story-wise, which if you can get past the quality it is not bad for the camcorder shot genre of the 80s. Because of the plot, I'm shocked the porn industry hasn't remade this using better technology. If you like movies like Video Violence and other "shot by camcorder" style flicks you may find this a taste of nostalgia, otherwise if you have only known modern HD technology you'll be miserable. Not bad if you don't mind cheesy that tries too hard to be funny in some places.
Truly terrible. A total disaster from start to finish. Must see.
I give three stars for the puppet/human sex scenes, as well as casio key board music🤣
easier to watch if you just fast forward thru it.
I totally get the bad reviews for this movie, the actual quality of the movie was bad, the music was bad, the audio was bad, and this movie seemed like it was some high school kids art project, but, I definitely agree with the paragraph about the movie, that its so bad its good. Lol, I actually enjoyed the story, and I found Helen to be adorable. If youve ever seen Madea movies, Madea talks about her young hoe self when she was working as a stripper, and Helen in this movie reminds me of what I imagine a young Madea to look and act like. And also, Ive been sexually frustrated lately, and so I totally related to the characters feels haha And I almost feel like this movie having better audio and better filming equipment would have made the movie WORSE, this movies poor quality is always kind of charming because it makes sense with the horrible acting and dialogue lol