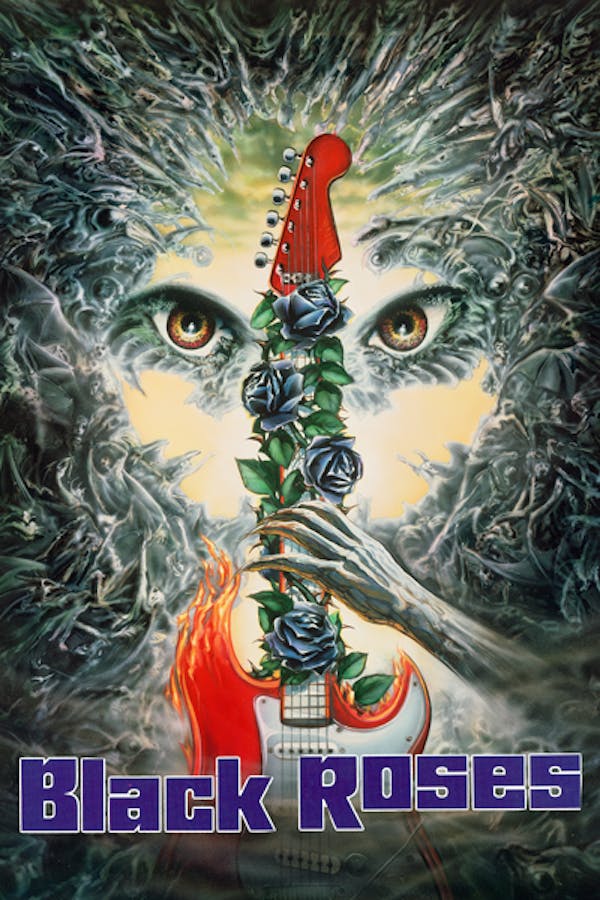 Member Reviews
Fun movie with a nice soundtrack if you are into metal. Good B horror flick.
Jeez look at all these zoomers complaining about the movie as if they've never even heard of Troma before. Chill out, this movie is fun and silly and has a bangin soundtrack. If you like Spinal Tap, you'll have a fun time with this. The demon make-up is cool too. I will not have you badmouthin my boys like that
can't believe l watched this until the end!!! l hope those actors had day jobs i didn't want to even rate it it's just so frigging bad
if you've ever wondered "what if a high school teacher wrote a screenplay adaptation of a Chick tract?"-- Black Roses is the movie for you. BR has it all: low-energy demons, late 80s LA glam rock, old teenagers, slow fight sequences with loud foley work, and the driest puppets you've ever seen!