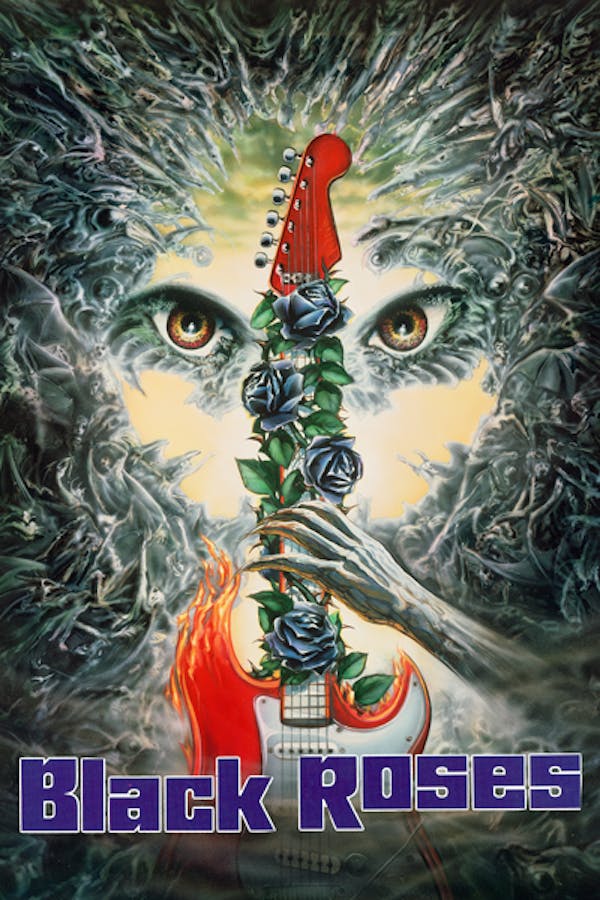 Black Roses
Directed by John Fasano
Demons hypnotize the general public by posing as a rock and roll band.
Demons hypnotize the general public by posing as a rock and roll band.
Cast: John Martin, Ken Swofford, Sal Viviano
Member Reviews
This was good and made me think of the 80's b movies I loved.
Not bad. Decent music. Fun movie overall. A bit slow and predictable.
This is a Troma film. If you don't know what that means, avoid. You won't regret not experiencing the Troma trauma. If you have encountered Troma before, you know what to expect - terrible script; dire performances (with the exception of Carla Ferrigno [aka Mrs Lou 'Incredible Hulk' Ferrigno] who appears in a spikey cameo); clueless direction (the director would go onto to do script work on some noteable films, bizarrely) awful special effects; gratuitous nudity; witless, juvenile humour. This one has the added 'attraction' of a bad metal soundtrack. By the standard of Troma films (a low bar!) it is actually quite good but don't expect to be anything other than bored, disappointed and feeling slightly tainted by the end of it. It gets two stars because it isn't as awful as Bunny: the Killer Thing. But that isn't much of a recommendation.
We love our low-budget horror flicks steeped in moral panic.
Since I was a 12 year old kid around the time this movie came out, I was always fascinated with the idea of a "scary band" that were really alien, monsters, or something as equally disturbing. This movie makes that fantasy come alive along with a wonderful soundtrack by MetalBlade. Like others here I missed it back in the day, but it really is a great movie.