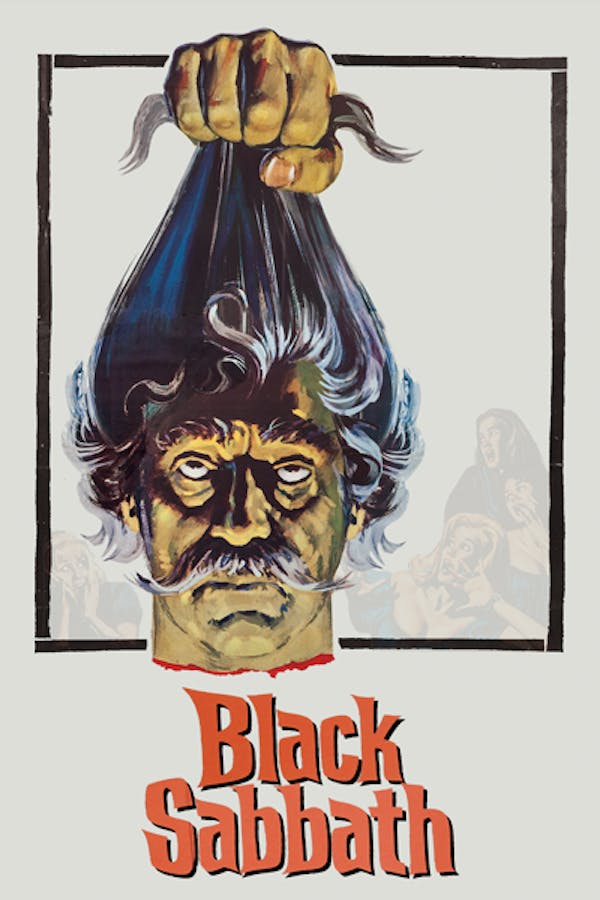 Black Sabbath
Directed by Mario Bava
Horror icon Boris Karloff hosts and stars in Mario Bava's classic horror anthology. Bava's only foray into short-form scares features three chilling tales rendered in his trademark visual lushness: "The Telephone", about a woman who's menaced by threatening calls; "The Wurdalak", starring Karloff as a patriarch whose family realizes he's been bitten by a vampire; and "The Drop Of Water", about a woman who steals a ring from a body, then gets haunted by the owner. Ozzy Osbourne's iconic hard rock band Black Sabbath famously took the film's title as it's name. (In Italian with English Subtitles) Contains sexual scenes, violence and gore.
Horror icon Boris Karloff hosts and stars in Mario Bava's classic horror anthology.
Cast: Boris Karloff, Michèle Mercier, Mark Damon, Jacqueline Pierreux
Member Reviews
The last two stories are great with some crazy imagery. The first is innovative and ahead of its time in depicting a lesbian relationship but otherwise it's a little more pedestrian, but that by no means makes it unwatchable, just nothing new for most horror fans in that first one. A great film and Bava is a true artist.
Not particularly scary by modern standards but don't let that stop you from watching three incredibly atmospheric tales of terror! I may have been sick when I watched this back when Shudder and VRV were still roommates but I remember the stories having a dreamlike quality to them (especially The Wurdalak) than managed to enhance the tension rather than muffle it not unlike the way an uncertain dream can become a nightmare in seconds!
One of my personal favorites! Bava at his best!
Ah man, anthologies get me every time. And Boris Karloff is the man, what a guy.
Atmospheric and tense, Black Sabbath is understandably a classic. It's got great cinematography, great scares, and the second segment is absolutely bone-chilling.