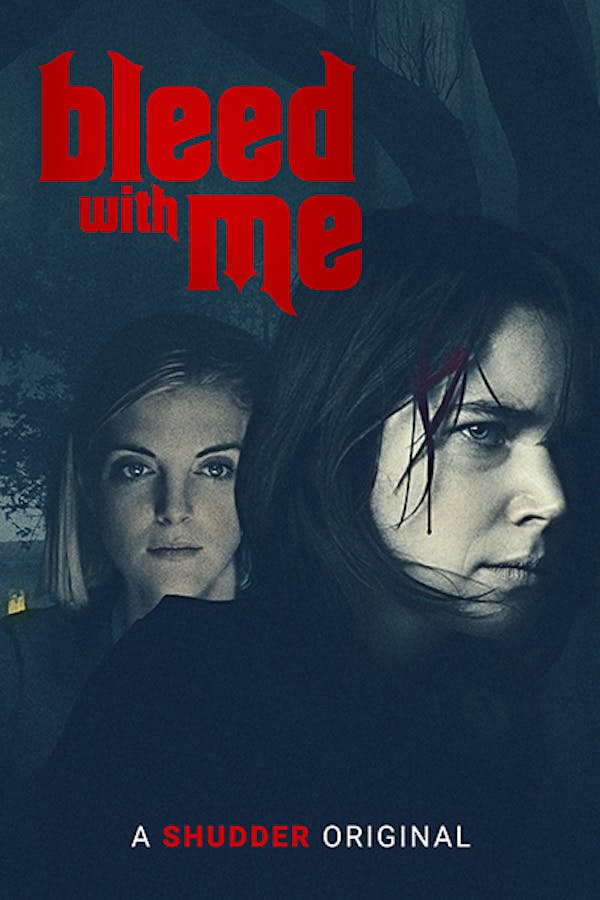 Bleed With Me
Directed by Amelia Moses
Bleed With Me is a psychological horror that explores the intersections of admiration, compulsion, and obsession. Rowan, a vulnerable outsider, is thrilled when the seemingly perfect Emily invites her on a winter getaway to an isolated cabin in the woods. Trust soon turns to paranoia when Rowan wakes up with mysterious incisions on her arm. Haunted by dream-like visions, Rowan starts to suspect that her friend is drugging her and stealing her blood. She's paralzyed by the fear of losing Emily, but she must fight back before she loses her mind. Bleed With Me juxtaposes tenderness and violence in an investigation of female intimacy and dangerous codependency. A SHUDDER ORIGINAL.
During a winter getaway at an isolated cabin, a self-destructive young woman becomes convinced that her best friend is stealing her blood.
Cast: Lee Marshall, Lauren Beatty, Aris Tyros
Member Reviews
I liked this one a lot, but know what you're getting into. I can't imagine this would play well to anyone wanting a horror movie (or even a thriller). There are no real "scares" and not much of a plot, the film is almost entirely focused on the quiet exploration of character relationships. It's subtle enough to be honest and heightened enough to be compelling. It is a little lacking in structure and decidedly low key, but it avoids being boring and knows when to end. The atmosphere is good, the performances are strong, and it's working with themes that haven't been beaten to death. This is a good movie. It could have fallen apart in a lot of places, but it doesn't. Writer/director Amelia Moses knew what she was doing and made the film she set out to make. I wouldn't give it 5/5 in a vacuum (probably 3.5), but I wanted to bring up the average a little. There is one scene with some depictions of dead animals that I found rather jarring, but I really doubt it would bother most people who would subscribe to Shudder. I only mention it to let people with similar sensitivities know that it's a one-off thing and not the first of many scenes along those lines.
you don't get much for your money on here
The ending was a let down
Thought it would get better but it didn't and the end was confusing , like who the f was the insane one