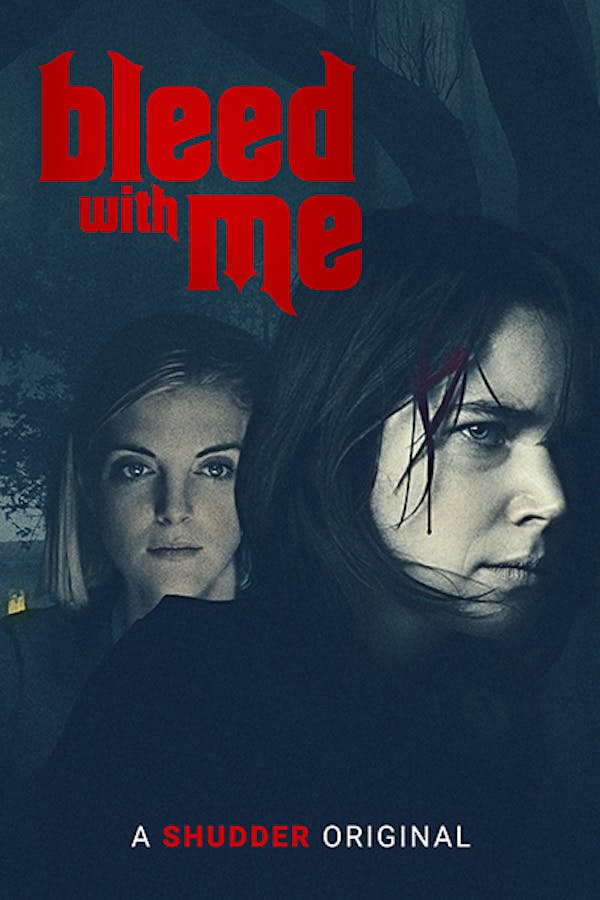 Bleed With Me
Directed by Amelia Moses
Bleed With Me is a psychological horror that explores the intersections of admiration, compulsion, and obsession. Rowan, a vulnerable outsider, is thrilled when the seemingly perfect Emily invites her on a winter getaway to an isolated cabin in the woods. Trust soon turns to paranoia when Rowan wakes up with mysterious incisions on her arm. Haunted by dream-like visions, Rowan starts to suspect that her friend is drugging her and stealing her blood. She's paralzyed by the fear of losing Emily, but she must fight back before she loses her mind. Bleed With Me juxtaposes tenderness and violence in an investigation of female intimacy and dangerous codependency. A SHUDDER ORIGINAL.
During a winter getaway at an isolated cabin, a self-destructive young woman becomes convinced that her best friend is stealing her blood.
Cast: Lee Marshall, Lauren Beatty, Aris Tyros
Member Reviews
I honestly don't know what everybody is complaining about it being predictable and bored throughout the movie. I like to think I'm pretty cluey when it comes to thrillers like this and most of the time I guess the outcome within the first twenty minutes of the movie. However with this one, I didn't know how it was going to end. The ending left more questions than answers which I both love/hate. The acting was good, the storyline lacked a little bit of body -it would've been nice to have a little bit more story behind the characters to grow an attachment toward them. But if it look at it more like a short story/thriller movie then I like the way it was done. THE ONLY thing I have a problem with is the WHY? It leaves questions unanswered regarding the antagonists intensions and why she did what she did. Like what was it all for?
Bravo shutter, another boring movie to your list
What it seemingly lacks in surface plot is more than tenfold made up for in the deep and unsettling undercurrent that pervades. A slow burn masterpiece that is understandably marmite because of its pace. 5 skulls
I was so stubbornly determined to not give in to the boredom and switch off, but to wait because surely SOMETHING had to happen eventually. right? yeah no...still waiting...and resenting the time I invested in that.
Well acted, but little pace with the story. We know what's going to occur but not enough detailed back-story, which some horror films can get away with, just not this one. Well shot, & again the actors were good, just didn't have the narrative they deserved. Give it a go though, its not rubbish by any means.