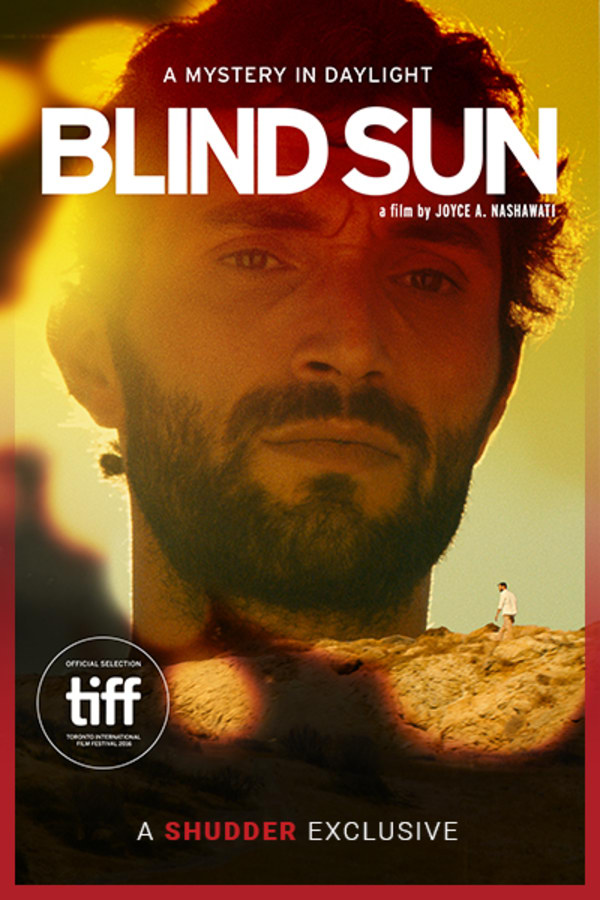 Blind Sun
Directed by Joyce A. Nashawati
The term "slow burn" takes on new meaning in this 2015 festival hit, a surreal thriller set in a sun-soaked future on the verge of catching fire. While Greece suffers a water shortage, Ashraf, an immigrant, is hired to look after a villa. But when a bigoted cop takes his papers, he gets trapped in a Kafkaesque nightmare that grows worse as the days pass. As the sun bakes his brain and the villagers' resentment grows, Ashraf suspects someone is trying to drive him crazy. Terrifyingly relevant to our many current global crises, BLIND SUN is horror cinema with a sharp political edge. A SHUDDER EXCLUSIVE. Contains strong language, sexual scenes, violence and gore.
An immigrant in Greece finds himself trapped in a sun-soaked nightmare during one long, hot summer.
Cast: Ziad Bakri,  Yannis Stankoglou, Mimi Denissi, Louis do De Lencquesaing
Member Reviews
This one's a very slow burn.... I give it 4 skulls for visual style, atmosphere, and a great premise, but I needed more background on the main character to really feel anything for him. This film isn't for everyone. I like films that don't spell everything out and enough is sketched in that he's an immigrant and displaced in his new environment without a friend or sympathetic soul in sight, but I would have liked more of a sense of who this man was before. It's clear the main character is a little rattled from the beginning... With a few broad strokes, though, the director makes it clear there's a shortage of water in the midst of a heatwave and austerity measures are made worse by a corporation seizing it's moment of opportunity to profit off of human suffering. The wealthy flee to kinder climes. Maybe that should be enough--it's certainly a timely premise and well executed on many levels. The film is punctuated by moments of suspense and moments of very believable human suffering and there's much to admire in the storytelling. Give it a watch for something different.
Sctfr..wtf? Spoiler dumbass