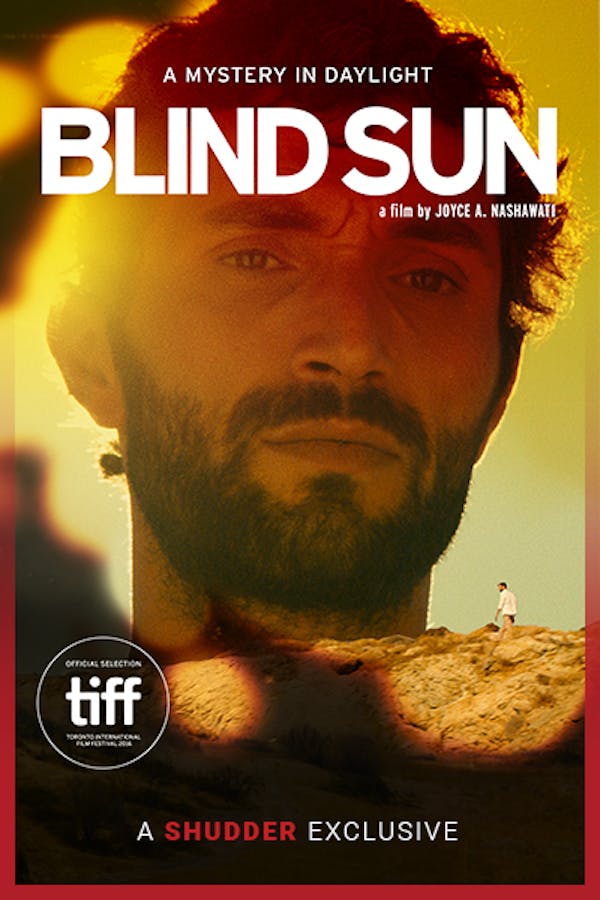 Blind Sun
Directed by Joyce A. Nashawati
The term "slow burn" takes on new meaning in this 2015 festival hit, a surreal thriller set in a sun-soaked future on the verge of catching fire. While Greece suffers a water shortage, Ashraf, an immigrant, is hired to look after a villa. But when a bigoted cop takes his papers, he gets trapped in a Kafkaesque nightmare that grows worse as the days pass. As the sun bakes his brain and the villagers' resentment grows, Ashraf suspects someone is trying to drive him crazy. Terrifyingly relevant to our many current global crises, BLIND SUN is horror cinema with a sharp political edge. A SHUDDER EXCLUSIVE. Contains strong language, sexual scenes, violence and gore.
An immigrant in Greece finds himself trapped in a sun-soaked nightmare during one long, hot summer.
Cast: Ziad Bakri, Yannis Stankoglou, Mimi Denissi, Louis do De Lencquesaing
Member Reviews
Good film. I think what it is being said in this film is the fact of lack of water makes you hallucinate. Was he seeing these people or was he committing the crimes due to dehydration. Did he imagine it or was it real? I think its up to the viewer to decide what's real or not
Very disturbing undercurrents running through this film. It didn't quite come together for me though.
boring and yawn..beautifully film if you want to watch an arty film
confusing....leaves u hanging
Slow burn. If you don't enjoy psychological thrillers - that leave you guessing. You may not enjoy this.