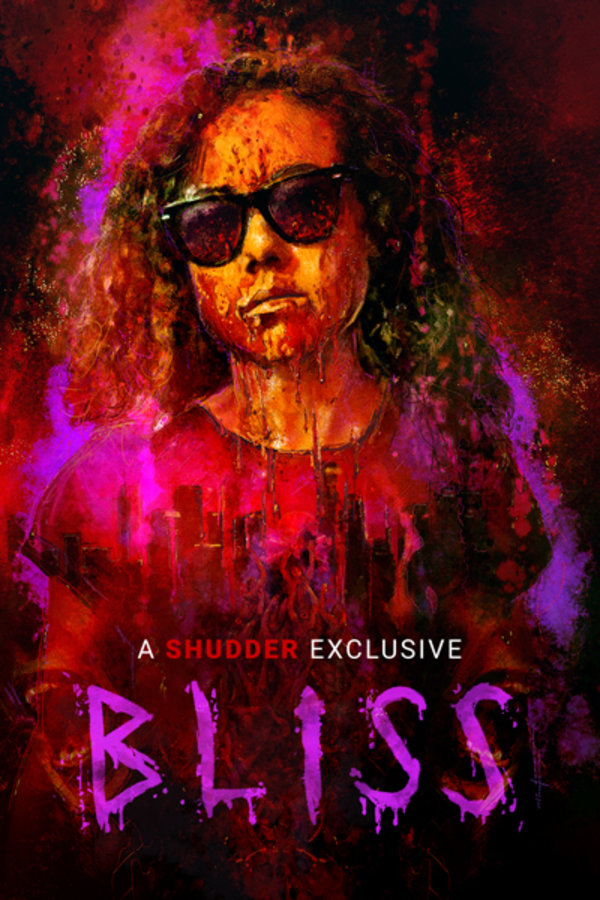 Bliss
Directed by Joe Begos
Struggling through a creative rut, hard-partying artist Dezzy Donahue can't stop the bad streak. In an effort to combat her tough luck, Dezzy throws caution to the wind, indulges in heavy drugs and rages her nights away. Gradually, though, the party starts to end, and in its place, Dezzy finds herself thirsting for blood and suffering from terrifying visions. A SHUDDER EXCLUSIVE.
A struggling artist finds herself thirsting for blood and suffering from terrifying visions.
Cast: Dora Madison, Jeremy Gardner, Tru Collins, Rhys Wakefield, Graham Skipper
Member Reviews
I'll start out by saying that I am not a fan of this film. I have no better words for it other than stupid.
Between the vomit poop blood puss sweat urine & stomach contents.....it was OK
So much layering, very emotionally provoking, plays on chimpanzee within. Not for the faint hearted
Easily in top contention for any respectably crafted "Top 5 Horror Films of 2020." Jeremy Gardner has been at WORK recently, with Sadistic Intentions, Bliss, and After Midnight all dropping in the last few weeks. In BLISS, we aren't treated to the kind of role Gardner first earned his most acclaim, (2014's micro-budget horror movie about two amateur Baseball players trying to survive in an American landscape filled with an ever-growing flesh-eating population of zombies, "The Battery.")
First Joe Begos experience. Been seeing a ton about Bliss and VFW on social media, totally dug this one. Some clunky dialogue and mildly hammy acting accentuated the tumble headlong into drug-soaked insanity. Big fan of the sheer hedonistic excess, both narratively and aesthetically. Real great stuff, vaguely reminiscent of Mandy, another of my favorites. Can't wait to to check out Almost Human and Minds Eye.