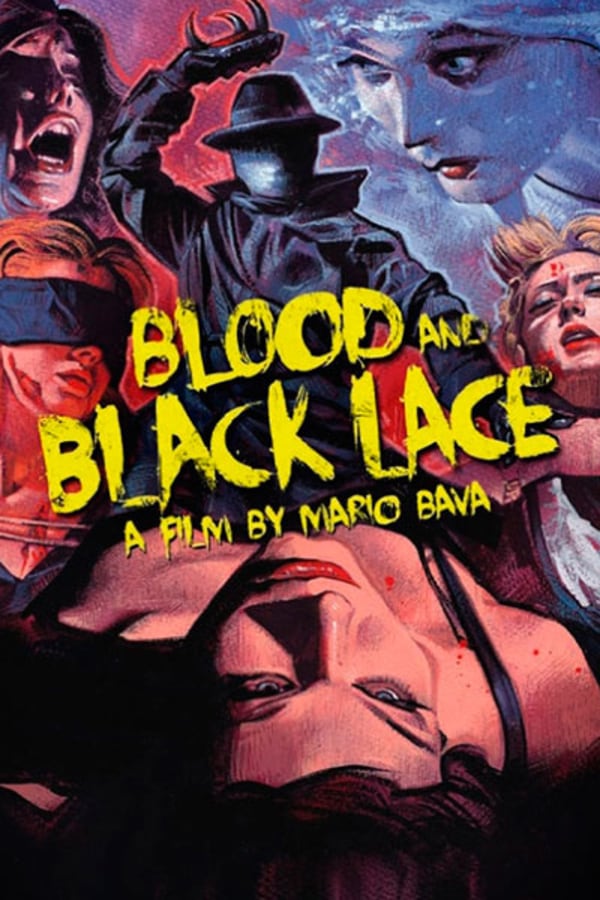 Blood and Black Lace
Directed by Mario Bava
When young model, Isabella, is murdered by a masked killer, the employees of a chic Italian fashion house find themselves the next targets of the mysterious assailant. A missing diary, a torrid affair, deception and backstabbing are all potential motives for the fashion house slayings. This seminal thriller by legendary Italian filmmaker, Mario Bava, became the blueprint for giallo cinema with its visually arresting colour scheme, set piece murders and convoluted plot. A great influence on fellow Italian director, Dario Argento, BLOOD AND BLACK LACE went on to shape Italian horror, as well as the slasher film of the 1980s. Contains violence and gore.
A masked killer terrorizes a chic fashion house in Mario Bava's seminal giallo.
Cast: Cameron Mitchell, Eva Bartok, Thomas Reiner, Ariana Gorini
Member Reviews
My husband and I liked it. We wouldn't fuck it but we'd smoke with it.
This film is a must-see for any Dario Argento fan, because this film almost certainly influenced his signature color palette and lighting. It actually has a few scares and the allusions to fairy tales are quite clever. Like any giallo, however, don't put any energy into solving the mystery or even closely following the plot; it's not all going to make sense.
One of the few giallos I like—decent acting, no tempura-blood, beautiful photography, fairly transgressive for its time, and, most importantly, an actual coherent plot....with the exception of the look of the film, 90% of giallos are the opposite of the above...especially those made by that hack Lucio Fulci.
One of those rare few Gino
this movie pretty good to watch i really like the movie alot @shudder