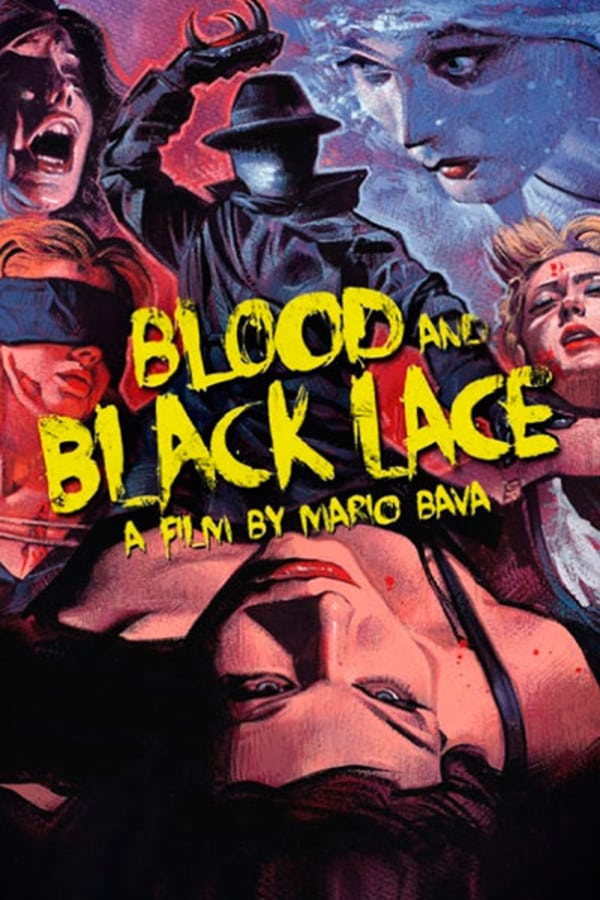 Blood and Black Lace
Directed by Mario Bava
When young model, Isabella, is murdered by a masked killer, the employees of a chic Italian fashion house find themselves the next targets of the mysterious assailant. A missing diary, a torrid affair, deception and backstabbing are all potential motives for the fashion house slayings. This seminal thriller by legendary Italian filmmaker, Mario Bava, became the blueprint for giallo cinema with its visually arresting colour scheme, set piece murders and convoluted plot. A great influence on fellow Italian director, Dario Argento, BLOOD AND BLACK LACE went on to shape Italian horror, as well as the slasher film of the 1980s. Contains violence and gore.
A masked killer terrorizes a chic fashion house in Mario Bava's seminal giallo.
Cast: Cameron Mitchell, Eva Bartok, Thomas Reiner, Ariana Gorini
Member Reviews
The granddaddy of all giallo film with beautiful victims and a masked killer. The whodunit is interesting enough but the visuals from Bava...the light and the colors...keep you coming back to marvel at it.
My fourth Bava film. I'm trying to appreciate and understand this sub-genre. This is Bava's first color film. The cinematography in this film, as with all of Bava's films, is absolutely spectacular. The colors, lighting, and shadows pop out so brilliantly on the screen. The red mannequins are perfect. The blood is red. The lace is black. The killer looks like one of the heroes from "The Watchmen" and is an awesome early non-speaking serial killer, pre-80s slasher phenomenon. Beautiful women, pretty Italian sets, excellent use of murder, intrigue, colors, lights, shadows, and zooms all fit together to make this movie a must see for a Bava marathon. Did these kinds of movies really scare people back in the day when they played in theaters? They're not very scary today. There's also a lot of woman slapping in these movies that wouldn't be allowed or would be portrayed very differently in movies today, yet we saw them all the time in the early 1960s. Glad we've moved on in the horror genre, I must say. But Bava is a genius with the camera and the sets.
I was going to give it three skulls thanks to the melodramatic ending twist...and I did wish the characters had a bit more substance to them, but hey, it's a giallo! It's all about "who done it". Also, having put this film into context, I found it to still be highly enjoyable (other than just beautifully shot) and you'll find yourself to be completely absorbed by the investigation, or for the first half of it at the very least. Finally I just love how you can clearly see all the ways in which this film probably influenced the early Dario Argento, and my God how slick is that classic killer look? It reminds me of how it also influenced the early Dylan Dog comics from my childhood (if you're Italian as well you'll know) *looks out of the window with a nostalgic yet joyful look*
Decent Giallo with a couple jump scares but nothing spectacular here.
Beautifully shot murder mystery/slasher giallo. One of the better Bava movies I've seen so far.