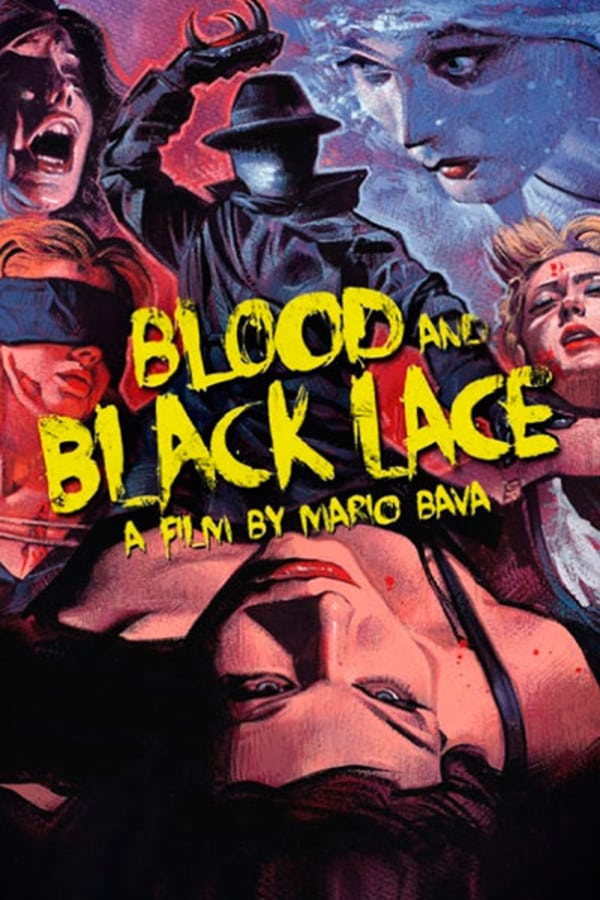 Blood and Black Lace
Directed by Mario Bava
When young model, Isabella, is murdered by a masked killer, the employees of a chic Italian fashion house find themselves the next targets of the mysterious assailant. A missing diary, a torrid affair, deception and backstabbing are all potential motives for the fashion house slayings. This seminal thriller by legendary Italian filmmaker, Mario Bava, became the blueprint for giallo cinema with its visually arresting colour scheme, set piece murders and convoluted plot. A great influence on fellow Italian director, Dario Argento, BLOOD AND BLACK LACE went on to shape Italian horror, as well as the slasher film of the 1980s. Contains violence and gore.
A masked killer terrorizes a chic fashion house in Mario Bava's seminal giallo.
Cast: Cameron Mitchell, Eva Bartok, Thomas Reiner, Ariana Gorini
Member Reviews
Decent Giallo with a couple jump scares but nothing spectacular here.
Beautifully shot murder mystery/slasher giallo. One of the better Bava movies I've seen so far.
Gorgeous visuals and a beautifully atmospheric score, but a clumsy murder mystery in many ways. If you can get past the melodrama and asinine twists, it's still a fun flick worthy of your time, if only to see how it influenced genre cinema forever.
I was not expecting this movie to be as good as it was. Great acting, plot, and twist.