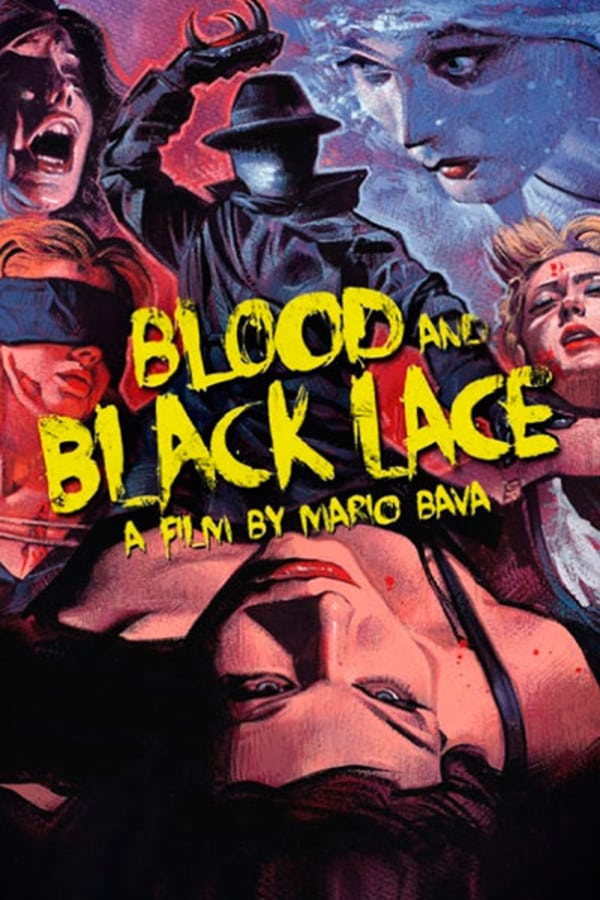 Blood and Black Lace
Directed by Mario Bava
When young model, Isabella, is murdered by a masked killer, the employees of a chic Italian fashion house find themselves the next targets of the mysterious assailant. A missing diary, a torrid affair, deception and backstabbing are all potential motives for the fashion house slayings. This seminal thriller by legendary Italian filmmaker, Mario Bava, became the blueprint for giallo cinema with its visually arresting colour scheme, set piece murders and convoluted plot. A great influence on fellow Italian director, Dario Argento, BLOOD AND BLACK LACE went on to shape Italian horror, as well as the slasher film of the 1980s. Contains violence and gore.
A masked killer terrorizes a chic fashion house in Mario Bava's seminal giallo.
Cast: Cameron Mitchell, Eva Bartok, Thomas Reiner, Ariana Gorini
Member Reviews
this movie pretty good to watch i really like the movie alot @shudder
Not bad. An interesting mystery with a pretty good twist at the end. Very stylishly shot with lots of color and voguing (the film is set in a fashion house). A few creepy moments due to the atmosphere Bava creates. I liked it.
Loved it. Very well made!
This may be in my top 5 favourite films. At the very least top 7. It is so unbelievably engrossing. Even with it being in Italian with only English subtitling I couldn't take my eyes off it. The kills are all brilliant. The story is so engaging and interesting; mildly predictable but adds so much more than what you originally predict. I thought the screams from all the victim's felt completely organic and viscerally realistic. The staple black gloved killer was horrific and perfectly costumed. This movie is just so thrilling from start to finish; there truly wasn't a dull moment. Some of the shots in the film were goregous with their colors,composition and framing. I think Suspiria may have taken a lot of influence from this film, especially the night scene at the antique store. I sincerely adore everything about this film. Absolute masterpiece!
I'm freaking thrilled!!!!