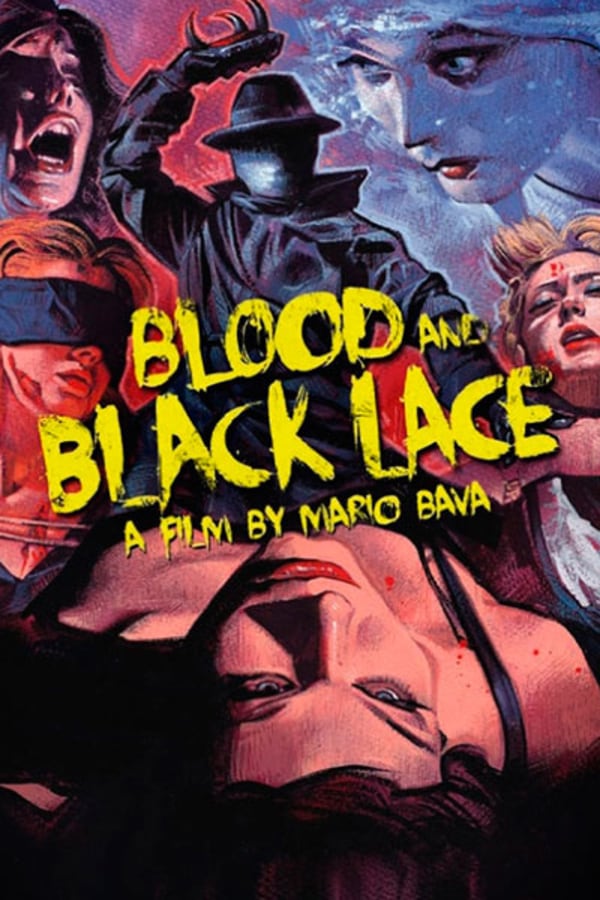 Blood and Black Lace
Directed by Mario Bava
When young model, Isabella, is murdered by a masked killer, the employees of a chic Italian fashion house find themselves the next targets of the mysterious assailant. A missing diary, a torrid affair, deception and backstabbing are all potential motives for the fashion house slayings. This seminal thriller by legendary Italian filmmaker, Mario Bava, became the blueprint for giallo cinema with its visually arresting colour scheme, set piece murders and convoluted plot. A great influence on fellow Italian director, Dario Argento, BLOOD AND BLACK LACE went on to shape Italian horror, as well as the slasher film of the 1980s. Contains violence and gore.
A masked killer terrorizes a chic fashion house in Mario Bava's seminal giallo.
Cast: Cameron Mitchell, Eva Bartok, Thomas Reiner, Ariana Gorini
Member Reviews
Terrifically stylized. A great mystery/thriller. A great intro to the giallo genre.
The essential Giallo classic. A great start to a really great genre.
Why was Peggy getting pimped slapped so much? Also the 2nd murder scene was very different, never seen a murder weapon that looked like a kabuto from pokemon.
Probably the coolest colorful who-done-it foregin film i've ever seen.