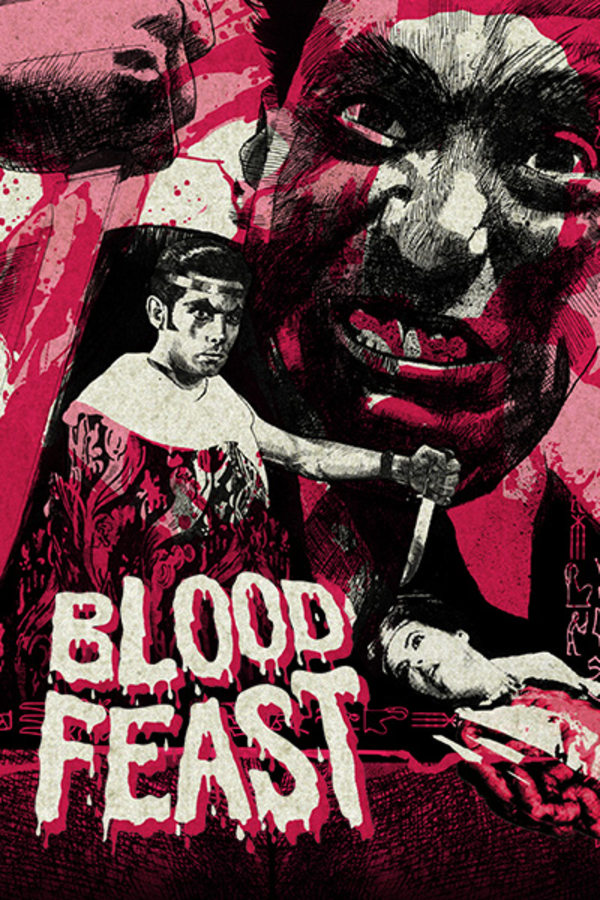 Blood Feast
Directed by Herschell Gordon Lewis
Herschell Gordon Lewis' shocking cult classic is considered the first gore movie. When a society woman decides to plan a soirase, she hires psychotic caterer Ramses, who decides to prepare a "blood feast" using human body parts. As Ramses gathers ingredients, the police try to stop his evil deeds before it's too late. Though wonderfully campy by today's standards, nothing so graphic as BLOOD FEAST had been seen in 1963. Screenings sold out all over the US, and once Hollywood saw that violence and gore could make a buck, horror movies were never the same again. Contains violence and gore.
Herschell Gordon Lewis' shocking cult classic is considered the first gore movie.
Cast: William Kerwin, Mal Arnold, Connie Mason
Member Reviews
I just watched this for the first time. I had to watch what has been called the first gore movie, and it was pretty shocking gore for the time period, and was happy that it was in color. It only slowed down intermittently during the dialogue, but the dialogue and other parts were unintentionally hilarious. This is definitely a good bad movie. It's fun, and I highly recommend it for fans of grindhouse exploitation trash cinema. I was pleasantly surprised by the occult nature of the story, and the dumb parts were SO dumb they just make you laugh and go "WHAT?!". If you're still wondering if it's worth watching, just know it clocks in at only over an hour, so I would say that for almost any horror fan, yes, it's definitely worth watching the first gore movie ever!
Sadistic, exploitative, incompetent garbage and completely unapologetic about it. But somehow, between the dissonant (yet oddly effective) theme music, the lurid, saturated colors and the gaudy 1960's nudie comedy aesthetic it manages to achieve a kitschy, Ed Woodsian kind of charm.
if you like this you should see the Body Shop (aka Dr Gore with J.G. Patterson Jr. HGL talks at the beginning.
Good plenty of gore worth watching