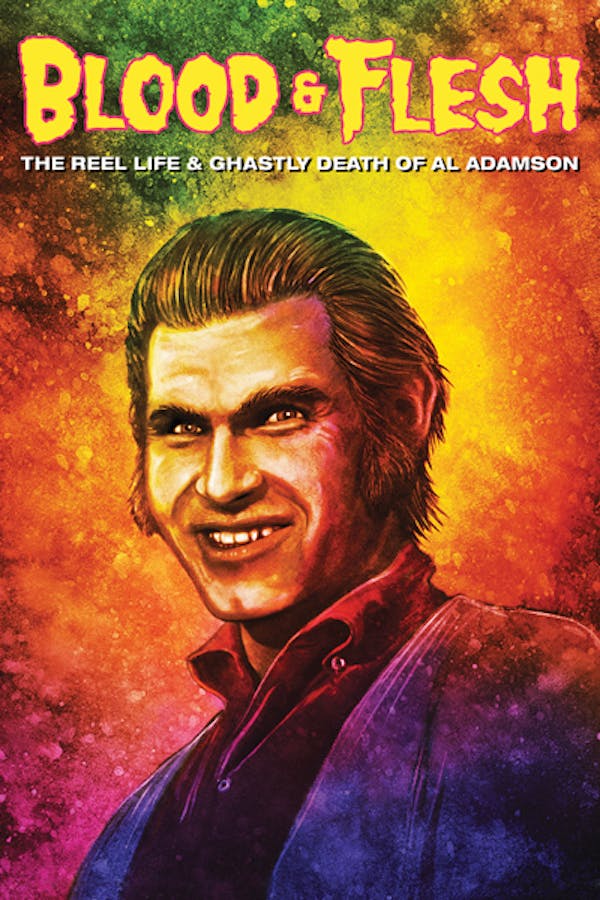 Blood & Flesh: The Reel Life and Ghastly Death of Al Adamson
Directed by David Gregory
Horror Film Director Found Slain, Buried Under Floor', screamed the 1995 headline read around the world. But the truth behind the wild life of Al Adamson – including the production of low budget classics and his grisly death, perhaps reveals the most bizarre career in Hollywood history. Told through over 40 first-person recollections from friends, family, colleagues and historians – BLOOD & FLESH is the award-winning chronicle that House Of Mortal Cinema calls "one of the top films of the year."
An engrossing document of the wild life and shocking death of low budget maverick and cult director, Al Adamson.
Cast: Al Adamson, John 'Bud' Cardos, Robert Dix, Marilyn Joi, Gary Kent
Member Reviews
Fred, you absolute monster.
Good documentary. I have to say that I never saw one of his movies. But this documentary gives one insight into the motivation and creative mind of a successful b movie maker. And along the way shows how an apparently decent man can get murdered for greed.
Sad ending, but a great tribute to Al Adamson and his accomplishments, if one can call them that.
Pretty good documentary on a shlock director I knew little about. Definitely made me want to check out a few of his movies for a late night laugh and cringe!
Great documentary on a drive in Icon. I love these stories about B-movie exploitation directors.