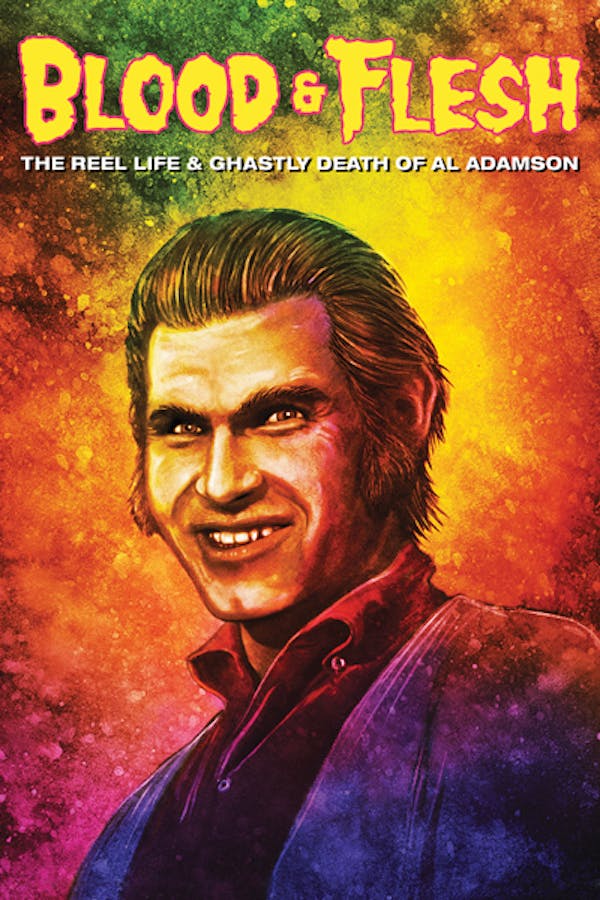 Blood & Flesh: The Reel Life and Ghastly Death of Al Adamson
Directed by David Gregory
Horror Film Director Found Slain, Buried Under Floor', screamed the 1995 headline read around the world. But the truth behind the wild life of Al Adamson – including the production of low budget classics and his grisly death, perhaps reveals the most bizarre career in Hollywood history. Told through over 40 first-person recollections from friends, family, colleagues and historians – BLOOD & FLESH is the award-winning chronicle that House Of Mortal Cinema calls "one of the top films of the year."
An engrossing document of the wild life and shocking death of low budget maverick and cult director, Al Adamson.
Cast: Al Adamson, John 'Bud' Cardos, Robert Dix, Marilyn Joi, Gary Kent
Member Reviews
Sure does bring back a lot of great memories growing up in the 1970's where almost every weekend there was a Al Adamson film playing on CREATURE FEATURE or CHILLER THEATER. Great info on DRACULA vs FRANKENSTEIN with the naming of the Count which i always felt was too similar to the great Anton Szandor LaVey along with the legendary actor who i will not mention so as not to spoil too much.
Be careful who you hire as a contractor I've seen plenty of things go wrong with them
Fascinating documentary -- a cross between an introduction to the films of Al Adamson and an episode of Dateline.
A great glimpse into old Hollywood when actors weren't celebrated as they are today.