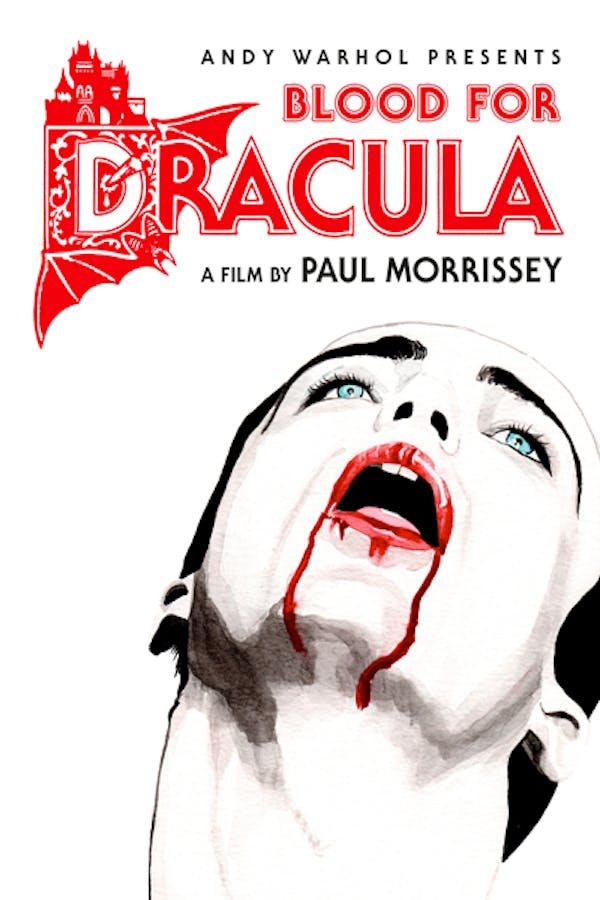 Blood for Dracula
Directed by Paul Morrissey
Desperate for virgin blood, Count Dracula journeys to an Italian villa only to discover the family's three young daughters are also coveted by the estate's Marxist stud. Immediately after completing FLESH FOR FRANKENSTEIN, Writer/Director Paul Morrissey and star Udo Kier created what remains a sumptuously depraved Euroshocker and cunning political allegory.
An ailing vampire count travels to Italy with his servant to find a bride in this cult gem produdced by Andy Warhol and starring Udo Kier.
Cast: Udo Kier, Joe Dallesandro, Stefania Casini
Member Reviews
Really bizarre, I was never bored or anything but just so weird and often gross.
This isn't your average Dracula movie, it's unique and a bit bonkers.
I 💯 LOVE this movie! Than you Shudder for giving me this gift! 🥰😘
Joe Bob needs to do the Andy Warhol double feature. With special guest Udo Kier.