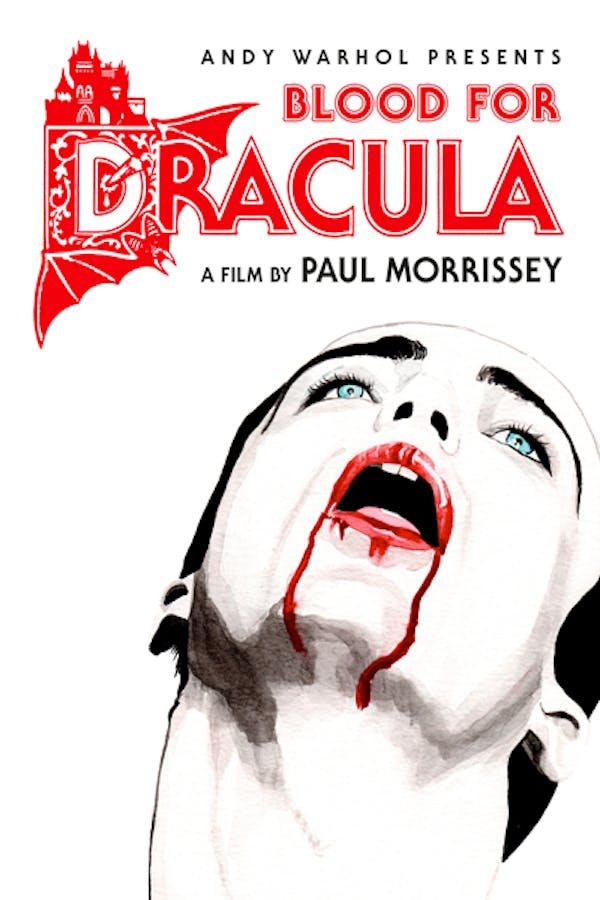 Blood for Dracula
Directed by Paul Morrissey
Desperate for virgin blood, Count Dracula journeys to an Italian villa only to discover the family's three young daughters are also coveted by the estate's Marxist stud. Immediately after completing FLESH FOR FRANKENSTEIN, Writer/Director Paul Morrissey and star Udo Kier created what remains a sumptuously depraved Euroshocker and cunning political allegory.
An ailing vampire count travels to Italy with his servant to find a bride in this cult gem produdced by Andy Warhol and starring Udo Kier.
Cast: Udo Kier, Joe Dallesandro, Stefania Casini
Member Reviews
Better than his Frankenstein but still not the best that was done in that time. Way over done on so many levels.
It's a slow burn, but the grand guignol finale makes up for it.
Sometimes intentional, sometimes not, this movie is hilarious and melodramatic. Udo Kier's performance is one for the books. The score also really slaps. I recommend checking out the commentary with Kier and Morrissey.
Absolute midnight classic. First watched this and Frankenstein on Nite Flight.
I so wish they made movies like this today. Great sets, directing, campy acting, gore…this movie (and Flesh for Frankenstein 3D) has it all! Thank you Shudder for bringing this to us!