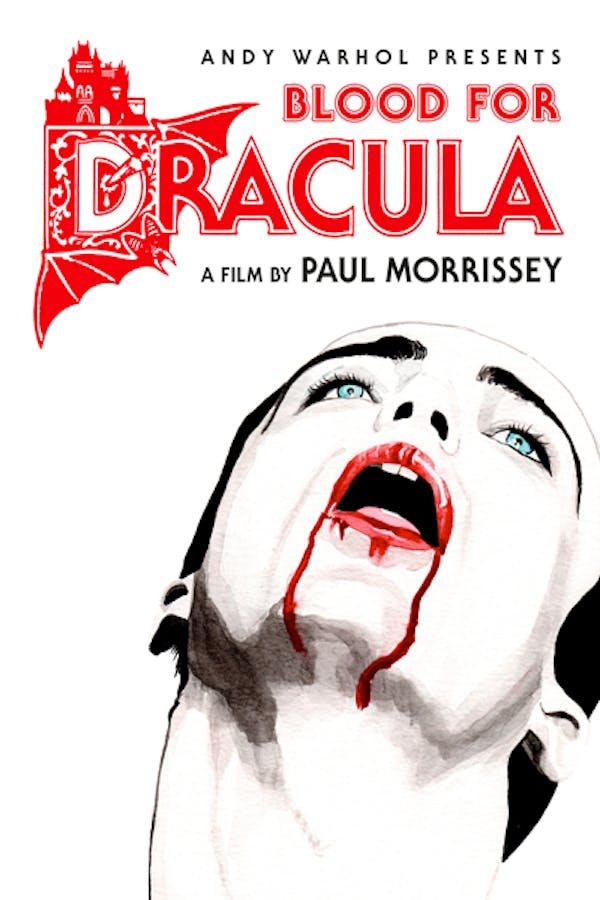 Blood for Dracula
Directed by Paul Morrissey
Desperate for virgin blood, Count Dracula journeys to an Italian villa only to discover the family's three young daughters are also coveted by the estate's Marxist stud. Immediately after completing FLESH FOR FRANKENSTEIN, Writer/Director Paul Morrissey and star Udo Kier created what remains a sumptuously depraved Euroshocker and cunning political allegory.
An ailing vampire count travels to Italy with his servant to find a bride in this cult gem produdced by Andy Warhol and starring Udo Kier.
Cast: Udo Kier, Joe Dallesandro, Stefania Casini
Member Reviews
It's all very silly, in the best way. Udo Kier is a trip, but you start to wonder why Dellesandro... I mean, we KNOW why he's there, but I don't remember a damn frame with him in it.
A poorly acted, misogynist film. Very rapey. The only redeeming scenes are the ones with Dracula being sick from drinking "tainted" blood.
This falls a bit short of the Warhol/Morrissey magnus opus that is Flesh for Frankenstein but it doesn't fall flat on the strange, disturbing, or weird macabre. A solid showing of pure fantastic trash cinema.
Who spotted Roman Polanski in the tavern?