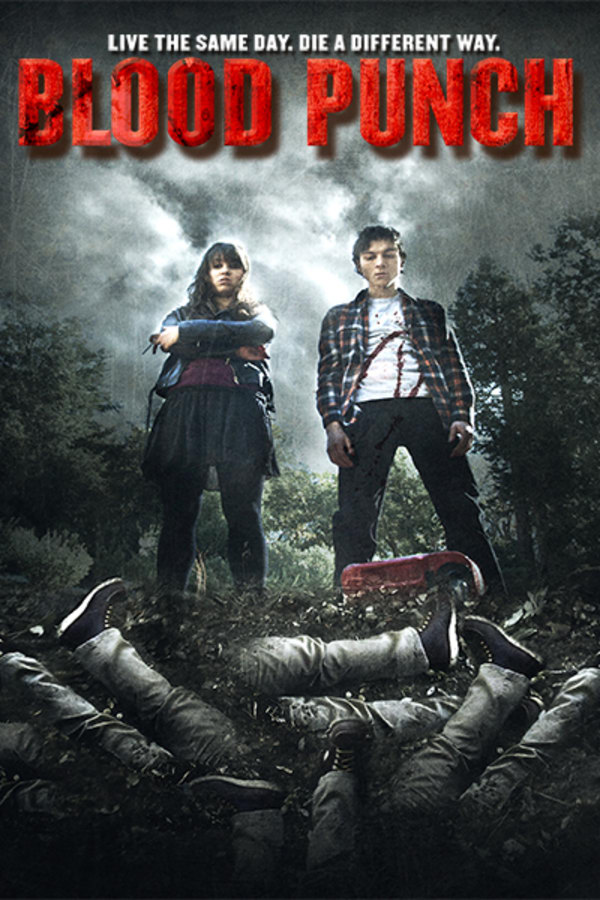 Blood Punch
Directed by Madellaine Paxson
When meth addict Milton (Milo Cawthorne, DEATHGASM) is sprung from rehab by psycho couple Russell and Skyler, he's brought to a cabin and ordered to cook up 85 lbs of meth. After a disagreement, Milton and Skyler kill Russell, but he just won't stay dead and each morning the pair must kill him again. Milton realizes they're in a time loop that has something to do with an ancient Native American curse - but how to escape it, that's the real question… If Sam Raimi directed a horror version of GROUNDHOG DAY it might look something like this very bloody black comedy.
A meth addict gets stuck in a twisted time loop while staying on Native American territory.
Cast: Milo Cawthorne, Olivia Tennet, Ari Boyland, Adelaide Kane, Cohen Holloway
Member Reviews
I gave up after an hour and 15 minutes. I really don't get the positive reviews. Acting didn't cut it, story dragged and the characters are hard to like, with the possible exception of the main one. Nothing here is scary or even suspenseful — just kinda dark at times. Didn't work for me.
A fun little gem of a movie in the vein of Happy Death Day or The Final Girls - if a little meaner.
Most awesome movie in the whole world! Well, ok, not the whole world but it's a great little gem and what do we do when we find great gems? We love them and we make sure everyone loves them!!!!!!