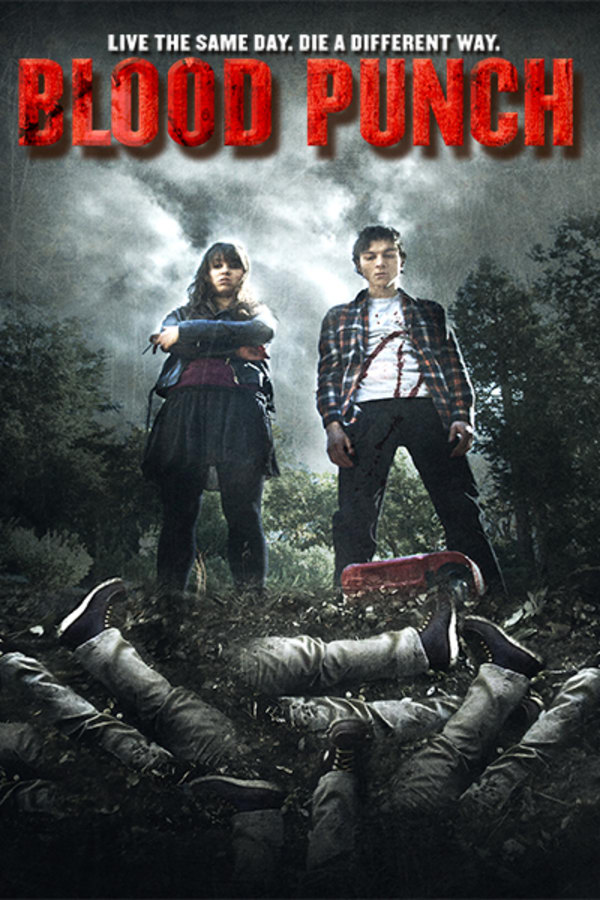 Blood Punch
Directed by Madellaine Paxson
When meth addict Milton (Milo Cawthorne, DEATHGASM) is sprung from rehab by psycho couple Russell and Skyler, he's brought to a cabin and ordered to cook up 85 lbs of meth. After a disagreement, Milton and Skyler kill Russell, but he just won't stay dead and each morning the pair must kill him again. Milton realizes they're in a time loop that has something to do with an ancient Native American curse - but how to escape it, that's the real question… If Sam Raimi directed a horror version of GROUNDHOG DAY it might look something like this very bloody black comedy.
A meth addict gets stuck in a twisted time loop while staying on Native American territory.
Cast: Milo Cawthorne, Olivia Tennet, Ari Boyland, Adelaide Kane, Cohen Holloway
Member Reviews
I almost gave up on this, since it took quite a while to get going and the sound quality was bad in places, but once the killing started it did end up being kinda fun.
Ground Hog Day with a horror twist. I enjoyed it, lots of fun.
S'okay, a bit of fun and some clever ideas.
Good fun movie with some good snappy dialogue. If you've got a couple of hours to kill, then spend it watching this