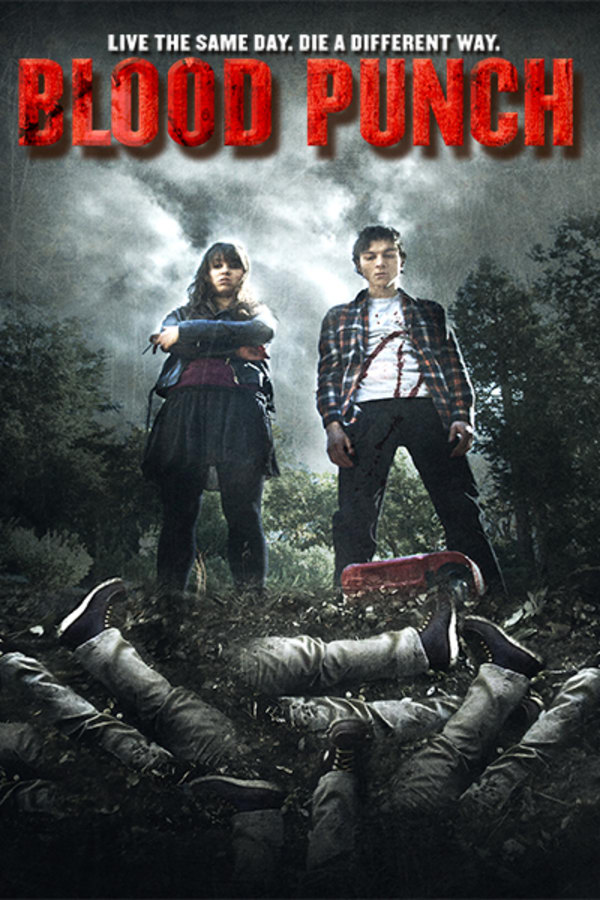 Blood Punch
Directed by Madellaine Paxson
When meth addict Milton (Milo Cawthorne, DEATHGASM) is sprung from rehab by psycho couple Russell and Skyler, he's brought to a cabin and ordered to cook up 85 lbs of meth. After a disagreement, Milton and Skyler kill Russell, but he just won't stay dead and each morning the pair must kill him again. Milton realizes they're in a time loop that has something to do with an ancient Native American curse - but how to escape it, that's the real question… If Sam Raimi directed a horror version of GROUNDHOG DAY it might look something like this very bloody black comedy.
A meth addict gets stuck in a twisted time loop while staying on Native American territory.
Cast: Milo Cawthorne, Olivia Tennet, Ari Boyland, Adelaide Kane, Cohen Holloway
Member Reviews
Good fun movie with some good snappy dialogue. If you've got a couple of hours to kill, then spend it watching this
Excellent worth the watch lots of humour and fresh story
Ignoring the god awful poster, BLOOD PUNCH is a cracking indie horror comedy that plays in the Groundhog Day genre while giving us interesting characters, some choice moments of comedy, some nice gore and an awesome soundtrack. Nice cinematography too. Some of the editing is a bit off but thats easy to look past. It's made by the director of Power Rangers RPM and the writer The Penguins of Madagascar and starring two of the Rangers and Dr. K. It's a far far cry from power rangers and it's a lot of fun. It could have used about 15 minutes shaved off the runtime but it's still a good little film.