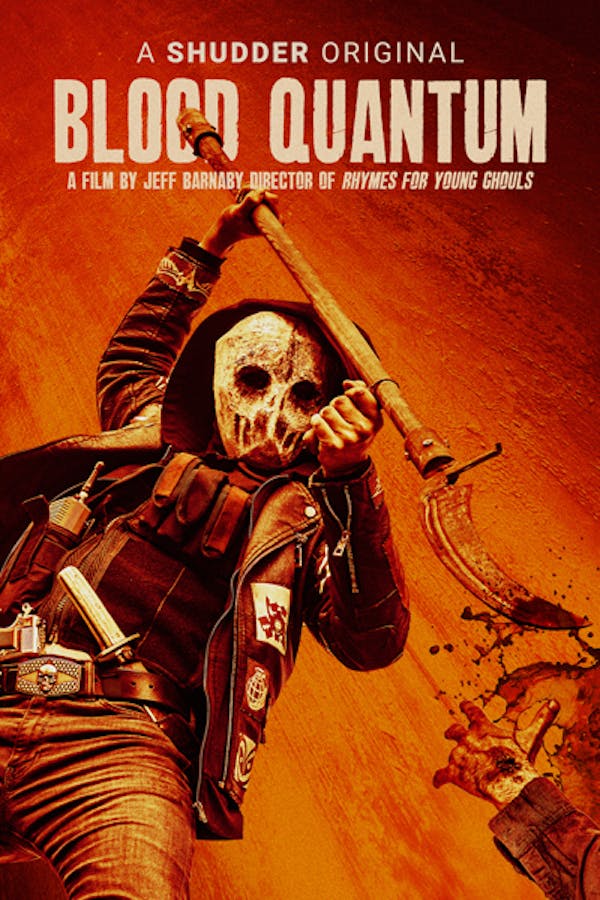 Blood Quantum
Directed by Jeff Barnaby
The dead are coming back to life outside. But in the isolated Mi'gmaq reserve of Red Crow, the indigenous inhabitants are immune to the zombie plague. Traylor, the tribal sheriff, must protect his son's pregnant girlfriend, apocalyptic refugees and reserve riffraff from the hordes of walking white corpses. A SHUDDER ORIGINAL. R16 Horror, graphic violence and offensive language.
Immune to a zombie plague, the indigenous inhabitants of Red Crow reserve must survive hordes of walking white corpses.
Cast: Michael Greyeyes, Elle-Máijá Tailfeathers, Forrest Goodluck
Member Reviews
Got half way then couldnt handle any more. Im a zombie film lover but damn this was boring. Its got the typical hot headed 25-30 year olds who think they are in charge and seriously if the end of the world has these kinda young ones (at least they werent wearing leather with the usual emo dark makeup),...then please let me be bitten!
Not perfect, but pretty good. Solid special effects and a decent amount of zombie gore.
Not great, not terrible. Great premise, and a good ending, but the pacing, dialog, and some of the acting were a bit poor.
This was a fantastic zombie film with some very interesting social commentary and critique!
First Zombie themed film featuring a Native Canadian cast. The Director featured alot of small real-life details, much appreciated. Looking forward to this team to create more content.