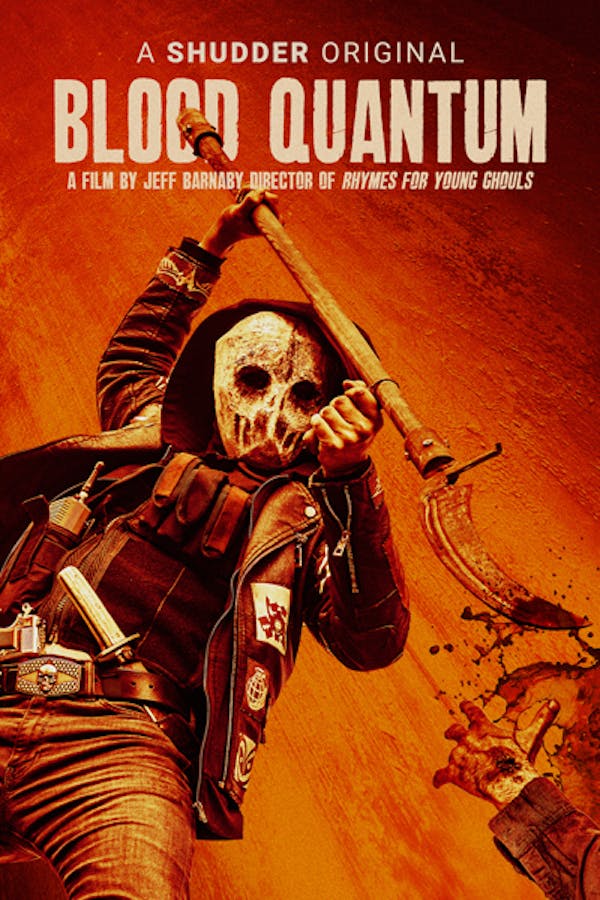 Blood Quantum
Directed by Jeff Barnaby
The dead are coming back to life outside. But in the isolated Mi'gmaq reserve of Red Crow, the indigenous inhabitants are immune to the zombie plague. Traylor, the tribal sheriff, must protect his son's pregnant girlfriend, apocalyptic refugees and reserve riffraff from the hordes of walking white corpses. A SHUDDER ORIGINAL. R16 Horror, graphic violence and offensive language.
Immune to a zombie plague, the indigenous inhabitants of Red Crow reserve must survive hordes of walking white corpses.
Cast: Michael Greyeyes, Elle-Máijá Tailfeathers, Forrest Goodluck
Member Reviews
MEH, just a lot of unnecessary profanity. Boring story.
Really good storytelling. I can say it is one of the more original films of the Zombie Genre.
Wrenches your heart while it splatters guts across the screen. Zombie movies are really hit or miss for me, this one hit me with a tire iron. Powerful performances as raw as the meat, lots of splatter, and zombies that honestly just felt more threatening and sinister to me than most in the genre. I loved the story and the depth of the characters. I cry during movies and if you do too, have your kleenex ready cause this one'll getcha.