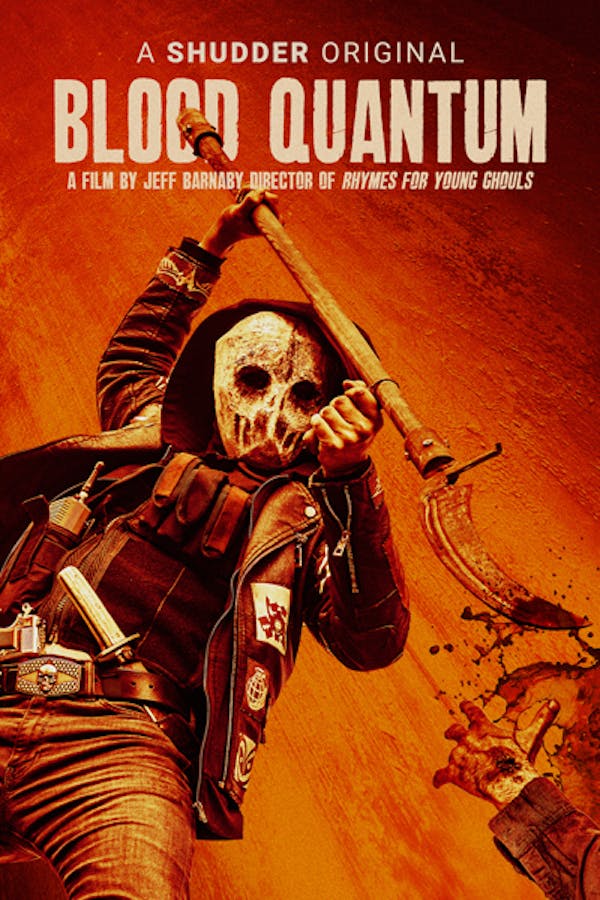 Blood Quantum
Directed by Jeff Barnaby
The dead are coming back to life outside. But in the isolated Mi'gmaq reserve of Red Crow, the indigenous inhabitants are immune to the zombie plague. Traylor, the tribal sheriff, must protect his son's pregnant girlfriend, apocalyptic refugees and reserve riffraff from the hordes of walking white corpses. A SHUDDER ORIGINAL. R16 Horror, graphic violence and offensive language.
Immune to a zombie plague, the indigenous inhabitants of Red Crow reserve must survive hordes of walking white corpses.
Cast: Michael Greyeyes, Elle-Máijá Tailfeathers, Forrest Goodluck
Member Reviews
Fresh take on a zombie apocalypse. Enjoyed the story, and the characters. Wish there had been a little more backstory to the family dynamic. Even enjoyed the end, as sometimes a picture perfect ending is not believable. Good watch.
Pleasantly surprised by this movie, excellent gore and unique spin on the zombie genre. People who take issue with racial politics that paint white people in a negative light beware.
Exceptional. Both as a zombie flick and as a heartbreaking metaphor for colonialism and reconciliation. Can't recommed this strongly enough.
Better than most B Zombie movies. Actual storytelling plus a new wrinkle on a classic formula.