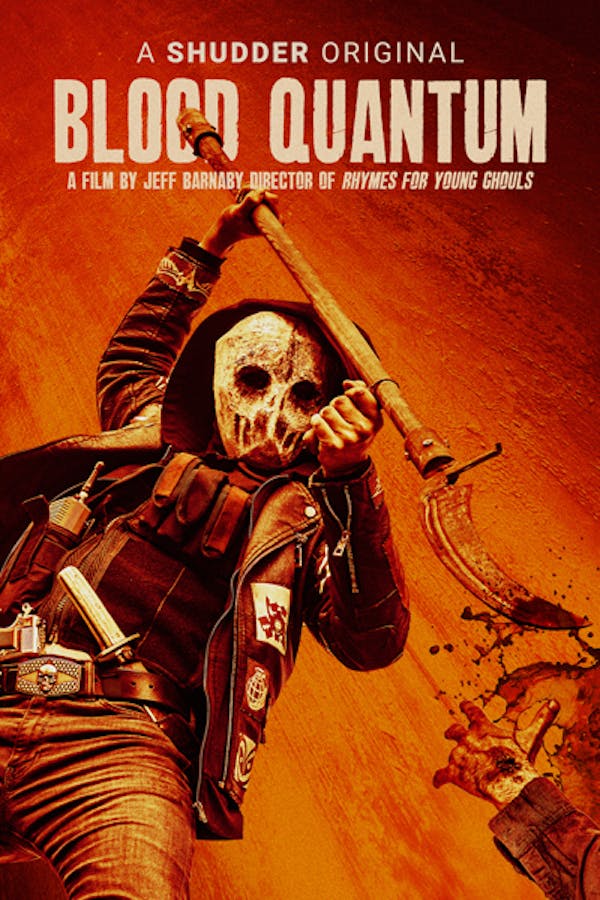 Blood Quantum
Directed by Jeff Barnaby
The dead are coming back to life outside. But in the isolated Mi'gmaq reserve of Red Crow, the indigenous inhabitants are immune to the zombie plague. Traylor, the tribal sheriff, must protect his son's pregnant girlfriend, apocalyptic refugees and reserve riffraff from the hordes of walking white corpses. A SHUDDER ORIGINAL. R16 Horror, graphic violence and offensive language.
Immune to a zombie plague, the indigenous inhabitants of Red Crow reserve must survive hordes of walking white corpses.
Cast: Michael Greyeyes, Elle-Máijá Tailfeathers, Forrest Goodluck
Member Reviews
Hella good movie! A lot of gore! Saw beheadings, shotgun blasts to the head and even a chainsaw splitting someone's wig. Kinda disappointed I didn't get to see a scalping in a movie full of Indians. 😓. Other than that I'd recommend this film to anyone. Give it a watch
It was okay. Nothing much original to offer as far as zombie flicks go.
I actually enjoyed this movie i thought it was gonna be one of those low low budget bargain bin movies but it was actually well made..well worth watching.
While it doesn't exactly revolutionise the zombie genre, it pulls some clever twists and has a real political bite to it. The central characters are also compellingly written. I got Shudder to watch this film and it was worth it!
What a kickass film 80 skulls