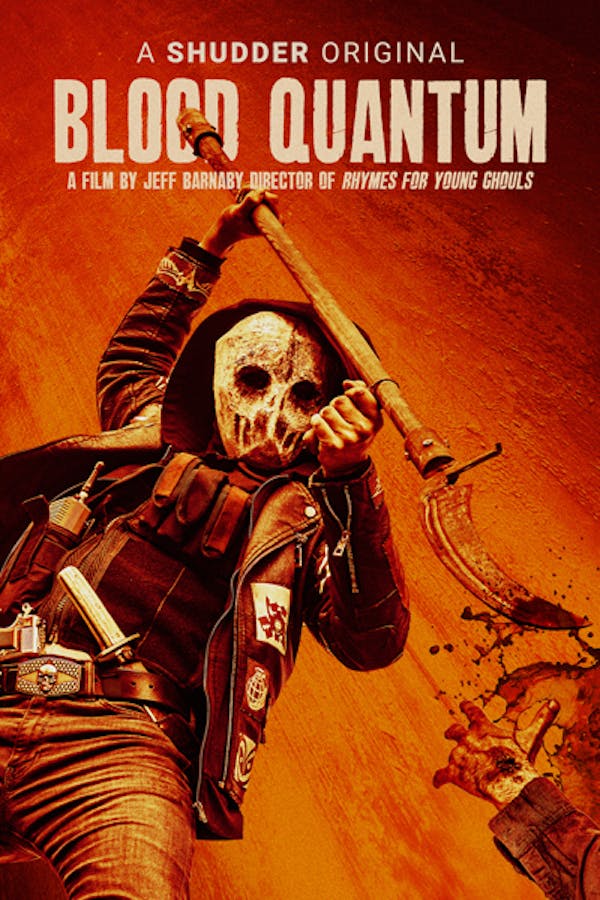 Blood Quantum
Directed by Jeff Barnaby
The dead are coming back to life outside. But in the isolated Mi'gmaq reserve of Red Crow, the indigenous inhabitants are immune to the zombie plague. Traylor, the tribal sheriff, must protect his son's pregnant girlfriend, apocalyptic refugees and reserve riffraff from the hordes of walking white corpses. A SHUDDER ORIGINAL.
Immune to a zombie plague, the indigenous inhabitants of Red Crow reserve must survive hordes of walking white corpses.
Cast: Ruth Pelupessi, W.D. Mochtar, Fachrul Rozy
Member Reviews
I enjoyed this a lot! Great visuals, interesting characters, and I love zombie movies that are set in more rural areas. As a bonus it's always great to see Native American actors get to bring their culture to a story and play roles other than wise man/woman or casino manager.
This movie was brutal. Had some plot holes but really good gore. Worth the watch.
This film had strong performances from all major players and potent character development. Political messages make the film more relevant to current events, particularly in an era where racism and a global pandemic rise to the forefront of our concerns. The underlying political themes depicted in this film are very subtle, but it's high time that an intelligent horror film designed as a familial and community suspense drama be brought to the forefront. "Blood Quantum" deserves wider distribution beyond Shudder into the mainstream media, lest it remain severely underappreciated. Kudos to all producers and actors involved.