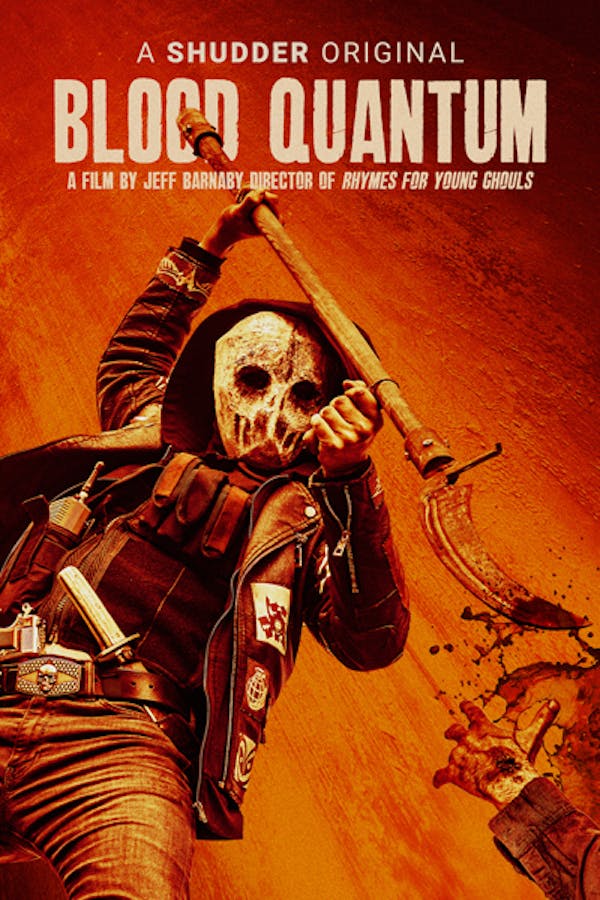 Blood Quantum
Directed by Jeff Barnaby
The dead are coming back to life outside. But in the isolated Mi'gmaq reserve of Red Crow, the indigenous inhabitants are immune to the zombie plague. Traylor, the tribal sheriff, must protect his son's pregnant girlfriend, apocalyptic refugees and reserve riffraff from the hordes of walking white corpses. A SHUDDER ORIGINAL. R16 Horror, graphic violence and offensive language.
Immune to a zombie plague, the indigenous inhabitants of Red Crow reserve must survive hordes of walking white corpses.
Cast: Michael Greyeyes, Elle-Máijá Tailfeathers, Forrest Goodluck
Member Reviews
This is one of the better zombie flicks in recent years. The indigenous people perspective made it fresh. It was bloody and bleak, with some really outstanding gore. I was a bit saddened/annoyed by the third act twist - tired trope in my opinion- but it emotionally made sense and provided some knuckle-biting action. This one deserves the accolades! Some of the acting isn't the strongest, so I couldn't award it 5 skulls. But it is definitely worth the watch!
i loved it ... its not your typical zombie movie and i like that its not like every other movie
Great concept but the movie was slow. Overall worth a watch, but probably not repeated viewing.
Really cool idea but and im sorry to say, frustrating and boring.
Got boring quickly, and the acting wasn't all that great. The movie does bring a fresh perspective with its indigenous view. There wasn't anything majorly interesting about the story, got boring within the first few minutes.