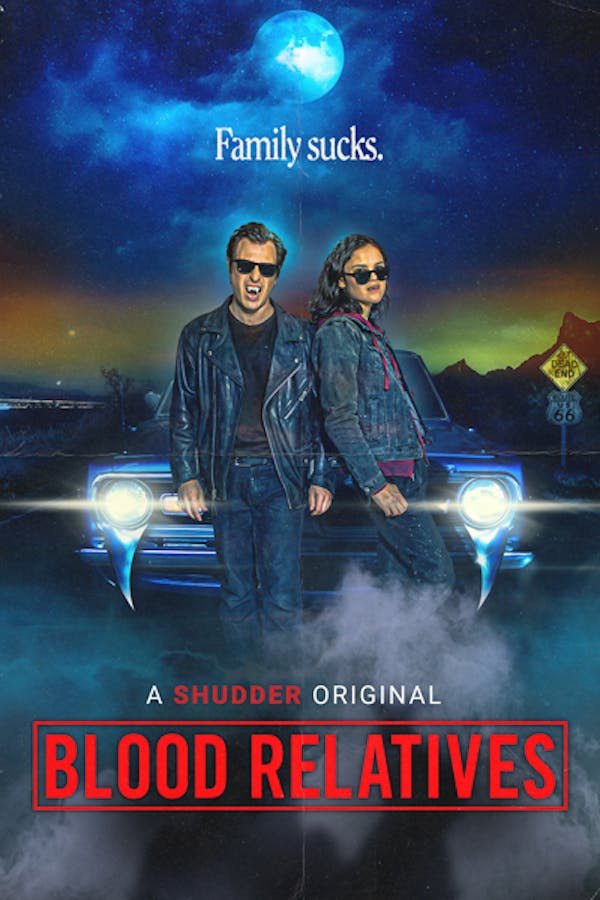 Blood Relatives
Directed by Noah Segan
Francis, a 115-year-old Yiddish vampire, still looks 35. He's been roaming American backroads in his beat-up muscle car for decades, keeping to himself, and liking it that way. One day, Jane, a teenager, shows up. She says she's his daughter, and she's got the fangs to prove it. They go on the road, deciding whether to sink their teeth into family life. A SHUDDER ORIGINAL
A vampire finds out he has a teenage daughter. They go on the road, deciding whether to sink their teeth into family life.
Cast: Noah Segan, Victoria Moroles
Member Reviews
Highly entertaining and clever, down to the story line and cinematography. What a gem
Noah S I enjoyed your movie very much. I can't wait to see future projects.
Was this supposed to be funny or emotional... or something?
This was enjoyable and I finished the movie wanting to see what else these two would get up to. NoahS, I see you, man! What's the deal with getting this into a series?
Loved it! Love all the Screeching Weasel in this! Up the Punx!