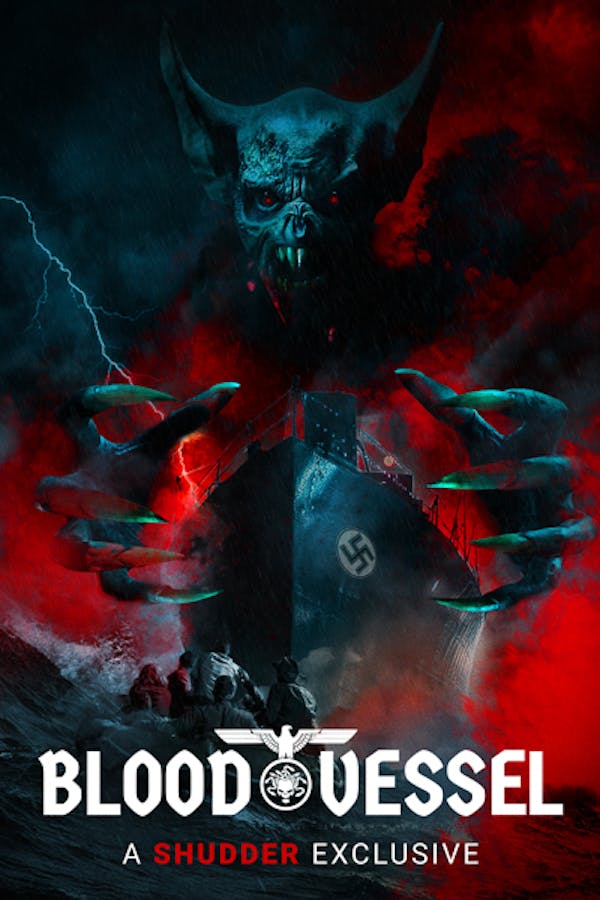 Blood Vessel
Directed by Justin Dix
Somewhere in the North Atlantic, late 1945. A life raft adrift at sea, and in it, the survivors of a torpedoed hospital ship. With no food, water, or shelter, all seems lost until an abandoned German minesweeper drifts ominously towards them, giving them one last chance at survival. A SHUDDER EXCLUSIVE.
A life raft lost at sea encounters an abandoned Nazi vessel. Boarding the ship, they find a far more daunting enemy.
Cast: Nathan Phillips, Alyssa Sutherland, Robert Taylor
Member Reviews
This was really good. Dont listen to other lame peoples comments. This is not just a dumb B horror movie. Great story, characters and practical effects which is always a huge plus in my book. Although, i do wish the ending was a bit better. Overall its definitely worth a watch, the main monster looks awesome btw
Really bad cheap cheesy bullshit like the vast majority of content on this service.