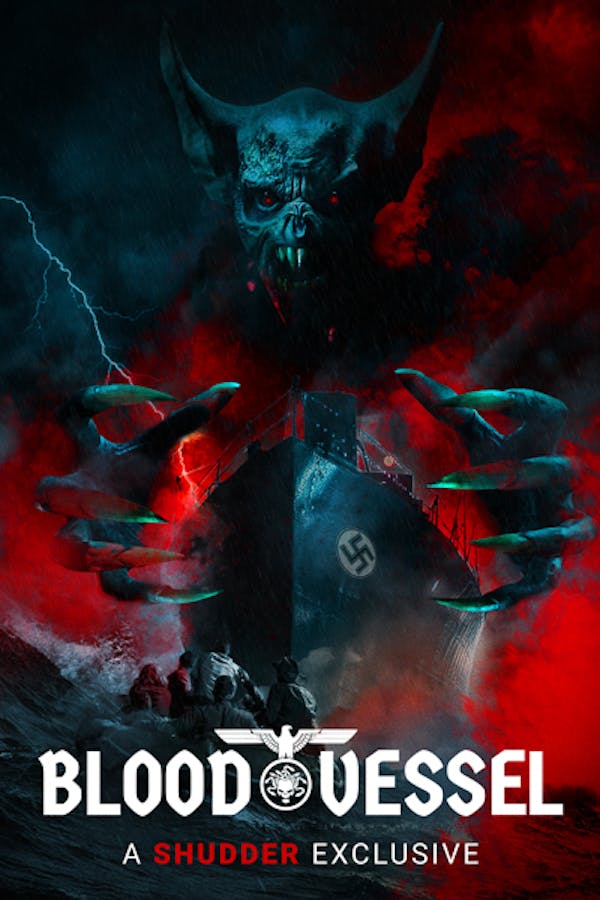 Blood Vessel
Directed by Justin Dix
Somewhere in the North Atlantic, late 1945. A life raft adrift at sea, and in it, the survivors of a torpedoed hospital ship. With no food, water, or shelter, all seems lost until an abandoned German minesweeper drifts ominously towards them, giving them one last chance at survival. A SHUDDER EXCLUSIVE.
A life raft lost at sea encounters an abandoned Nazi vessel. Boarding the ship, they find a far more daunting enemy.
Cast: Nathan Phillips, Alyssa Sutherland, Robert Taylor
Member Reviews
WHOA! What a ride! I didnt have so much fun in a while, this movie is a hidden jewel.
First off, I enjoyed the other reviews, especially the one by jugamos1137. I read them after viewing the picture, which may negate the point of having reviews. Anyway, yeah. It was a good show. The budget must have been fairly tight, but it didn't feel cheap, and it built genuine atmosphere. There was good editing to shift among scenes, with bird's eye shots of the ship for tension relief. "Blood Vessel" starts out like Hitchcock's "Lifeboat," with all the different countries represented by characters. The stereotypes were grating at first, but once we'd established who was whom, the actors got better lines to work with. Overall, nicely suspenseful.
I love the look of the monster and its just a fun movie overall