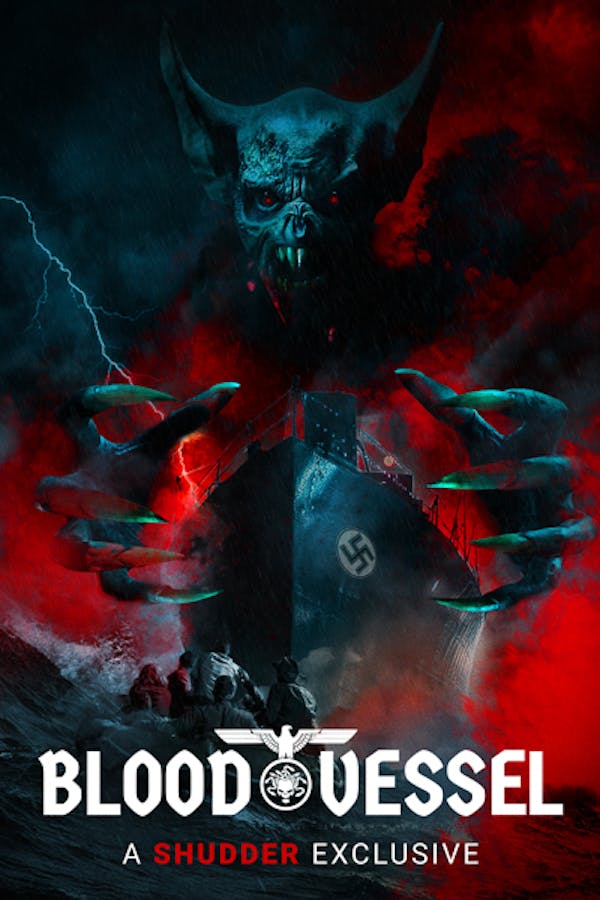 Blood Vessel
Directed by Justin Dix
Somewhere in the North Atlantic, late 1945. A life raft adrift at sea, and in it, the survivors of a torpedoed hospital ship. With no food, water, or shelter, all seems lost until an abandoned German minesweeper drifts ominously towards them, giving them one last chance at survival. A SHUDDER EXCLUSIVE.
A life raft lost at sea encounters an abandoned Nazi vessel. Boarding the ship, they find a far more daunting enemy.
Cast: Nathan Phillips, Alyssa Sutherland, Robert Taylor
Member Reviews
i gave it three because female lead actress part was more annoying then the so so make up of vampire. that actress is not a good actor. her start in role was "bloody" passive i know brits dont display emotion the same as americans but c'mon the mother teresa act was overboard
Very competent, but nothing impressive or innovative. I would have been happy with just one interesting character, bit of dialogue, or original idea.
Pretty good. Not nearly as good as John Carpenter's Vampires, or The Lost Boys, but it's pretty good for what it is. I will say this: I watched the whole thing without getting bored, or thinking about other stuff.
Solid horror movie, made by folks that obviously love horror; there's a nice send up to "The Thing". Also generally good acting and characters to route for. Wish the end was paced a bit better, but a solid little horror movie all together.