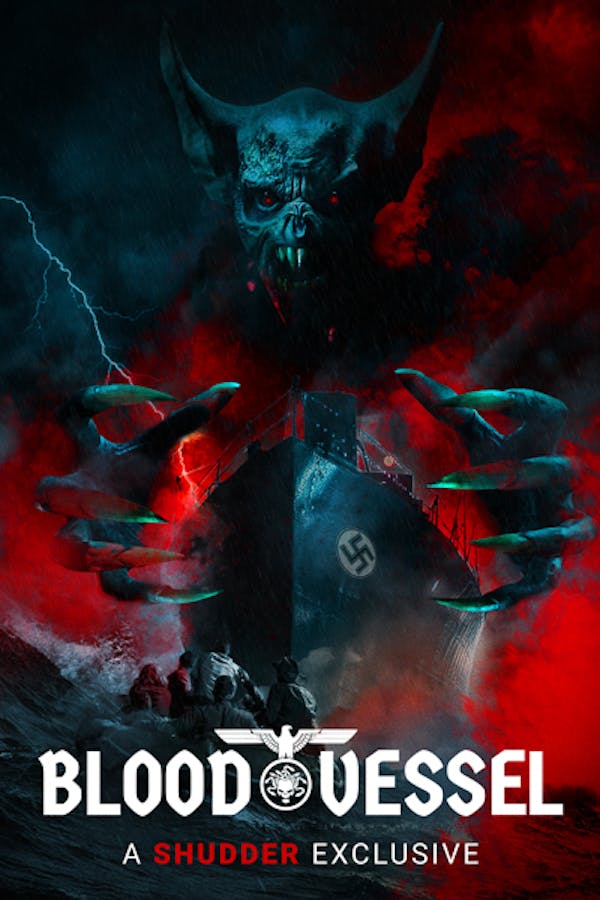 Blood Vessel
Directed by Justin Dix
Somewhere in the North Atlantic, late 1945. A life raft adrift at sea, and in it, the survivors of a torpedoed hospital ship. With no food, water, or shelter, all seems lost until an abandoned German minesweeper drifts ominously towards them, giving them one last chance at survival. A SHUDDER EXCLUSIVE.
A life raft lost at sea encounters an abandoned Nazi vessel. Boarding the ship, they find a far more daunting enemy.
Cast: Nathan Phillips, Alyssa Sutherland, Robert Taylor
Member Reviews
Definitely worth watching…. I liked it….. just when you thought you seen them all a little Jem pops up every now and then……
It's fair to say that horror can fall into the trap of being too focused around the scares and less invested in the story, this film is the opposite. Though its's undeniably creepy and has many eerie moments, the story, pacing and performance from the cast really drive this film home!
Loved it! Good pace, creepy atmosphere, great monsters.
I feel like I spend hours looking through Shudder for things to watch, and I'm usually looking for a movie exactly like this. It's got good tension, interesting setting, not too long, and cool monsters. What more could you ask for?
100% fun, 100% predictable! I did enjoy this more then I was lead to beleive and although this could have gone farther, I think it was actually good. Also, that Russian was a bro! 7/10