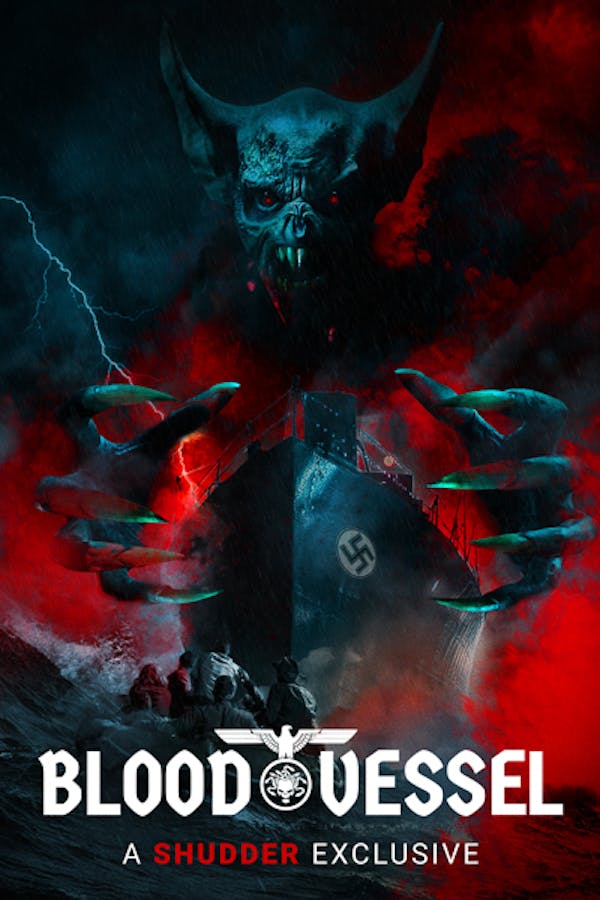 Blood Vessel
Directed by Justin Dix
Somewhere in the North Atlantic, late 1945. A life raft adrift at sea, and in it, the survivors of a torpedoed hospital ship. With no food, water, or shelter, all seems lost until an abandoned German minesweeper drifts ominously towards them, giving them one last chance at survival. A SHUDDER EXCLUSIVE.
A life raft lost at sea encounters an abandoned Nazi vessel. Boarding the ship, they find a far more daunting enemy.
Cast: Nathan Phillips, Alyssa Sutherland, Robert Taylor
Member Reviews
not bad, but Dracula's face look so stupid.
Pretty good movie, slow at first but it picks up very fast after 20 minutes. It's worth a watch, it keep you wondering then on the edge of your seat. Overall, I'm glad I watched it. Definitely a different plot than expected, and different ending than I thought it would be. 5 stars.
This movie is exactly what you think it is, so if that's what you want to watch then you'll probably enjoy it.
Faaamiliaaa... Good movie.