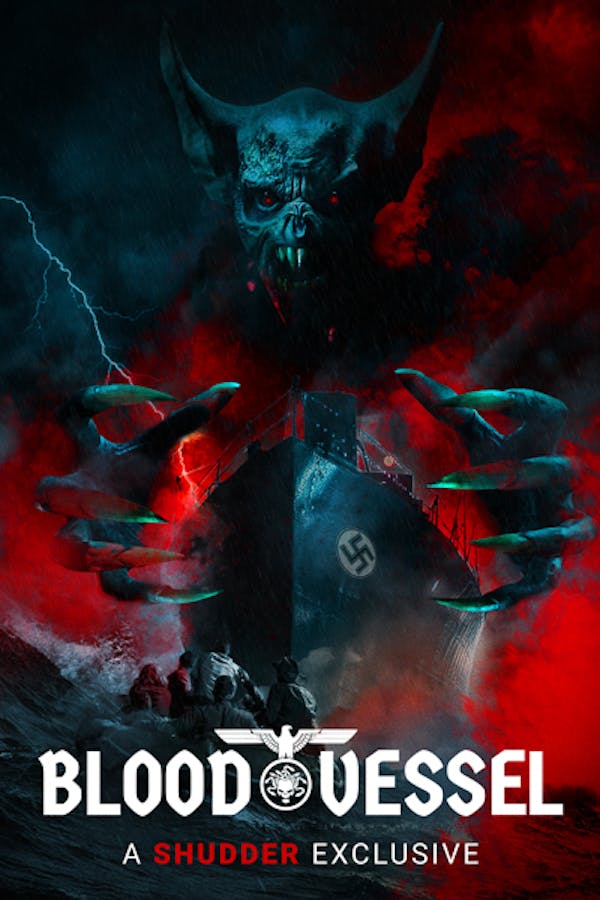 Blood Vessel
Directed by Justin Dix
Somewhere in the North Atlantic, late 1945. A life raft adrift at sea, and in it, the survivors of a torpedoed hospital ship. With no food, water, or shelter, all seems lost until an abandoned German minesweeper drifts ominously towards them, giving them one last chance at survival. A SHUDDER EXCLUSIVE.
A life raft lost at sea encounters an abandoned Nazi vessel. Boarding the ship, they find a far more daunting enemy.
Cast: Nathan Phillips, Alyssa Sutherland, Robert Taylor
Member Reviews
Wow!!!I really enjoyed this take on a Vampire movie.The acting was pretty solid,the effects and Vampires were pretty well done and the story was solid and moved at a good pace.A definite recommend.
Better than I expected but I should have realized it would be good, Aussie horror usually is for me.
Hits its stride when most of the bad actors are no longer present. Garbage except for the ending, which is fairly unusual.
Well done on monster effects. The nosferatu had a great mask and power set. Enjoyed the set design of his coffin. If this were re-made with a bigger budget for special effects (muzzle flashes and vein effect make up) it would be world class hit.
There was great chemistry between the actors, and it showed in their performance. It is pretty noticeable that they had a blast with this movie. However, the monsters were extremely disappointing in terrifying me. Their goofy appearance did not help to make their case (as seen in the cover). Overall, it was ok