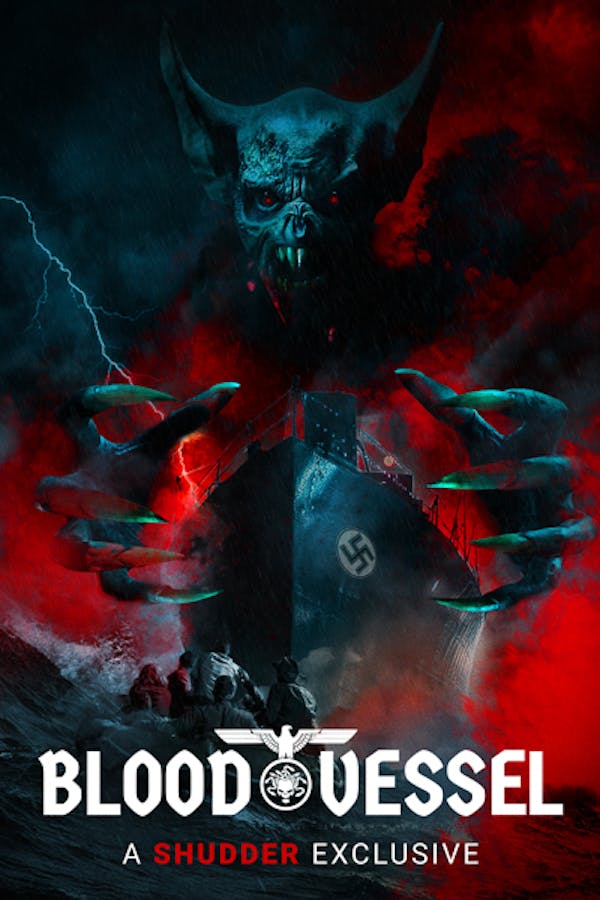 Blood Vessel
Directed by Justin Dix
Somewhere in the North Atlantic, late 1945. A life raft adrift at sea, and in it, the survivors of a torpedoed hospital ship. With no food, water, or shelter, all seems lost until an abandoned German minesweeper drifts ominously towards them, giving them one last chance at survival. A SHUDDER EXCLUSIVE.
A life raft lost at sea encounters an abandoned Nazi vessel. Boarding the ship, they find a far more daunting enemy.
Cast: Nathan Phillips, Alyssa Sutherland, Robert Taylor
Member Reviews
Very silly characters, Like call of duty zombies level stuff. Cool makeup and fx. Cool setting. kind of fun. not very memorable. Check it out I guess if you know you feel like it and don't have anything else you want to watch.
Good mixture of atmospheric horror and gore. It looked like it was going to comment on the destruction caused by WWII, but it missed a fairly obvious note. Pretty enjoyable.
Now THIS is more like it! A great monster movie on all counts. :)
Much better than I thought it was going to be. Worth the watch for sure.